PokerStars Ramps Up Rake as Amaya Backlash Grows
Posted on: October 31, 2014, 08:50h.
Last updated on: October 30, 2014, 07:46h.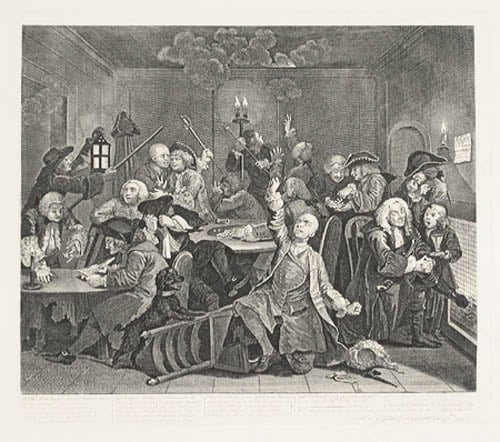 A PokerStars statement this week that it will be increasing rake for its cash games and tournaments on its dot.com client, the latest in a string of unpopular decisions, has ignited a player backlash against new owners Amaya Gaming.
The company's announcement, which first appeared on poker forum TwoPlusTwo, has united the online poker community in its indignation, with the finger pointed squarely at Amaya.
The changes, which will come into effect in two phases, the first next week, on November 3, and the second on January 1, 2015, will hit high-stakes cash-game players, heads-up cash game players, and Sit & Go players the hardest, and has caused many players to question the profitability of continuing to play the game.
A sit-out boycott of the site is reportedly currently being organized.
PokerStars also said this week that it will be introducing extra charges for tournament rebuys and add-ons in European countries where it is subject to "significant local taxes," including the UK, Germany and Denmark, which are jurisdictions that have already seen their VIP programs reduced.
Unpopular Decisions
It's the second time in a week that the company has caused a stink, having quietly added a 2.5 percent exchange rate charge to deposits and withdrawals without first making a formal announcement about the change in policy. Other decisions have caused consternation, too, such as the ditching of many of its sponsored pros, along with all of those of Full Tilt, not to mention withdrawing suddenly from over 30 gray markets without prior warning.
Speaking about the recent changes earlier this week, PokerStars Director of Communications Eric Hollreiser explained that they were a necessity because "the game is constantly changing and evolving, as is society and technology at large. Like any good poker player," he continued, "we know that you have to adapt or risk being left behind. The choices we make today aren't for short term gain; they're made because we believe they're the right thing for tomorrow.
"We'll continue to make tough calls to secure the game in the present and make bold moves to best invest in the future growth of the game. Our goal continues to be to provide the best, most exciting poker experience and keep the poker universe growing," Hollreiser added.
Is Sheldon Alderson Involved?
PokerStars will argue that the changes bring its rake structure in line with the rest of the online poker industry, and this is broadly true. But there's also a growing perception among players that there's huge pressure on Amaya to recoup the $4.9 billion and incurred debt from the PokerStars takeover and that it's trying to squeeze every last ounce of profit from an already hugely profitable company to the detriment of the poker ecosystem.
"I no longer believe that PokerStars actually are trying to make profit but rather there (sic) new owners are trying to kill online poker," said one disbelieving poster on TwoPlusTwo. "This may sound absurd but seriously do not be surprised if Sheldon Alderson (sic) is involved somewhere."
"Wow. If this is true, then Amaya are serious about jeopardizing their monopoly," said another. "Wow. Terrible. This is awful for your long-term traffic for everything except non hyper MTTs, pretty much, and as MTTs are such a small % of Stars overall rake this has to be a terrible move assuming a competitor can start siphoning off players (which will eventually happen)."
One poster even mocked up a photoshopped gravestone, bearing the epitaph: "PokerStars. 2001-2014. We were poker."
But could a player backlash really affect PokerStars' dominance? It's unlikely. Many players won't even notice the changes. The rest, well, for a start, where would they go? PokerStars still offers a competitive rake structure and has unparalleled liquidity in terms of player pools, and that suggests its monopoly is probably staying put.
Amaya, however, has bought one of the most profitable online gambling companies of all time, and may wish to think twice before tinkering too much with a winning formula.