PokerStars Postpones All Live European Tournaments Over Coronavirus Fears, WSOP in Jeopardy?
Posted on: March 9, 2020, 11:20h.
Last updated on: March 9, 2020, 12:02h.
PokerStars announced Sunday that it has postponed three upcoming live poker tournaments in Europe as a response to the coronavirus outbreak.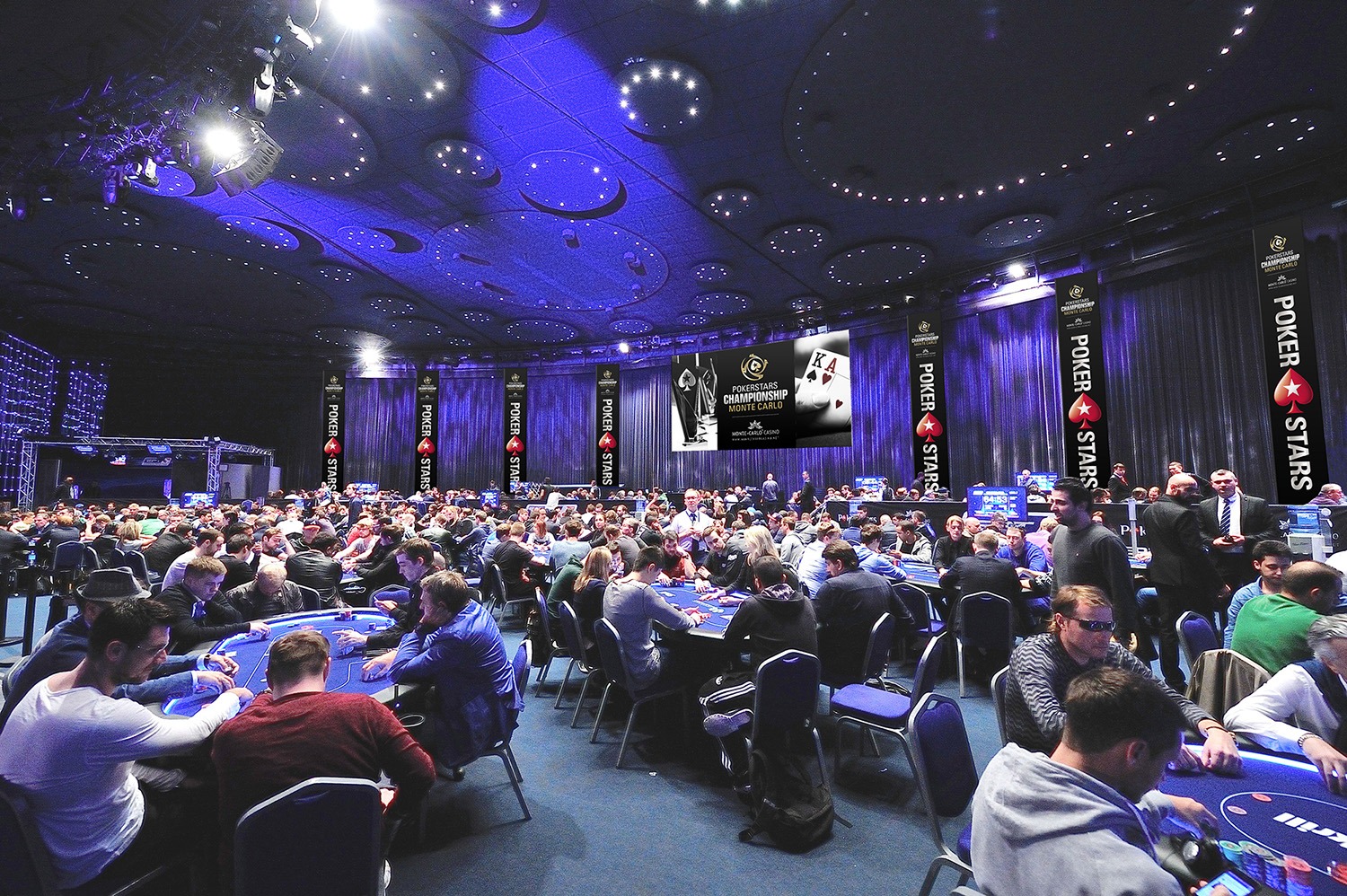 The online poker giant said on its PokerStars blog that it had been closely monitoring the spread of COVID-19, and "with a heavy heart," had taken the decision to suspend all tournaments in Europe up until April 10, 2020.
The three events affected are all part of PokerStars' Road to PSPC series — respectively in Hamburg, Germany; La Grand Motte, France and Madrid, Spain.
Each event is a feeder tournament for the PokerStars' flagship Players NL Hold'em Championship, a €22,500 buy-in event, scheduled to be held in Barcelona from August 20 to 24.
PokerStars said it would contact any players who had qualified online for one of the events to help them swap the ticket for a future tournament.
Chips Sanitized Daily
Events held outside of Europe will continue, however. These include the Okada Manila Millions in the Philippines, the BSOP in São Paulo, Brazil, and the EPT Sochi in Russia, where the spread of the virus is not as far advanced as it is in Western Europe.
Spain saw an alarming acceleration of cases on Monday, which jumped from 589 to 999 in 24 hours. Much of the outbreak is focused on Madrid and the Basque country.
Italy is worst hit. Mass testing has uncovered more than 7,300 infections, and plans are underway to lock down some 16 million people – more than a quarter of the country's population.
PokerStars said that players will be issued hand sanitizers at the tournaments still going ahead, while the card decks will be changed regularly, and all poker equipment will be sanitized daily.
The situation is highly dynamic and live tournaments are a big part of what we do. So we are endeavoring to strike a balance of catering to our players' wants while also protecting attendees and ensuring we act responsibly," said PokerStars in a statement.
"We are reviewing every event on a case-by-case basis, and keeping up to speed on the latest developments alongside our casino partners," the company added.
Could Coronavirus Cancel the WSOP?
Last week, Seth Palansky, VP of Corporate Communications at the World Series of Poker (WSOP), confirmed to The Las Vegas Review-Journal that there were no plans to cancel the prestigious event at the Rio Convention Center in Las Vegas, despite the emergence of the first few coronavirus cases in Nevada.
Others have suggested that gathering of more than 8,000 people together in one room to pass cards and chips back and forth may not be the smartest move, with experts predicting a massive surge in cases across the US in coming months.
The WSOP is due to kick off on May 26.
In the meantime, poker players are doing what poker players do – taking bets on the proposition. On Twitter on Feb 27, poker pro Mike McDonald was offering 12:1 against the event taking place at all.
Those odds may have since shortened.