Donald Trump Denies Knowing Mobster, Could Alleged Connections Affect Tuesday Florida Primary Results?
Posted on: March 10, 2016, 11:24h.
Last updated on: March 10, 2016, 11:29h.
Donald Trump has made this debate and primary season one of the most watchable ever. Whether you love, hate, or feel indifferent to the businessman billionaire and GOP frontrunner, you can't say he's dull to watch.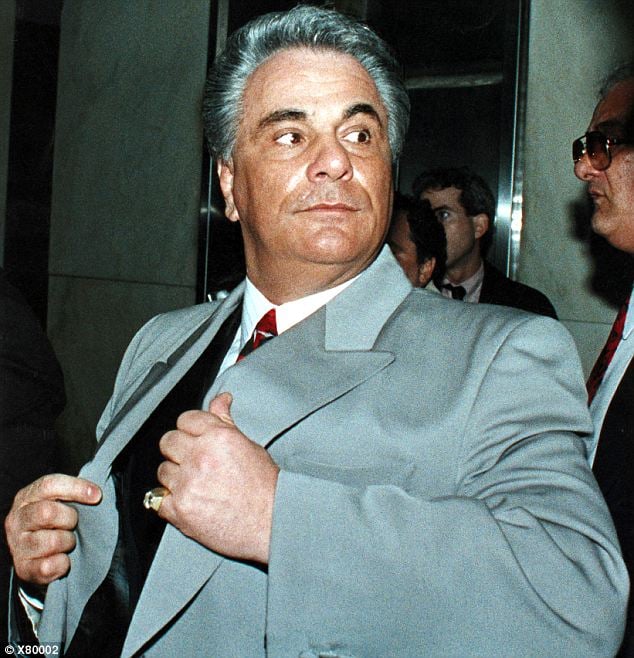 Now, with the all-important winner-takes-all-delegates Florida primary looming next Tuesday and the pressure on the Donald to trounce opponent and Sunshine State senator Marco Rubio, every skeleton in Trump's closet is coming out.
And one that's emerged this week involved his alleged involvement with a reported associate of John Gotti, a prominent New Jersey mobster, back in the early 1990s.
The reputed crime boss died in prison from throat cancer in 2002 at the age of 61, but Trump's alleged six-degrees connections to the infamous Mafioso could be a sticking point for the candidate.
Mob Connections Alleged
Going back to 1991, Atlantic City's Trump Plaza was fined $650,000 by New Jersey regulators for allegedly courting a foul-mouthed, racist mobster with links to Gotti, according to a recent report by Yahoo journalist Michael Isikoff.
Donald Trump was forced to deny this week that he knew Robert LiButti, a high roller at the Plaza who reportedly demanded that black and female casino employees not be permitted to deal at his games. LiButti was eventually barred from all Atlantic City casinos for his Mob connections, and in 1994 was imprisoned for five years for tax fraud.
The revelations came to light via Division of Gaming Enforcement (DGE) documents recently obtained by Yahoo under the New Jersey Open Public Records Act.
Those reports reveal that the gangster frequently berated women and ethnic minorities using "the vilest language," according to one official, and ordered them to be removed from his sight while he was at the casino.
Meanwhile, in return for his patronage, says the report, the Trump Plaza showered LiButti with gifts, including at least nine luxury vehicles, worth $1.6 million; $279,978 in event tickets; five European vacations; $121,712 of jewelry, and $40,020 in champagne.
The casino was fined $200,000 for racial discrimination and a further $450,000 for the gifts. At the time, New Jersey laws barred cash comps for high rollers.
"During the years I very successfully ran the casino business, I knew many high rollers," Trump told Yahoo. "I assume Mr. LiButti was one of them, but I don't recognize the name."
Many sources suggest that Trump's assertion is unlikely, not least LiButti's daughter, Edith Creamer.
"Lose the Broad"
"Of course he knew him. I flew in the [Trump] helicopter with Ivana [Trump's ex-wife] and the kids. My dad flew it up and down," Creamer told Isikoff.
"My 35th birthday party was at the Plaza and Donald was there. After the party, we went on his boat, his big yacht. I like Trump," she added, "but it p*sses me off that he denies knowing my father. That hurts me."
According to the Yahoo story, in 1990 former Plaza executive Edward Tracy agreed to wear a wire in conversions with LiButti, at the behest of police.
In a transcript of the ensuing conversation, LiButti says, "I'm very close with him [Trump]," but told Tracy that Trump needed to "lose the broad," referring to Maria Maples, who Donald later married.
"He's lost that aggressiveness" said LiButti. "Walks around like a f***ing banana. I can't believe it's Donald Trump. I don't understand it."
LiButti died in 2011, around the time Trump was first making noises about running for president.
"I'm going to vote for that SOB," he reportedly told his daughter before he passed.