PokerStars Buyout by Amaya Gaming Imminent; Stock Trades Halt
Posted on: June 12, 2014, 07:38h.
Last updated on: June 19, 2014, 03:39h.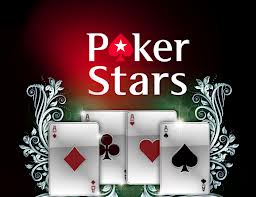 After a hefty 28.7 percent two-day stock spike, Canadian technology group Amaya Gaming's stock trading was halted amidst industry rumors of an imminent PokerStars buyout – a rumor that's been circulating for several weeks now. With hints that global investment underwriter Blackstone Group is behind the $1 billion funding of the key acquisition, it appears the deal could be announced officially within 24 hours, although no one from any aspect of the deal has commented as of this writing.
It's believed that the motivation for the vital buyout is to give PokerStars and parent company Rational Group a better chance at the US online gaming market. Ever since the events of Black Friday and the ensuing Department of Justice issues with several key figures who still have some PokerStars involvement, that integrity cloud has hovered over the major Internet player, and to date, has precluded their re-entry into the potentially massive American online poker market.
With Amaya's name on the doorplate, PokerStars may look more appealing to regulators who are wary of anything even slightly off-base in the current precarious and ever-changing online gaming market; New Jersey recently made their "nothing but regulated sites" stance clear as a bell, and that seems to be the guiding tenet in the online gaming stratosphere right now.
Blackstone appears to have been a natural choice as an investment partner for Amaya in the buyout, having previously funded the company's Cadillac Jack purchase – a slot maker – for a more modest $167 million, via Blackstone's credit division, GSO.
Stay tuned for breaking developments in this story.