Plenty of Interest in Revel Casino Purchase, AC Mayor Says
Posted on: July 27, 2014, 10:00h.
Last updated on: July 26, 2014, 01:24h.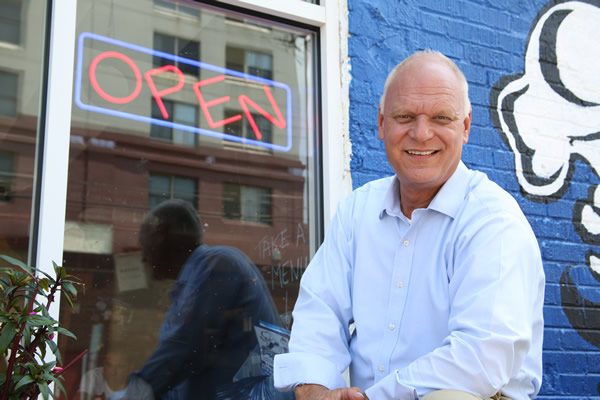 Hope springs eternal. We recently posed the question: "Who would buy a giant doomed casino resort that is leaking $2 million a week?" And while we don't have an answer for you just yet, we can report that Atlantic City Mayor Don Guardian has announced that the stricken Revel Casino is in talks with six separate potential buyers.
Revel filed for bankruptcy last month for the second time in a year, announcing that, while it would remain open for business during bankruptcy proceedings, it will be forced to close and lay off its 3,170 employees if a buyer can't be found. The $2.4 billion casino, which was once hailed as the savior of Atlantic City, was described by its own attorney as a giant "melting ice-cube" during the initial bankruptcy hearing.
"No, I'm not happy that three casinos are closing," Guardian said, with reference to the Showboat and Trump Plaza, which, along with Revel, are also urgently seeking buyers to forestall closure. "But I know that behind closed doors there are a half-dozen companies looking at the opportunity to purchase Revel."
Interest in Showboat
Guardian added that there are several companies interested in the Showboat too, although he said he had not heard of any potential buyers looking at the Trump Plaza. It is not known whether the Showboat, should it be sold, will reopen as a casino; seller Caesar has added deed restrictions that bar new owners from running the property as a casino, although lawmakers this week have expressed their disapproval of such a clause to the state's Casino Control Commission.
What is for certain is that if a buyer is found for Revel, the selling price will be a fraction of the $2.4 billion it cost to build. The casino was Atlantic City's most expensive when it opened with fanfare and a Beyonce concert in 2012. But it was conceived before the global economic downturn, from which Atlantic City, now plagued by competition from casinos in neighboring states, has failed to recover.
Work began on the project in 2008, just as the recession started to bite into the gaming industry, and Revel soon found itself in financial trouble. As costs spiraled, backers Morgan Stanley pulled out, writing off $923 million rather than retain its involvement.
"Revel is Not Profitable"
That was a bad sign, but one that went unheeded by the State of New Jersey, which was to determined to finish a project that it believed would regenerate and revolutionize its ailing casino and tourism industries. Governor Chris Christie orchestrated a $261 million dollar bailout in tax credits and new loans, and the casino opened in a spirit of optimism that belied the reality of its $1.1 billion debt.
The expected upturn in New Jersey's fortunes failed to materialize, as did Revel's ability to attract visitors to the city. Despite huge operational costs, the casino complex has always been one of the lowest gaming revenue drivers of all Atlantic City's casinos, and was bankrupt within a year of operation.
"Simply put, Revel is not profitable," explained the casino's attorney at the bankruptcy hearing. "It has over $400 million of first-and-second-lien debt. It has steep operating costs, including $3 million a month under a burdensome contract with the energy company that runs its power plant.Quite frankly, your honor: It's time. It's time for bidders to put their money where their mouth is and participate in this process."