Rockefeller Institute Study Says Gambling Expansion Not Long-Term Answer to Cash-Strapped State Governments
Posted on: April 13, 2016, 05:12h.
Last updated on: April 13, 2016, 05:35h.
A new Rockefeller Institute study is likely to make state legislators sit up and take notice. The study says that contrary to popular opinion, state-by-state US gambling expansion may not be as lucrative for impecunious treasuries as once hoped.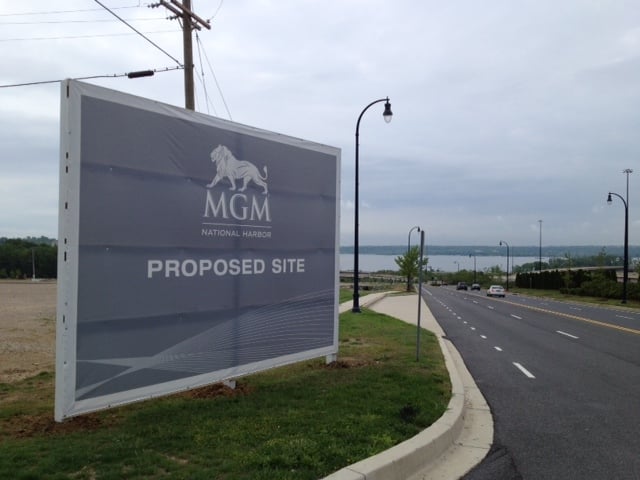 Gambling expansion has rapidly spread across the country into numerous states scrambling to find new sources of revenue to overcome budget shortfalls and ongoing deficits. In the Northeast alone, Pennsylvania, Maryland, New York, Delaware, and Massachusetts have all legalized gambling in the last decade.
After watching New Jersey reap the financial rewards of permitting casinos in Atlantic City for some 30 years, nearby states opted to bring venues to their jurisdictions in order to keep gambling monies within state borders.
The recession following the housing bubble in 2007-2008 created dire fiscal situations in state capitals around the nation, and local lawmakers, who recognized the majority of their constituents were tapped out, turned to the casino business.
But this week's Rockefeller Institute report says that gambling revenues are no more than short-term solutions to long-term problems.
"It's not surprising that states are looking for new ways to raise revenues and promote economic development in struggling regions, and many are turning to gambling activities," Rockefeller Institute Director Thomas Gais wrote in the study. "However . . . state authorizations and promotions of gambling offer little long-run relief to state revenue problems."
Gambling on Gambling
During the economic meltdown, state governments overwhelmingly opposed raising income or sales taxes, as residents were already struggling to make their mortgages and put food on the table. Instead, turning to so-called "sin taxes" became the preferred method of overcoming diminishing revenues being paid in to treasuries.
Of cigarettes, alcohol, and gambling, the latter became the "go to" choice for some state legislatures.
Gambling expansion not only keeps gaming revenues in the state, but in theory, at least, also brings tourism to the region. According to Rockefeller Institute Senior Policy Analyst Lucy Dadayan and the lead author of the gambling paper, that theory is struggling to become doctrine, however.
"The recent geographic expansion of gambling created stiff competition, particularly in certain regions of the nation where states and facilities are competing for the same pool of customers," Dadayan concluded. "Pennsylvania enjoyed strong growth in revenues from casino and racino operations until the opening of new casinos in racinos in neighboring Maryland, New York City, and Ohio."
"If history is any lesson, gambling is only a short-term solution to state budget gaps."
Are Casinos the Answer?
Though the Rockefeller study's conclusions might be adequate reason for pause among states considering gambling legislation in 2016, when it comes to others that have already implemented casino laws, something still tops nothing.
And while Dadayan's findings that gambling isn't an end-all solution to budget woes may have some merit, casinos are still providing governments with enough returns that they shouldn't be quickly discounted.
Despite the Rockefeller Institute's claims that competition has negatively impacted Pennsylvania, the state's casinos collected a record $3.1 billion in the 2015 fiscal year, generating $1.3 billion in tax revenue for its government.
And the Keystone State's southern neighbor Maryland is also enjoying the benefits of gambling, as the state received more than $1 billion in lottery and casino proceeds in 2015.
Coming back to the study's conclusions, it's worth noting that the 2016 budgets for Pennsylvania and Maryland are both expected to exceed $30 billion. Paired with mounting debt and public employee pensions, Dadayan's opinion that gaming can't maintain pace with rapidly exceeding expenditures and financial obligations appears to be justified.