Player Sues Betfred Over £1.7 Million Online Jackpot Win That Wasn't
Posted on: November 21, 2018, 07:00h.
Last updated on: November 21, 2018, 06:27h.
A Betfred online casino customer in the UK is suing the bookmaker after it refused to pay out on a £1.7 million ($2.17 million) jackpot 'win', claiming a software glitch voids all pays and plays.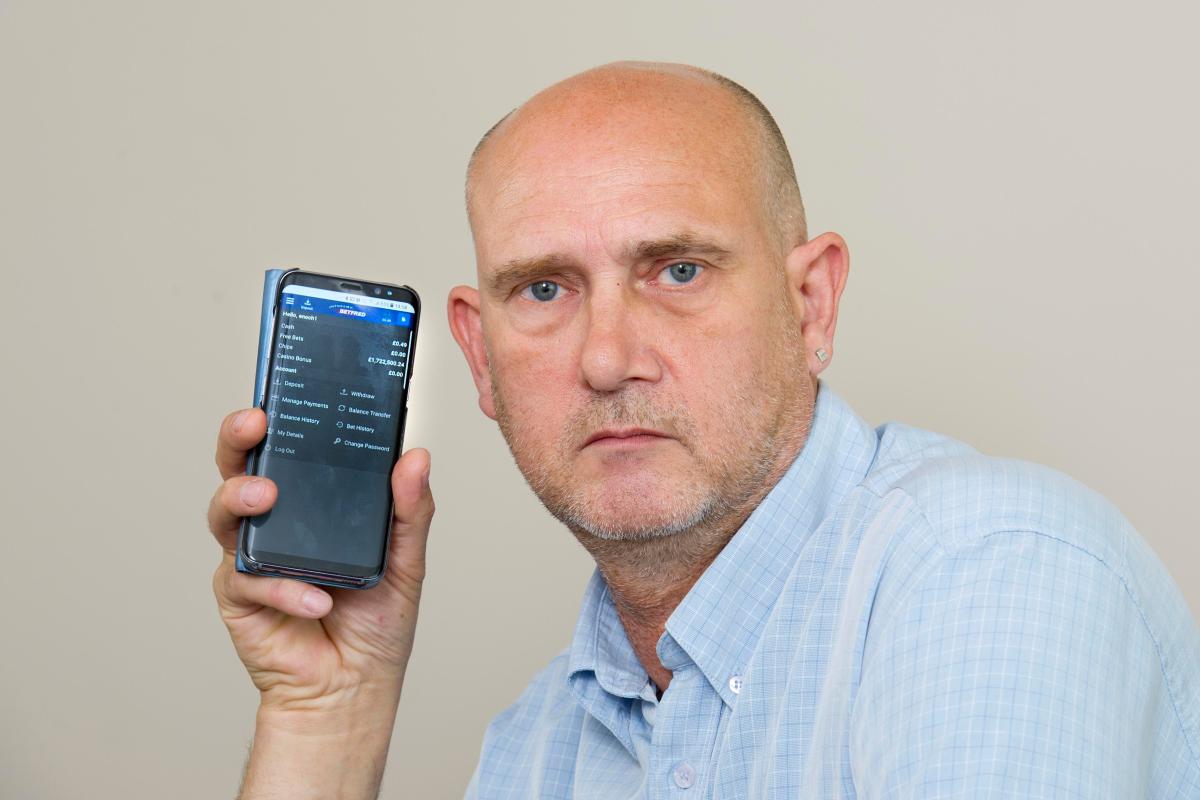 Andrew Green, 52, of Lincolnshire, thought he had hit the big time last January while playing Frankie Dettori's Magic Seven Blackjack on his mobile phone — a blackjack variation that uses a progressive-slot side-game elements to award big prizes.
Believing he was suddenly rich, Green immediately extended his overdraft and spent £2,500 celebrating. He was even officially congratulated by Betfred staff, only to be contacted by the company four days later to be told the game had suffered a software malfunction and "no legitimate jackpot win occurred."
Where's The Evidence?
Green is suing Betfred for £1.7 million, plus interest and legal costs. A preliminary hearing was held at London's High Court on Monday, during which Green's lawyer, Peter Coyle, demanded evidence of the game's malfunction.
For Betfred, it's not that simple. The game is licensed from gaming software giant Playtech, which supplies it to numerous online casinos — this is how it is able to offer linked progressive jackpots. Betfred does not have evidence of the glitch and says it has no contractual entitlement to ask Playtech to provide it.
Meanwhile, Green has been ramping up pressure on Betfred by talking to media, which are currently hungry for stories that show the gambling industry in a bad light. Last week, he appeared on the BBC 1's prime-time magazine show, The One Show, to talk about the ordeal, and even managed some tears.
Media Pressure
"I think they [Betfred] got a bit of a kicking on the One Show last Wednesday," Coyle told Gambling Insider this week. "I think their form of defense is attack. We were all hoping that a bit of media pressure would lead them to negotiate a way out to reputationally help themselves.
They're doing themselves no favors by not paying out to a punter who won in good faith and giving no rationale for doing it. It is surprising, but we'll get there in the end. We'll play hardball and won't give up until we get justice for Andy, who's been really badly let down."
Recent cases in which gamblers have sued operators over slot malfunctions have generally not gone well for the gamblers — although Playtech has yet to provide evidence that this is what actually occurred.
"Unfortunately — and as Mr Green is aware — a new game release by Playtech, a leading game supplier of ours, suffered a software malfunction in January this year and no legitimate jackpot win occurred," a Betfred spokesperson told Gambling Insider. "Given that Mr Green is currently exploring his legal options, it would be inappropriate for us to comment further."