Philippines' Rodrigo Duterte Eases Assault on Gambling, Considers Online Regulation
Posted on: November 7, 2016, 05:00h.
Last updated on: November 7, 2016, 02:27h.
Philippines President Rodrigo Duterte has been called the Donald Trump of the east, a more outlandish, and definitively more violent, version of the US billionaire who thrives on being unpredictable.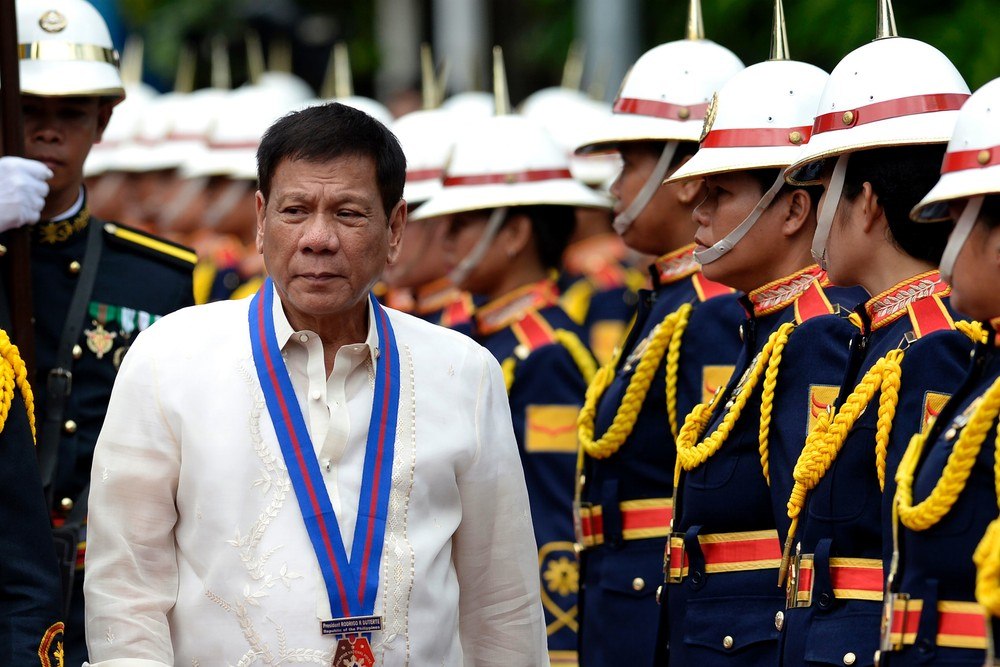 Of course, it's worth mentioning that Duterte's zero tolerance policy on crime and drugs, and his law enforcement's violent and often deadly policing (i.e., killing in cold blood with no evidence or trial) policies, makes the Trump juxtaposition a largely nonsensical comparison.
However, the two do share the fondness for saying what's on their minds, regardless of political correctness.
For Rodrigo, who began his six-year term in June, cracking down on illegal gambling networks and internet gaming cafes has been a pivotal task. But this week, the leader said he simply doesn't have enough manpower to adequately disrupt the vast problem.
"The reason I am not keen about going after gambling is not because I want it. I do not want it, just like any other administrator of the country," Duterte said. "The problem is I do not have the men to focus on one area."
Web of Corruption
Following his inauguration on June 30, Duterte went to work almost immediately on hampering gambling operatives.
Of particular focus was Philweb and its chairman, billionaire Roberto Ongpin. Duterte said Ongpin was representative of the "oligarchs," people embedded with the government who "must be destroyed."
But after forcing Philweb to close its nearly 300 gambling cafes throughout the Philippines by terminating its gaming license, Duterte now says his office's mission to reduce betting is coming to a close. The leader explained that regional government and law enforcement officials are often involved in illegal gambling operations, and receive kickbacks for concealing their activity, making the task of federal intervention extremely difficult.
"Usually it's under the protection and consent of the police precinct commanders, which in turn has the blessing of the regional director and upwards," Duterte stated.
Brick-And-Mortar Builds
As Duterte forced Philweb into folding, gambling revenue at land-based casinos in the Philippines prospered. Large casino resorts and smaller regional venues operated by the Philippine Amusement and Gaming Corporation (PAGCOR) are performing extraordinarily well.
Bloomberry Resorts, one of the largest casino operators in the country and owner of Solaire Resort, is currently building a resort in Quezon City that will cost upwards of $450 million. The project signals the robust enthusiasm among gaming companies in the Philippines, regardless of Duterte's previous anti-gaming sentiments.
PAGCOR reported last month that income from gambling operations through September is up 17 percent compared to 2015.
In what can only be described as a total 180-degree policy turn, Duterte is now reportedly open to legalizing online gaming throughout the country.
Sun.Star, a Philippines news outlet, is reporting that Duterte recently said he might allow gambling on the internet if the government can devise a way to properly regulate the online casinos and make sure the proper taxes are paid. "The President also feared that online gamblers may shift to illicit drug sale if his administration shuts down the gambling networks," the news site reports.
In the past month, two mayors, both of whom cooperated with authorities and claimed they were innocent, were shot by Duterte's police in cold blood for alleged connections to narcotics rings. Close to 2,500 such reported killings have allegedly taken place since Duterte took office.
Most Read