Philippines President Rodrigo Duterte Attacks Digital Gambling Ops
Posted on: August 8, 2016, 04:55h.
Last updated on: October 12, 2016, 03:27h.
In the Philippines, the country's new president, Rodrigo Duterte, has it out for cyber gambling operators. The newly inaugurated leader has taken a rather unconventional approach as he continues his crusade against anything he deems to be "detrimental" to society.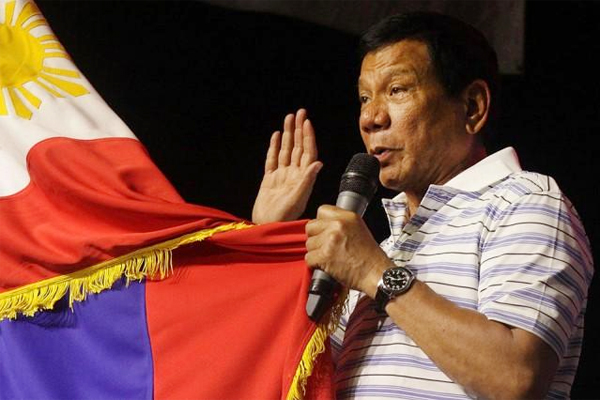 The 71-year-old officially became the country's 16th president when he assumed the office on June 30. That very day he announced he would be going after criminal syndicates and online gambling cafes.
E-gaming machines had rapidly expanded under Duterte's predecessor, from 2,160 machines in 2010 to nearly 18,000 today. The Philippine Amusement and Gaming Corp (PAGCOR) was forced to suspend issuing and renewing licenses for online gaming operators. And now, the financial impact of dissolving much of the gaming industry is now coming to light.
PAGCOR announced last week that it would not cancel, but also not renew, technology provider PhilWeb's license. PhilWeb's current permit expires on August 10.
PhilWeb operates roughly 300 gaming cafes throughout the Philippines, but Duterte says the publicly traded company is an online gambling company. Duterte also named PhilWeb Chairman Roberto Ongpin as someone who needs to be "destroyed" for using his wealth to sway Filipino politics.
Ongpin resigned from PhilWeb last week in an effort to save the company. Shares of the business on the Philippine Stock Exchange have since plummeted.
E-Gaming Not Online Gaming
Ongpin is worth upwards of $1 billion. Similar to the US where multibillionaires like Las Vegas Sands Chairman Sheldon Adelson use campaign donations to pressure lawmakers, such riches in the Philippines afford the ultra-wealthy significant legislative influence.
Ongpin has largely made his fortune off petroleum and other energy industry markets, not PhilWeb. But now, Duterte wants to minimize the power that businessmen have over the governing process.
The gaming technology company is actually a subcontractor of the Philippines government. Since 2002, PhilWeb has managed the $298 million in revenues that PAGCOR's e-games network distributed to the government agency. Should PhilWeb now close its doors, those funds will disappear. And the company's 5,000 employees will be out of work.
PhilWeb says it doesn't offer online gambling. That distinction may be a tad dubious, as mobile devices and computers can access the PhilWeb network, but only if a customer is physically located within one of its land-based cafés.
"PAGCOR e-games is not online gaming," PhilWeb President Dennis Valdes said in a statement. "It is a private, members-only network of clubs where players need to be physically present . . . access to these clubs is strictly controlled such that it is only open to members who are over 21 years old and are financially capable of gaming."
Bucket List That No One Wants to Be On
Duterte's first month in office has made those in the Philippines vice industry uneasy, to say the least. While that's not targeted at the gambling conglomerates per se, it seems to be pretty much of a "my way or the highway" approach, with Duterte making all the rules.
He's issued a "shoot-to-kill" order against drug dealers, and named 158 citizens he believes have ties to illegal activities.
Though he says those mentioned would have their day in court, he also revealed, "I don't care about human rights."
He added that police would receive immunity for killing drug traffickers in the line of duty.
Filipino Roman Catholic Bishop said of Duterte, "If drugs indeed kill, will killing the suspects remove the menace? From a generation of drug addicts shall we become a generation of street murderers?"
State police say 500,000 people have surrendered since Duterte's campaign started, but a staggering 800 have also been shot and killed since just this May.