Philippine Casino Industry Discusses Presidential Election and Country's Trump-Like Frontrunner
Posted on: April 27, 2016, 08:14h.
Last updated on: April 27, 2016, 08:27h.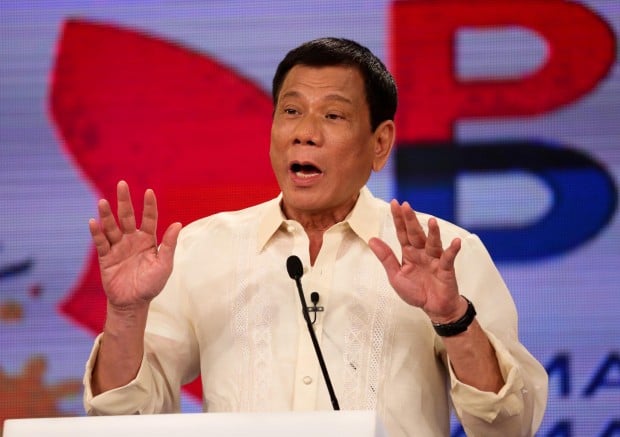 The Philippine casino industry is thriving, and while it's not presently one of the top gaming markets worldwide, forecasts estimate the country will generate upwards of $6 billion annually by 2018.
If that projection materializes, the Philippines would become one of the top four casino markets in the world behind only China, the United States, and Japan.
Home to 103 million people, the country's largest revenue contributor after the Tax and Customs Authority comes from its own Philippine Amusement and Gaming Corporation (PAGCOR).
Unlike in the United States where state regulators don't actively run casinos, PAGCOR works both as a regulatory agency and casino operator. PAGCOR operates a total of 11 casinos in popular tourist destinations in Manila, Luzon, and Visayas-Mindanao.
The Philippine casino industry is currently trying to defend its money laundering safeguards after it was revealed an international bank heist moved cash through two of its resorts.
Three anonymous casino executives recently weighed in on the upcoming presidential election to CalvinAyre.com, and at least one of the sources believes the outspoken frontrunner Rodrigo Duterte would be bad for the gaming industry.
"If the wrong people gets Duterte's ears first, he may shoot out a poorly thought out statement and then have issues backtracking once wiser heads have stepped in," the informant stated.
Playing the Trump Card
Various parallels between Duterte and Donald Trump have been made in the Filipino media. Both leaders are outspoken and brash, quick to defend their positions, and not afraid to be politically incorrect.
Trump has referenced the size of his hands and their relation to a certain private body part during a Republican debate, mocked the appearance of his challengers, and denounced Sen. John McCain's (R) time as a prisoner of war by saying, "I like people who weren't captured."
And perhaps surprising to most Americans, Trump has nothing on Duterte.
The 71-year-old former lawyer and current mayor of Davao City joked in April about a woman who was held hostage and raped in 1989. "I was angry because she was raped, that's one thing. But she was so beautiful, the mayor should have been first," Duterte said.
When a women's group filed a complaint against his comments he responded, "Go to hell."
But like Trump, with every seemingly outrageous remark Duterte's poll numbers increase.
Filipino voters cast their ballots on May 9. The winner of the presidential election will serve one six-year term with no option of reelection.
Casino Sell-Off
To grow the Philippine casino industry even more, one executive told CalvinAyre.com that PAGCOR should release its holdings in casinos and mimic gaming enforcement bodies in the United States.
"PAGCOR should become more of the Nevada Gaming Commission, a regulatory body, and auction off their casinos," the source said. "They should get out of the casino business, and lower their share so the bigger players get into the Philippines."
With Macau, the gambling epicenter of the world, currently experiencing an economic slump as China cracks down on VIP junket operators, Manila and the Philippines could become a new go-to gambling destination.
Just a short two-hour flight from Hong Kong to Manila, the unidentified source might be correct in thinking if PAGCOR stepped back, international entertainment companies would quickly swoop in.