Philippine Casinos Seek Exemption From Upcoming Smoking and Booze Ban
Posted on: June 13, 2016, 03:01h.
Last updated on: June 13, 2016, 03:14h.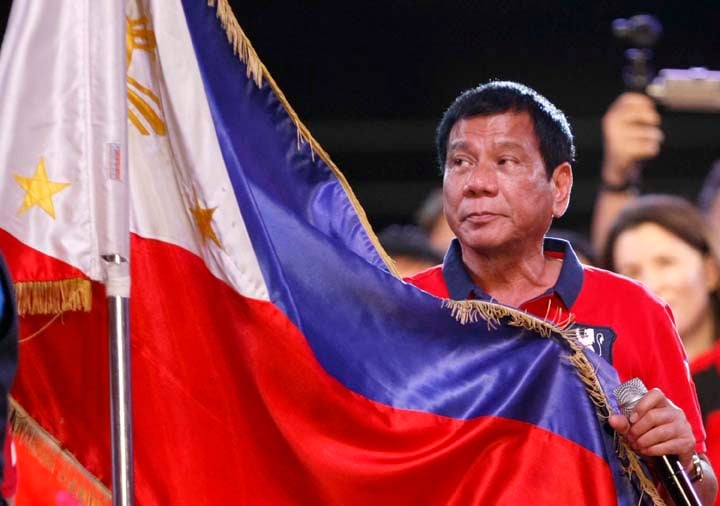 Philippine casinos will ask President-elect Rodrigo Duterte for an exemption from his planned smoking and alcohol ordinance as revenues for the country's gambling industry continue to slow.
Elected to the highest office in a landslide victory on May 9 by securing 16.6 million votes, the 71-year-old Duterte is nicknamed "The Punisher" in the Philippines for his aggressive crackdown and zero tolerance policies against criminals, primarily those in the drug trade and linked to gangs.
He also wants to restrict smoking and alcohol in hopes of improving the health and well-being of his people. In May, Duterte said he plans to implement similar policies to those he enacted in Davao City while serving as the town's mayor.
Among his first items of business is to ban the selling and consumption of alcohol in public spaces between 1 am and 8 am. Smoking will also be confined to 54-square-feet designated zones, with each business being allowed only one smoking area.
Casinos say that would have grave consequences on their operations. Various representatives involved in gaming plan to meet with Duterte later this month in an effort to receive an exemption from the bans.
Duterte officially takes office on June 30.
Hitting the Bottle
Casino personnel believe gambling establishments should be immune to Duterte's smoking and drinking prohibition because their sector primarily relies on tourists, and tourists both smoke and drink.
"Hopefully the consultations will support what we're saying," Travellers International Hotel Group CEO Kingson Sian said of the upcoming meeting with Duterte. "But at the end of the day, we're a law abiding association and we will abide by the law."
The president of the Philippines is granted a series of ordinance powers, which according to the country's constitution allow the commander in chief to "streamline the policy and programs of an administration."
Gross gaming revenues at Philippine casinos have greatly slowed in 2016. Daiwa Securities Group Inc. told GGRAsia that year-on-year growth for the first quarter was just 6 percent, 12 percent less than the same quarter in 2015.
Smoking and drinking go hand in hand with gambling like America does with apple pie. Duterte is ready to disrupt that relationship in hopes of making his country a better place to work and live.
He's been highly criticized by human rights groups for using death squads in Davao on alleged criminals through extrajudicial killings.
"I don't care if I got to hell as long as the people I serve will live in paradise," Duterte said last summer.
Threats Arise
The Filipino casino industry received plenty of negative press after $81 million was successfully heisted by criminals from Bangladesh's account at the Federal Reserve Bank of New York in Manhattan and partially laundered through two Philippine casinos.
Critics called the country's lax anti-money laundering protections into question, and while China is hampering down on its Macau casinos and implementing new safeguards, Philippine venues remain unhinged.
Duterte, who's been called the Donald Trump of the east for his outspoken and controversial dialogue, wants to remove as many outlets being utilized by criminals as possible. Reports surfaced this week that crime bosses and drug lords have a bounty of more than $20 million on Duterte's head.
"Those who destroy the lives of our children will be destroyed," Duterte said recently. "These are the things I want to correct right at the beginning."