Newark Casino Proposed by New Jersey Developer
Posted on: October 21, 2016, 12:06h.
Last updated on: October 23, 2016, 04:33h.
A Newark casino could someday take bets in New Jersey's most populated city should voters approve the state constitutional referendum question presented to them next month.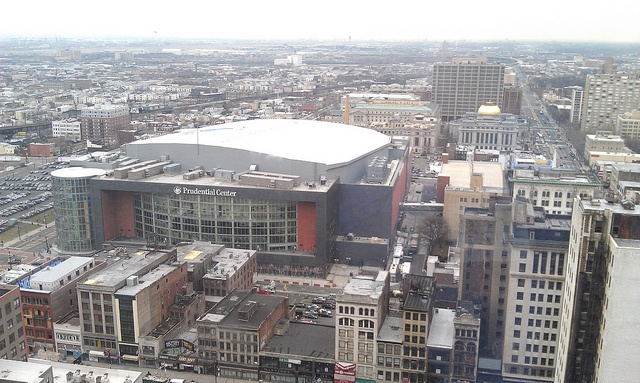 Those odds appear slim, but that isn't stopping one real estate developer from readying plans to build should voters back casino expansion and end Atlantic City's nearly 40-year gambling monopoly in the state. Proposals have already been revealed for resorts in Jersey City and in East Rutherford's Meadowlands.
Now the Berger Organization, headed by developer Miles Berger, is getting Newark in on the game. Berger recently unveiled plans for a casino on the former grounds of the Newark Bears baseball stadium adjacent to the heavily used Newark Broad Street train station.
"Newark being the largest city in the state and as well-located as it is, should certainly be one of the locations for a casino when the election is decided," Berger told Fox Business Network this week. "It would be a tremendous boost to the city and certainly a major boost to the neighborhood."
Berger added that he's been in talks with several casino companies that have shown interest in partnering on the project.
Hedged Bets
Similar to Meadowlands operator Jeff Gural, Berger isn't too optimistic on the casino referendum actually passing when voters go to the polls on November 8. A strong campaign from the opposition, which was allegedly heavily funded by casino companies in New York and Pennsylvania, has seemed to work as just 35 percent of likely voters are expected to support the referendum.
Should the ballot unexpectedly pass, the state's Division of Gaming Enforcement would be allowed to license two casinos in counties at least 72 miles outside of Atlantic City.
Each license would come with a $1 billion minimum investment requirement. The majority of the generated taxes stemming from the resorts would go to revitalization programs in Atlantic City, with a smaller portion directed towards the horse racing industry in New Jersey.
However, specific tax rates and the locations of the two casinos haven't been determined. That's been a hard selling point among antagonist groups to the amendment.
Newark, Really?
While the Meadowlands would seem to make the most sense for a casino considering it's home to both the New York Giants and Jets, and Jersey City is along I-78, the major artery that flows into the Holland Tunnel, Newark doesn't come with such an alluring predisposition.
In fact, it comes with just the opposite. If Jerseyans and Manhattanites aren't willing to travel to Atlantic City, there would seem to be an even lesser chance they'd be interested in voyaging to Newark.
Home to over 280,000 residents, Newark has long been considered one of the most dangerous cities in America.
There was a sense of hope for Newark in March of 2010 when the city recorded its first month without a homicide in 44 years. But the peace didn't last long, as Newark gunfire escalated in the months and years following. In 2015, Newark was home to 105 murders.
Though Newark proper consists of a 24-square-mile area, many believe even the downtown area where the casino is being proposed is unsafe.
Similar Guides On This Topic