Phil Mickelson Implicated In $2.75 Million Gambling, Money-laundering Case 
Posted on: June 30, 2015, 12:12h.
Last updated on: June 30, 2015, 03:33h.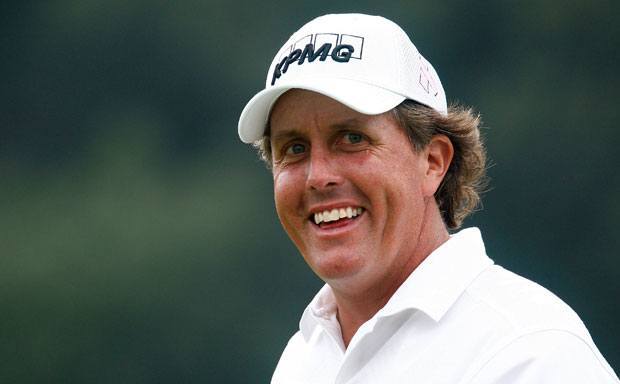 Golfer Phil Mickelson has become embroiled in a multi-million dollar illegal gambling and money-laundering case.
The five-time major winner was named by two sources close to ESPN's Outside the Lines this week as a "gambling client" of Gregory Silveira, who has pleaded guilty to charges of laundering $2.75 million.
According to the Outside the Lines sources the laundered money belonged to Mickelson, although he is not named in court documents.
Silveira, a 56-year-old former sports handicapper, stands accused of acting as a middle-man between a "client," now alleged to be Mickelson, and an offshore gambling operation.
He plead guilty last week to three counts of money laundering and will be sentenced on October 4.
The court heard that in March 2010, Silveira received a wire transfer of $2.75 million from the client to his bank account.
He proceeded to transfer $2.475 million and the remaining $275,000 into two different bank account, both in his name.
"Money Laundering of Funds from PM"
"At the time, defendant initiated these three transfers with the intent to promote the carrying on of an illegal gambling operation," stated the plea agreement, although court documents do not reveal whether the funds represented wins or losses, or merely money being moved into an offshore gambling account.
According to Outside the Lines, an earlier version of Silveira's plea agreement contained a reference to "money laundering of funds from P.M."
When Outside Lines made inquiries about to whom the initials belonged, the prosecution applied to have the original document stricken from the records and an amended version appeared the next day.
It's standard DoJ policy to omit the names of third-parties who are not charged with a specific crime.
FBI Investigation 
It's not the first time that that Mickelson's name has surfaced in connection with alleged financial wrongdoing.
In 2014 he found himself under investigation by the FBI and SEC for alleged insider trading in Clorox stock.
He was cleared of one instance, but it remains unclear whether a second suspicious incident is still being examined by authorities.
And like many golfers, he's known to enjoy the odd wager, whether its proposition betting on the course or staking big sums on the Super Bowl in Las Vegas.
In 2001, he got in hot water over a friendly bet that Jim Furyk would hole a bunker shot for par during a seven-hole playoff against Tiger Woods in the NEC Invitational. Gambling is a strict breach of PGA Tour policy.
Both Mickelson and his attorney declined to comment on the matter when they were approached by Outside the Lines this week.