Phil Ivey Loses Borgata Edge-sorting Case, Must Pay Casino $10.1 Million
Posted on: December 16, 2016, 12:00h.
Last updated on: December 16, 2016, 03:39h.
On Thursday, a New Jersey judge ordered poker player Phil Ivey and "Kelly" Cheng Yin Sun to repay $10.1 million to the Borgata Hotel and Casino.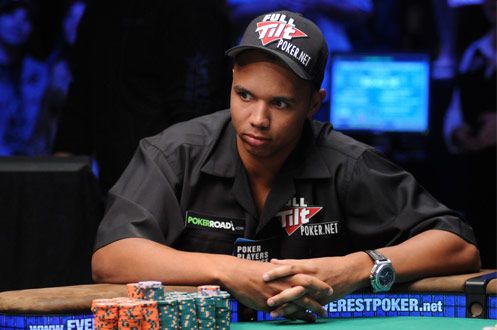 The sum represents the $9.6 million "winnings" amassed during a four-day stint edge-sorting at the casino's baccarat tables in 2012, plus an extra $504,000 won by Ivey at craps using some of the disputed funds.    
Ivey and Sun, were adjudged to have violated a prohibition on marked cards during the sessions by employing edge-sorting advantage play, in doing so breaching their contract with the casino.
The pair did not touch or tamper with the deck while playing but were able to determine the value of advantageous cards by spotting minute asymmetries in the patterns on their backs.
"By using cards they caused to be maneuvered in order to identify their value only to them, Ivey and Sun adjusted the odds of baccarat in their favor," said US District Judge Noel Hillman in his ruling. "This is in complete contravention of the fundamental purpose of legalized gambling."
"We Gamble Regardless"
Phil Ivey and Sun asked the dealer to rotate certain cards in the deck 180 degrees, which they laughed off as a superstitious quirk. But, in reality, they were sorting the deck into two distinguishable (to them alone) piles, allowing them to muscle the odds in their favor.
They also demanded the dealer use an automatic shuffler so that the cards' orientation would not be changed, as it would with a manual shuffle.
They never denied edge-sorting but argued they won the games fair and square, using their wits. They also pointed out that, despite having an edge, they were still gambling and still could have lost.
"We gamble regardless, because I can't be accurate all the time," Sun testified, emphasizing the fact that on their third visit to the casino they lost $2.7 million "in minutes."
Silver Linings
The judge, however, believed the house advantage was an intrinsic dynamic of the game of baccarat, and, in reversing that edge, the game was no longer baccarat and therefore not regulated by the Casino Control Act.
While he dismissed the casino's claim of fraud against the pair, he adopted a "status quo ante theory" of calculating the damages; ie, he returned all parties to the exact financial position they were in before any of the games began.
Or almost: Ivey and Sun will not have to repay the $249,199 in comps they received during their stay.
Another silver lining: It could have been worse: the Borgata had requested restitution of $15.5 million, which would have been the mathematical expectation of Ivey and Sun's loss had they not been playing with an advantage.
The judge dismissed this as "too speculative a remedy."