Pennsylvania Township Officials Deny Bribery Allegations Relating to Penn National Satellite Casino
Posted on: September 17, 2018, 03:00h.
Last updated on: September 17, 2018, 02:33h.
Springettsbury Township supervisors in York County, Pennsylvania, are firing back at allegations made by a resident that they were bribed by Penn National Gaming to allow the gaming company to develop a casino inside a local mall.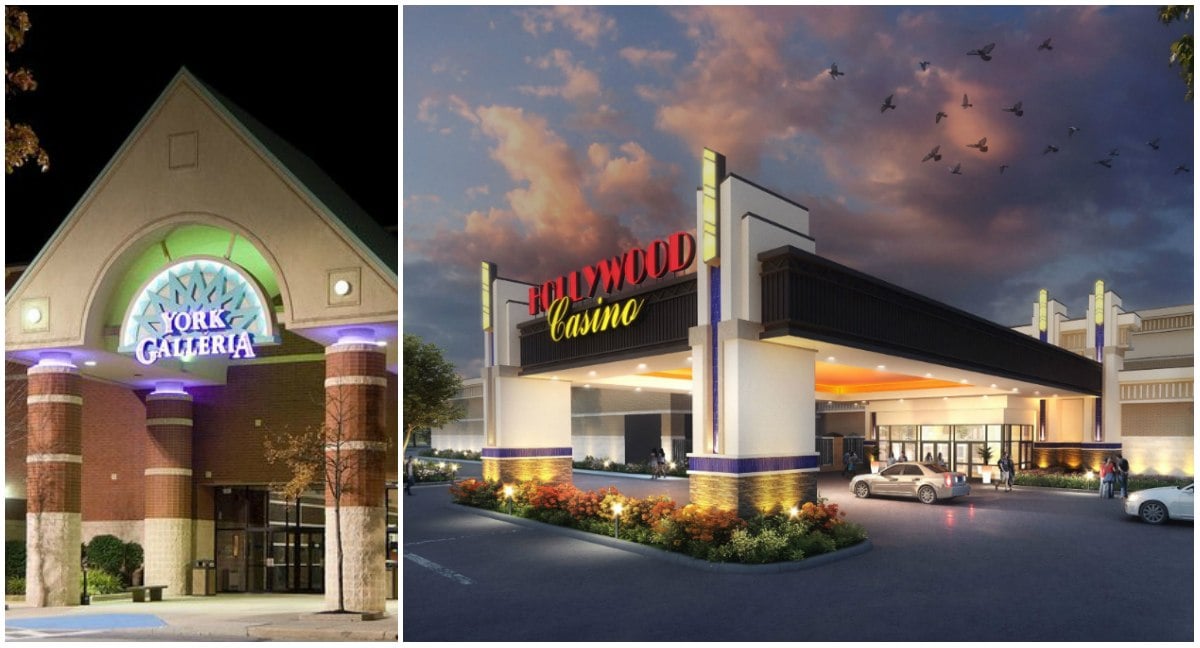 Penn National, a nationwide regional casino operator based in the Keystone State, filed formal plans last week with the Pennsylvania Gaming Control Board (PGCB) to build a "mini casino" inside the York Galleria Mall in southcentral Pennsylvania. The facility will be permitted to house up to 750 slot machines and 40 table games.
Penn National submitted a winning $50.1 million bid in January to secure the first of as many as 10 satellite casinos the state authorized under legislation passed in 2017. The company selected a 15-mile radius in York County.
Springettsbury Township Board of Supervisors Chairman Mark Swomley said following Penn National's submission to build a casino inside the York Galleria in a store recently vacated by Sears that an area resident sent the board an email accusing them of being bribed.
"This person was accusing the board of supervisors of taking a bribe from Penn National to change our position on allowing the casino to come into this community," Swomley said at the meeting without naming the individual.
I take strong exception to anyone accusing any of my colleagues … or myself of any wrongdoing when we're looking out for the best interest of the township. Enough said," Swomley concluded.
Penn National says the satellite, tentatively named Hollywood Casino York, will be a nearly $120 million investment if approved by the PGCB. That includes the upfront $50.1 million licensing bid, plus a subsequent $2.5 million add-on fee table games
Pot Unsweetened
Cities and towns were able to file resolutions to withdraw their candidacies from the satellite hosting pool. A total of 664 municipalities did just that, but Springettsbury Township wasn't one of them.
Penn National said it felt forced to pay such a premium to make sure it won the first satellite auction in order to "protect a major market." Penn's flagship casino, Hollywood Casino at Penn National Racetrack, is roughly 40 miles north near the Harrisburg capital.
Gross gambling revenue at the Hollywood Casino York will be taxed at an effective 54 percent on slot machines, and 16 percent on table games.
Community Benefit
Swomley and his township colleagues say they allowed the area to remain a potential satellite casino host due to the economic benefits such a facility may provide. "We want to bring in people from other areas and have them spend money in Springettsbury Township," Swomley told the York Daily Record.
Of the 54 percent slot tax, seven percent will be earmarked for the host community. Springettsbury also stands to collect one percent of revenues won on the tables.
Penn National CEO Timothy Wilmott said in a statement, "Penn National Gaming has been proud to call Pennsylvania home for over 45 years. We look forward to adding hundreds of new team members in York County and becoming another economic engine for Springettsbury and the greater York business community."
Similar Guides On This Topic