Pennsylvania Online Gambling Gaining Traction with State Lawmakers
Posted on: October 15, 2015, 05:00h.
Last updated on: October 15, 2015, 03:49h.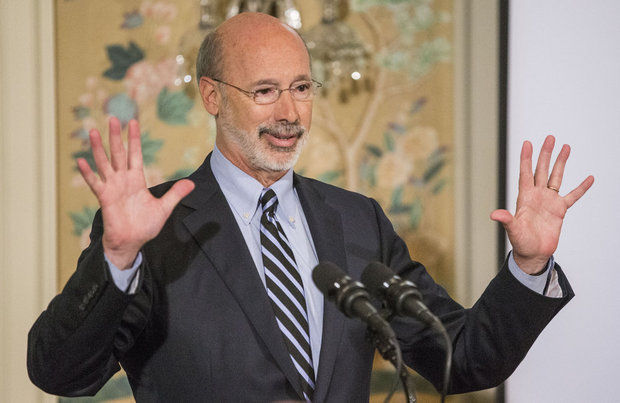 Pennsylvania online gambling is an issue trending in popularity among state lawmakers in the country's sixth most populous state. Republican politicians are primarily leading the charge as they look for new revenue streams to combat Democratic Governor Tom Wolf's push to increase spending.
The Keystone State's budget impasse is approaching 110 days now. Wolf refuses to budge on his desire to spend $800 million more annually on public schools, a nine percent increase from the state's previous financial plan.
In total, the governor is calling for a $2.6 billion increase and plans to raise those funds by increasing sales and income taxes, two measures Republicans adamantly oppose.
No Payne No Gain
House Gaming Oversight Committee Chairman Rep. John Payne (R-District 106) has been the leading advocate for online gambling. He recently welcomed four new lawmakers to his committee, all who are reportedly open to expanding gaming.
Payne's HB 649 would legalize and regulate Internet betting in Pennsylvania, but to bring his legislation out of committee more support was required. "It appears the skids might be greased," Michael Greer, Pennsylvania Family Institute president and anti-gaming supporter told Trib Total Media.
Stephen Miskin, House GOP spokesman, denied those claims. "Our caucus is stacked with members supporting anything other than higher taxes," Miskin stated.
To counter a governor that seems intent on raising government allocations, Republicans have searched for additional revenue generators and the casino business is seemingly most attractive.
Payne estimates his iGambling bill would provide Harrisburg $120 million in the first year due to licensing fees. The proposal, which would feature 24-hour liquor permits, slot parlors in non-casino locations, terminal slots at the six international airports, and online games of skill including poker and blackjack, would eventually increase to $700 million annually according to his projections.
Wolf's spokesman said he is "open to have a conversation" regarding gambling expansion, but added the first-term governor doesn't believe online betting can be a "replacement for the Marcellus shale" severance tax, a hot-blooded issue in Pennsylvania.
Joint Forces
The Gaming Oversight Committee Democratic Chairman Nick Kotik (D-District 45) is ready to join forces with Payne, though he wants to take it a step further. On Tuesday, Kotik introduced legislation that would allow the state to decide its own rules and regulations as it relates not only to online gambling but also sports betting at land-based casinos.
"The question is, if this is already going on, why not legalize it in such a way that's it's regulated while still profitable?" Kotik asked in a statement.
Kotik's HB 1627 has received the backing of many of his constituents, none more notable than Payne and seven other Gaming Oversight members. The bipartisan bill is a welcomed discourse from the ongoing bickering in the capitol in recent months.
"This introduction comes at an interesting time. While our state budget remains in limbo, I would welcome further discussion on bridging a compromise plan with expanded forms of gaming," Kotik concluded.
If the bill would pass, Pennsylvania would join only Nevada in offering sports betting and slot machines at its airports.
Most Read