Pennsylvania Casinos Refusing to Buy Into State's New Liquor Law
Posted on: July 25, 2016, 10:56h.
Last updated on: October 12, 2016, 03:39h.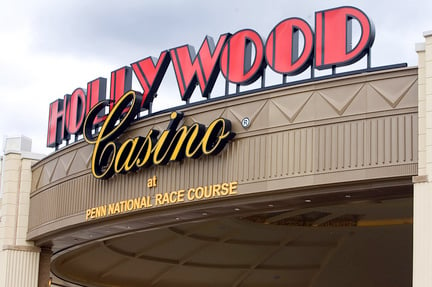 Pennsylvania casinos aren't jumping at the chance to serve alcohol between the hours of 2 and 6 am due to new law's exorbitant cost. Last month legislators in Harrisburg passed a measure to allow the state's 12 casinos to dispense booze for an additional four hours each night on the condition that each pays $1 million for the expanded liquor license.
The revenue grab by state lawmakers won't be paying off according to several casino representatives.
"We're not going to pay $1 million for the privilege of selling alcohol after 2 am and I don't know any other casino that will," Sands Casino CEO Mark Juliano told Allentown's Morning Call. "This one doesn't make a lot of sense."
The Republican-controlled state legislature is looking for untapped revenue sources to endow Governor Tom Wolf's (D) $31 billion budget. The swelled spending plan is short about $1 billion in funding.
Sinister Plans
It's an election year, which means politicians facing termination in November are furiously aligning their records to favor the constituents they represent. For the vast majority of Republicans, that means touting a record that doesn't include raising taxes.
But to cover Wolf's budget, something's got to give. As is often the case, so-called "sin industries" are being targeted.
The legislature plans to adopt an expanding gambling measure in September that will authorize online gambling and allow airports and off-track betting facilities to offer slot machines.
Cigarette prices were increased by $1 per pack, making smokers in Pennsylvania the 10th-highest taxed consumer in the nation. Of every pack sold, $2.60 now directly goes to Harrisburg.
Expanded gambling allows certain politicians to sell their agendas to the people they represent without saying they directly increased taxes on the general public. But that's only if the theorized revenues come to fruition.
So far, it appears the first step in loosening laws surrounding casinos and gambling is a bust. The $12 million lawmakers expected to gross from the liquor amendment is certainly no sure thing.
Should any of the 12 casinos decide to opt into the program and pony up $1 million, the law would officially take place on August 8.
Unfortunately for lawmakers, it appears casinos don't want to be the go-to spot for the after last call crowd.
"We just don't have the need to serve liquor 24/7," Hollywood Casino SVP of Public Affairs Eric Schippers said. "We probably wouldn't take a license if they were free."
Business is Good
As Casino.org reported last week, Pennsylvania casinos posted record revenues for the 12 months ending June 30. Commercial gambling was legalized nine years ago, and 2015-2016 has been the industry's strongest year to date.
The Pennsylvania Gaming Control Board announced that revenues totaled $3.2 billion for the period, eclipsing the previous record by a staggering $86 million.
Gambling is thriving in the Keystone State, and adding alcohol to the early morning hours is a cocktail the casinos are unwilling to mix.
Latest Casino Stocks:
Retrieving stocks data...
Retrieving stocks data...
Retrieving stocks data...
Retrieving stocks data...
Retrieving stocks data...