Penn State, Pitt Among Those Voicing Concerns Over Pennsylvania Sports Betting Law
Posted on: June 24, 2018, 08:00h.
Last updated on: June 22, 2018, 09:48h.
Penn State University, the largest college in Pennsylvania, is telling state lawmakers their sports betting law needs reworked before allowing casinos to take wagers on professional and collegiate games.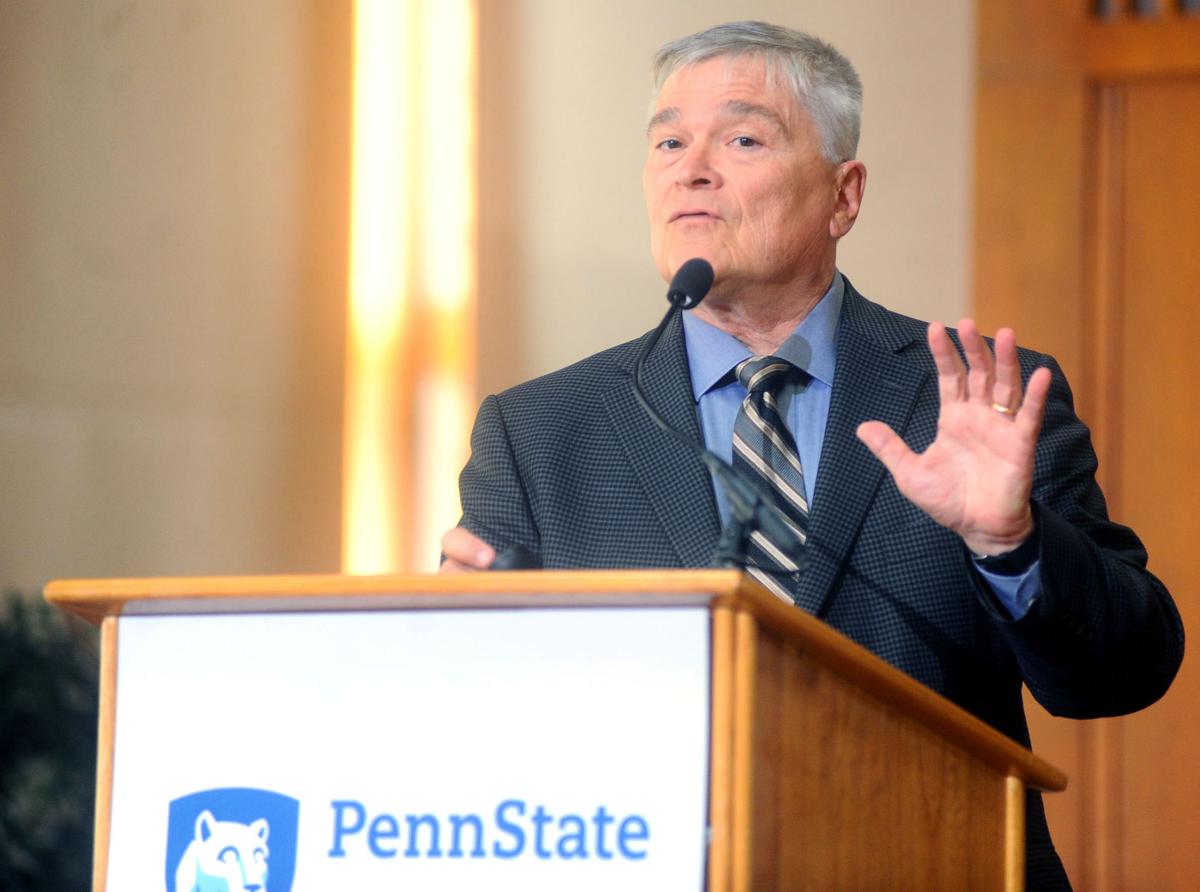 In a letter to the Pennsylvania Gaming Control Board (PGCB), Penn State President Eric Barron voices numerous concerns with the legislation that was passed last fall. Specifically, Barron says stronger measures to protect the integrity of college sports are needed.
Act 42, signed into law by Governor Tom Wolf (D) on October 30, 2017, authorized up to 10 satellite casinos, slot machines in certain truck stops and airport terminals, online gambling and daily fantasy sports, and laid the groundwork for sports betting.
While Act 42 expanded the types of gaming permitted within the Commonwealth to include sports wagering, Act 42 fails to incorporate any provisions to ensure the integrity of the sport events – namely collegiate athletic events – upon which sports wagering would be permitted.
Barron concludes that the PGCB mandate betting on college sports involving teams based in Pennsylvania be banned for a minimum of two years.
Critic Chorus
The Supreme Court of the United States repealed the Professional and Amateur Sports Protection Act (PASPA) in May with a 6-3 majority decision. The overturn gave states the power to dictate their own laws when it comes to sports betting.
Delaware and New Jersey have already joined Nevada in offering full-fledged sports gambling. Like Pennsylvania, West Virginia and Mississippi have passed laws authorizing the activity at casinos, but have yet to formalize final regulations.
In the Keystone State, the initial blueprint has garnered much criticism. Along with a one-time $10 million licensing fee and $250,000 renewal every five years, the state has set a tax rate on net sports wagering revenues at an effective rate of 36 percent (34 percent to the state, two percent to local host municipality).
The 36 percent tariff is considerably higher than Nevada's 6.75 percent and New Jersey's 8.5 percent. And the fees might not end there.
Barron and Pittsburgh University Athletic Director Heather Lyke have suggested a certain percentage of revenues be earmarked for the colleges whose games are being bet on.
"Pitt will have to carefully coordinate its efforts with the NCAA and its athletics conference. All of this will add considerable financial cost to Pitt's operations," Lyke writes the PGCB. "In light of that, appropriate impact fees should be paid to affected colleges."
Wait and See Approach
Pennsylvania began accepting sports betting applications on May 31. But to date, none of the state's 12 land-based commercial casino operators have submitted such paperwork.
"There's no secret … the tax rate is too high," said Pennsylvania government lobbyist Steve Crawford, who represents the SugarHouse, Mount Airy, and Rivers casinos.
The NFL agrees. In a letter to the PGCB, Senior VP Jocelyn Moore opined, "We would like to share our concerns that the statutory operator licensing fees of $10 million and 34 percent tax rate on gaming revenue may render legal market participants unable to effectively compete with those in the illegal market."
The PGCB will next meet June 27.