MLB Says Nevada Sports Betting Laws Are Antiquated, Will Seek Regulatory Inclusion
Posted on: June 11, 2018, 03:00h.
Last updated on: June 11, 2018, 02:05h.
Major League Baseball (MLB) says Nevada's sports betting laws are outdated and therefore shouldn't be used as a regulatory framework by Congress or new states that wish to legalize such gambling.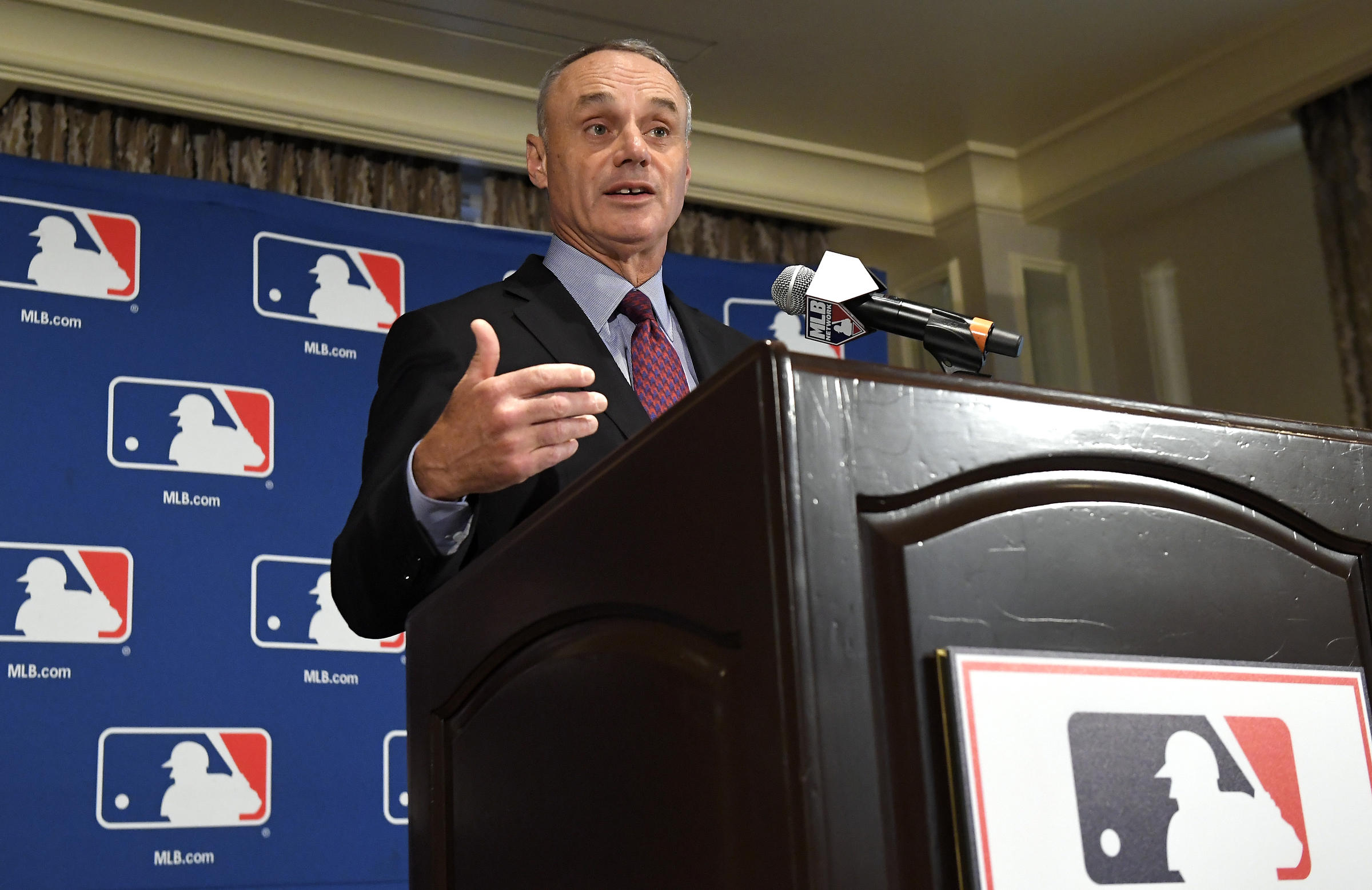 Bryan Seeley, MLB's deputy general counsel, tells Reuters that regulations should be adopted "that fit 2018." Nevada's sports gaming laws were passed in in 1949.
Seeley said during an interview that it "makes no sense" for any jurisdiction or government to adopt Nevada's sports regulations, primarily because the state doesn't share data on specific betting.
The Harvard Law School graduate opines that there needs to be more coordination between the sports leagues, regulatory agencies, and bookmakers.
"You can say that you care about integrity," Seeley declared of the bookmakers. "But when you turn around and oppose any requirement that you let the leagues know about integrity problems, it is hard for me to believe you."
Last month, the Supreme Court of the United States (SCOTUS) overturned the Professional and Amateur Sports Protection Act (PASPA) of 1992 in a 6-3 decision.
The majority of the justices ruled the longstanding sports betting prohibition that outlawed the activity to all but four states violated anti-commandeering interpretations of the Tenth Amendment.
Revenue Homerun
With SCOTUS striking out PASPA, states have essentially been afforded the right to determine their own sports betting regulations. MLB, along with the NBA and NFL, are looking for a cut in newly legalized environments.
More than 20 states are expected to venture into regulated sports betting over the next few years. Leagues argue that such widespread sports gambling on their games will increase monitoring costs, and consequently warrants a so-called "integrity fee."
The sports organizations are seeking one percent of the gross handle placed on their games.
"It's about more than just integrity," Seeley told The Washington Post recently. "It's about the fact that this betting is on our games. We think that we should share in some of the money that's going to be made."
MLB Commissioner Rob Manfred supports his league receiving an integrity fee, though he recognizes the one percent could be negotiated lower.
Congress Regress
Sports betting is no longer prohibited by federal law, but that doesn't mean Congress is done with the issue. Following the PASPA repeal, Sen. Orrin Hatch (R-Utah) confirmed he would introduce new legislation to govern the gambling activity.
Hatch, one of the cosponsors of PASPA, believes federal oversight of sports betting is needed. The longtime senator says "the rapid rise of the internet means that sports betting across state lines is now just a click away."
The NBA and NFL have called on Congress to create a national set of regulatory conditions that states can opt into. That approach is preferred to dealing with individual state-by-state governing guidelines.
But Delaware has already joined Nevada in offering full-fledged sports betting. And New Jersey Governor Phil Murphy (D) has a sports betting bill on his desk that would authorize a set of conditions specific to the Garden State.
Pennsylvania, West Virginia, and Mississippi also have sports betting laws on the books, though operations haven't yet commenced in those three states.