Penn National Scoops Up Illinois Video Gaming Operator, Posts Strong Q2 Financials
Posted on: August 3, 2015, 02:44h.
Last updated on: August 3, 2015, 02:50h.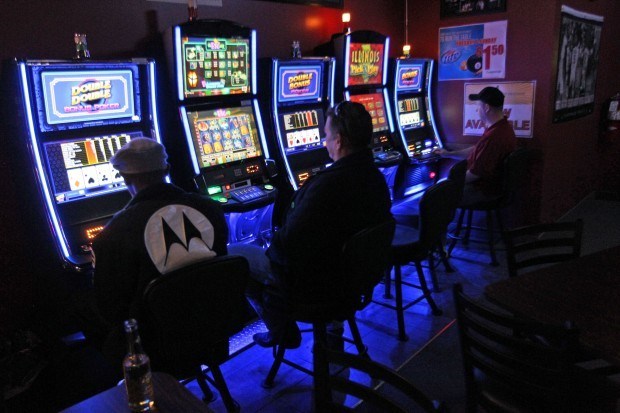 Penn National Gaming, Inc. will acquire Prairie State Gaming (PSG), an Illinois operator of video gaming terminals (VGTs), for an undisclosed fee. The company adds the acquisition to its collection of some 31,000 gaming machines in 26 facilities across America.
While Illinois lawmakers squabble about their budget plans, with the resulting standoff meaning that large tax revenues from the state's VGTs will be held in limbo until they can agree terms, Penn National is looking to get its own slice of this lucrative industry.
The deal, for an undisclosed all-cash transaction, will see the Pennsylvania-based casino, racetrack, and racino operator acquire 1,100 terminals across a network of 270 different bars and retail gaming establishments statewide.
Big Business
In Illinois, anywhere with a liquor license is permitted to operate a VGT, and it's big business. But that reality has created something of a challenge to the state's casino industry.
The VGT industry raked in $72.8 million in revenue in July, compared to the combined $118.1 million in revenue of Illinois' ten casinos, according to Fantini Gaming Research. For Penn National, which owns three of those casinos, it's a thought process of "if you can't beat 'em, join 'em."
PSG, which is among the largest VGT operators in Illinois, generated almost $10 million in cash flow for the fiscal year ending June 30th.
According to Jay Snowden, chief operating officer of Penn National, the acquisition represents the latest phase in a long-term strategy for "growth through accretive acquisitions."
In April, the company agreed to purchase the Tropicana in Las Vegas for $360 million, making it the operator's second Sin City property. The company first bought off the debt for and in June of 2011 finalized its purchase of the M Resort and Casino on the South Las Vegas Strip.
Penn National currently operates 26 casino, racinos, and racetracks in 16 American and one Canadian jurisdiction, with the majority  located in the Midwest and the South of the United States.
Positioned for Growth
The deal will further cement the company's position in Illinois, said Snowden. "We believe this acquisition will provide us a solid platform for future growth in the Illinois VGT market and potentially other states where this form of gaming is authorized.
"PSG is one of Illinois' most respected VGT operators, with a strong track record of regulatory compliance and a reputation for reliable around the clock service backed by one of the industry's most experienced teams," he added.
Penn National's recent financial performance has made the investment community sit up and take notice. Its Q2 results for 2015 have exceeded expectations, bringing in revenues of $701 million, and the company says it remains favorably positioned for continued growth in the second half of this year.
As well as the purchase of the Tropicana, Penn State opened Massachusetts' first casino at the end of June. Called Plainridge Park Casino, the slots-only establishment tacked onto the racecourse, and reported $6.1 million in gambling revenue in its first week of operation.