Penn National Questions Fairness of PA Satellite Casino Rules
Posted on: December 2, 2017, 10:00h.
Last updated on: December 2, 2017, 09:56h.
When Pennsylvania decided to allow for smaller satellite casinos as a part of their recent gambling expansion, state lawmakers made sure to protect existing casinos by ensuring they couldn't be placed too close to existing venues.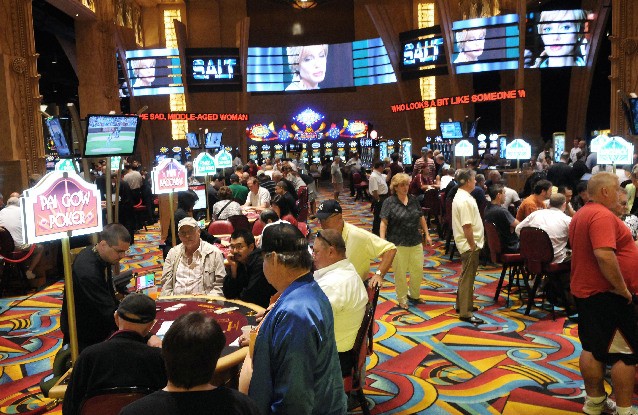 But according to Penn National, not all of these so-called exclusion zones are created equally.
Penn National operates the Hollywood Casino in Grantville, far away from any other casinos in the state. This causes something of a disparity, as areas where casinos are more closely condensed, such as in eastern Pennsylvania, effectively benefit from much larger exclusion zones, as the 25-mile stretches overlap to create much larger areas where towns cannot consider building mini-casinos.
"We're the only ones where 25 miles will protect us," Eric Schippers, senior vice president for public affairs for Penn National, told The Morning Call. "We don't have any of the protection of the overlapping casinos."
Metropolitan Areas Create Large Protected Zones
Two areas in particular benefit from the overlapping zones. If you draw a line from the southern border of the Harrah's Philadelphia Casino and Racetrack exclusion zone to the northern point of the Mohegan Sun Casino's protected area, that's a 127-mile zone where no satellites will be built. Similarly, casinos near Pittsburgh create about a 95-mile barrier.
According to Schippers, more than two-thirds of customers who visit Hollywood comes from more than 25-miles away. And while the exclusion zone will prevent a new venue from being built in Harrisburg or Lebanon, Schippers says that he was told other nearby towns were too potentially lucrative to increase the size of their buffer area.
"We can't give you a broader protective zone because we need York and Lancaster," Schippers says the company was told.
Mount Airy Casino Benefits From Special Rules
State officials say they couldn't have written special rules just for the Hollywood Casino. But many believe the legislature did just that for Mount Airy Casino, which benefits from the fact that so-called sixth-class counties that border counties that already have a casino are prohibited from hosting satellite venues.
That includes Pike and Wayne counties, which nearly triples the effective exclusion zone around the resort.
Senate Majority Leader Jake Corman admitted that there's a chance legislators may have to go back and make adjustments to the new rules if they see problems developing.
"We had to go back and fix [the original gaming bill] four, five times," Corman said. "I suspect this may be open to future negotiations as well.
Penn National does have some options to actively protect themselves. Most directly, they could decide to build a nearby satellite casino themselves, thereby expanding their protected area and continuing to draw local traffic to venues they operate.
On the other hand, the company might want to take a look at what develops before making any firm moves. So far, 150 municipalities in the state have opted out of the possibility of hosting a satellite gaming venue, at least for now. That said, York is still on the table as a potential site.
Up to 10 satellite casinos could be built in Pennsylvania under the new law. Each new venue would be allowed to host up to 750 slot machines and 40 table games.
Similar Guides On This Topic