Pay Per View Gets Knocked Out of Mayweather-McGregor Fight
Posted on: August 28, 2017, 02:00h.
Last updated on: August 28, 2017, 02:36h.
Pay-per-view buyers around the country were incensed after missing some or all of Floyd Mayweather's 10th round technical knockout of Conor McGregor Saturday night.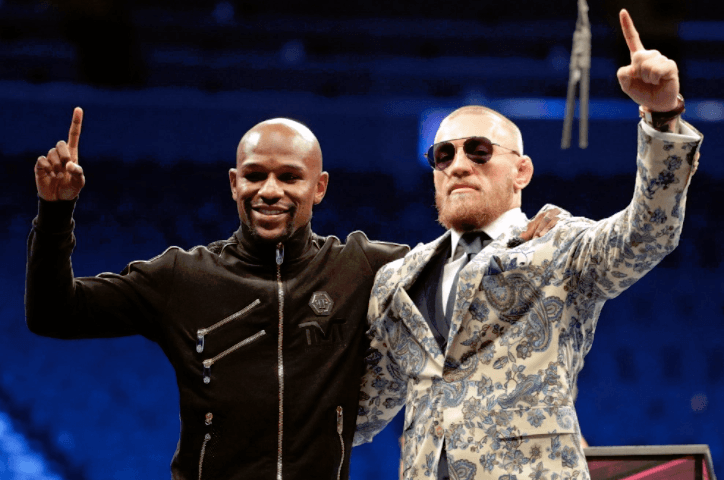 Showtime, who produced and marketed the event, blamed the outages on servers in California and Florida crashing with a flurry of late purchases.
The promoters postponed the main event by 30 minutes, but the bout didn't get under way until after midnight on the east coast and some saw a delayed version. It was estimated that five million households paid $99.99 for the fight but it wasn't disclosed how many were affected.
"Due to high demand, we have reports of scattered outages from various cable and satellite provides and the online offering," a Showtime official said in a statement. "We will delay the start of the main event slightly to allow for systems to get on track. We do not expect a lengthy delay."
Mayweather, who was expected to get a huge cut of the pay-per-view money acknowledged the problem in the post fight press conference.
Problem Not Fixed
For some the issue was not resolved in time for the anticipated showdown and they took to social media to voice their frustration. Dick Vitale, one of ESPN's college basketball analysts, posted on his Twitter account that he was a victim and had to move his 30-person fight party to his son in law's house.
"We are in panic mode," he wrote. "Waited all day for pay-per-view of fight. Not getting it and we can't get anyone on the phone."
He was not alone. Twitter and Facebook were besieged by hundreds of angry boxing fans who either couldn't contact anyone about the problem or were unsatisfied with the response if they did.
It seemed that viewers who streamed the event were the most affected and Trevor Sarver posted on his Twitter account that a representative for UFC Fight Pass actually advised him to search online for a pirated site.
Refunds Questionable
Those who did not see the fight in its entirety can try and ask for a refund from whomever they bought it from, but it might be a long and possibly futile process. UFC Fight Pass was directing those requests to NeuLion, who was the streaming provider.
No one at Showtime, NeuLion or any other company associated with the broadcast has issued a public response about returning any money to customers and it may take a class action lawsuit to get any compensation.
A similar legal tactic over the previous pay-per-view mega-fight between Mayweather and Manny Pacquiao was tossed on Friday. It was filed on behalf of fans who didn't know that the Filipino boxer had a shoulder injury, but still paid $100 to watch Mayweather win in a 12-round decision.
U.S. District Judge R. Gary Klausner in Los Angeles wrote an 11-page decision that sided with the pay-per-view operators.
"Plaintiffs had no legally protected interest or right to see an exciting fight, a fight between two totally healthy and fully prepared boxers, or a fight that lived up to the significant pre-fight hype," Klausner wrote.