Floyd Mayweather Hyped Fight Popular Bet in Las Vegas, Money Wants NBA Team
Posted on: May 4, 2017, 04:00h.
Last updated on: May 4, 2017, 11:31h.
Floyd Mayweather is a twice-retired boxer, but that isn't stopping hundreds of sports bettors from placing money on the great in Las Vegas.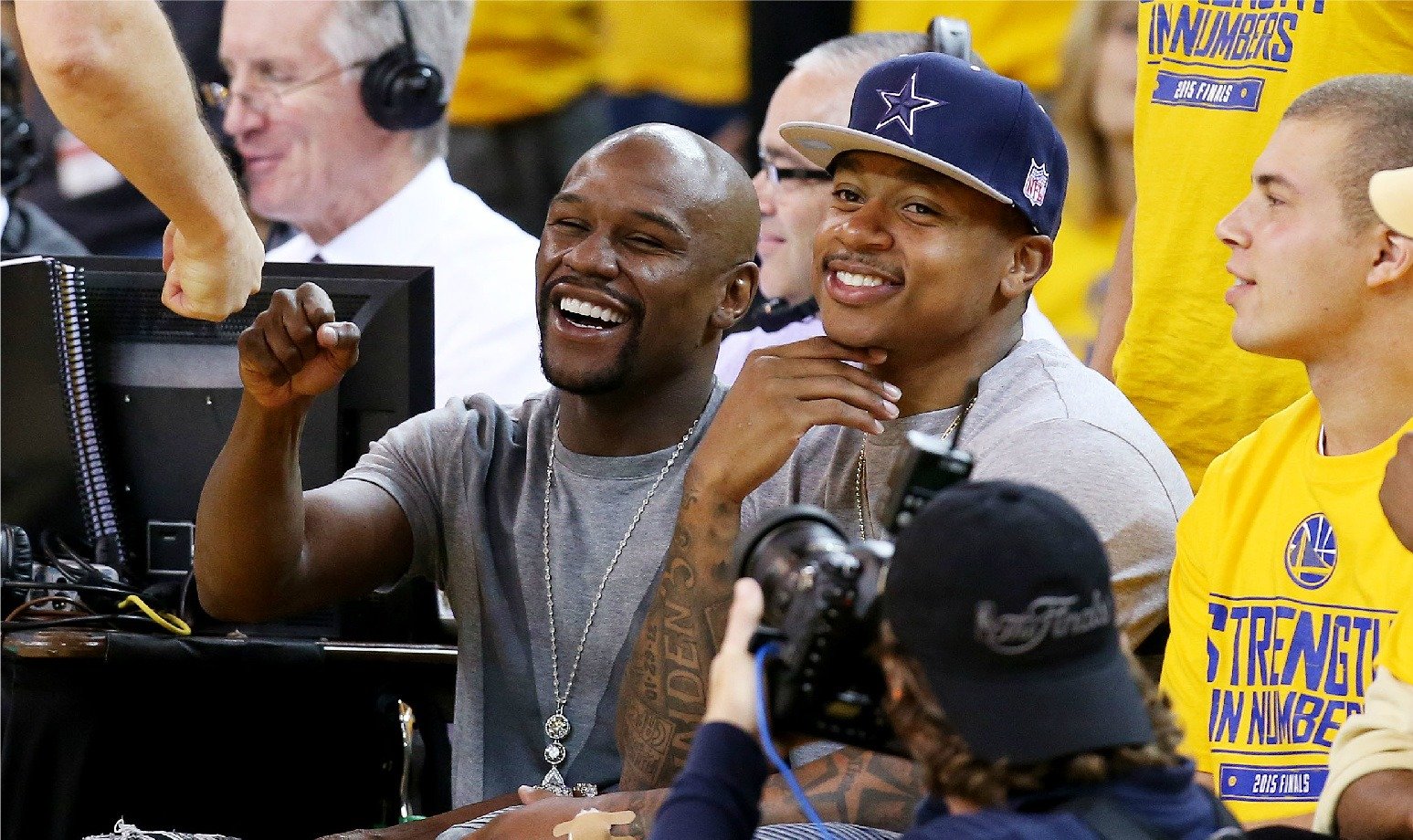 The potential fight with UFC champ Conor McGregor has generated plenty of headlines and rumors, but to date, no deal has been reached to put the two in the same ring. That isn't stopping casino sportsbooks from pushing odds on the flaunted clash, or bettors from placing heavy wagers on its outcome.
According to ESPN, tens of thousands of dollars have already ben placed on the Mayweather-McGregor fight, including a $10,000 ticket at the Westgate SuperBook. While few boxing experts give the UFC star much of a fighting chance against the 49-0 undefeated boxer, sports bettors are largely taking their own chances on the underdog.
The odds on Mayweather, which are currently hovering around -900, aren't exactly an enticing proposition for gamblers. A $900 bet on a Mayweather win would return just $100.
Meanwhile, McGregor, who is currently at +700, down from as much as +1100, would return the same $900 wager with $6,300 should he be victorious.
Floyd Comments on Fight
After false reports that Mayweather and McGregor had punched a deal to fight reached mainstream news in February, Money, as he's affectionately known, said he would be the first to break such a story. But since then, he's been relatively quiet on developments.
UFC President Dana White hasn't. Last month, the mixed martial arts promoter said he was close to a deal with McGregor, and would soon be reaching out to Mayweather. White said McGregor would be looking at a $75 million payday, while Floyd would stand to take home $100 million.
Celebrity chaser TMZ caught up with Mayweather this week in Los Angeles, and the boxing great talked about the fight as if it were happening.
"I've been off for a couple years and I'm 40 years old. I'm a lot older and he's still in his 20s. That could play a major key, we don't know. Does he have a good chance of upsetting Floyd Mayweather? I can't say," the GOAT (Greatest of All Time) told the paparazzo.
Mayweather Targeting NBA
In addition to considering a comeback, Mayweather has also revealed his interest in buying ownership in an NBA franchise. A longtime familiar courtside face at games, Floyd posted to his social media channels this week that "it's about time for me to buy an NBA team."
But according to Forbes, Mayweather's net worth is about $340 million, which would make him a relatively poor owner in terms of the billionaires who typically control pro teams. Mayweather's fortune would likely only give him a minority stake in an NBA organization.
Mayweather's amassed much more money during his career than $340 million, but his lavish lifestyle, which reportedly includes $1,000 haircuts twice weekly, has apparently lessened his bank accounts if Forbes' estimate is correct.
Floyd is close friends with Boston Celtics star Isaiah Thomas, and his friendship paid off for Mayweather, a notorious sports bettor, during this year's NBA Playoffs.
Mayweather, who always flaunts his sports gambling wins but never his losses on Instagram, recently shared a photo of himself holding a pile of cash with the caption, "I bet on @isaiahthomas today!"