PASPA Repeal or Not, New Jersey Rep. Frank Pallone Plans to Introduce GAME Act to Congress to Legalize US State-by-State Sportsbetting Options
Posted on: November 22, 2017, 11:10h.
Last updated on: November 22, 2017, 11:20h.
US Representative Frank Pallone (D-New Jersey) says he's ready to introduce legislation into Congress that would give American states the right to authorize sports betting if they so choose.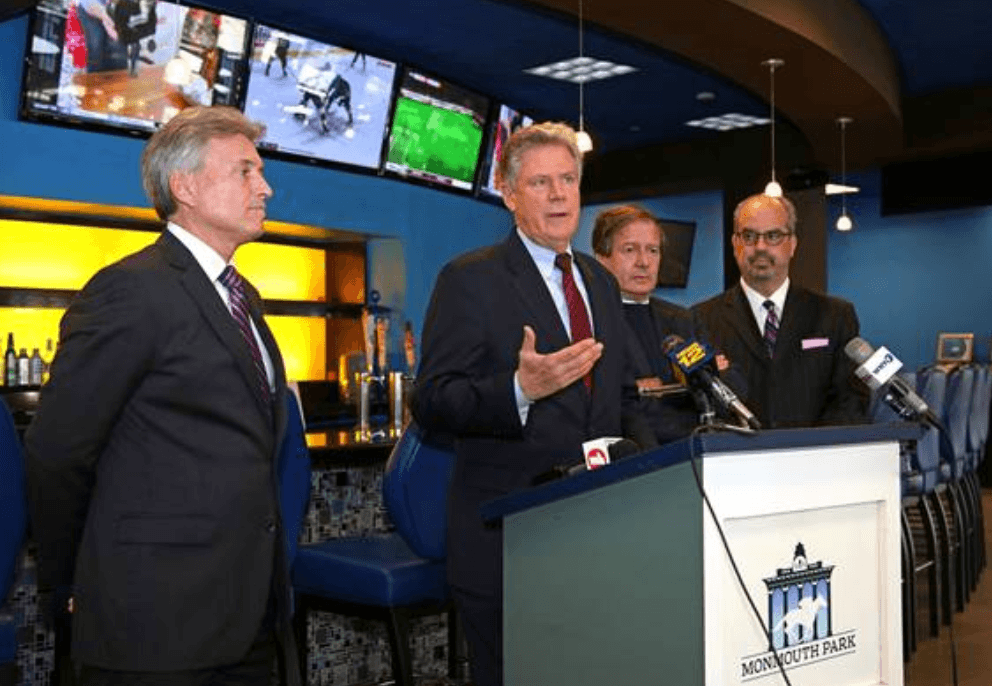 Known as the Gaming Accountability and Modernization Enhancement Act, (GAME), Pallone's bill would remove the federal obstacles that are currently in place on all but four states via the Professional and Amateur Sports Protection Act (PASPA). The merits of the 1992 law will go before the US Supreme Court on Dec. 4.
New Jersey is appealing some lower court rulings that maintained the Garden State doesn't have the right to allow its horse racetracks and Atlantic City casinos to operate sportsbooks. Appearing at Monmouth Park in Oceanport, Pallone said repealing PASPA is simply a matter of fairness.
"New Jersey, and every other state for that matter, should have the same opportunity to proceed with sports betting … that has been allowed in some states," the longtime congressman opined. "The citizens of New Jersey overwhelmingly support legalized sports betting and acted in a referendum. Both Congress and the Supreme Court should respect these actions."
Unconstitutional Law
At the heart of the Garden State's argument is he belief that PASPA violates anti-commandeering laws of the US Constitution. The Tenth Amendment, which expresses guidelines for both federal and state rights, says that all powers not explicitly delegated to the federal government are rights reserved to the states and and their people.
Part of the Tenth Amendment's interpretation deals with anti-commandeering, or the notion of forcing some states to enact a law, while allowing others to not. PASPA gave immunity to Nevada, Montana, Oregon, and Delaware in 1992, since those states had some sort of sports betting operations already in action at the time.
Monmouth Park owner Dennis Drazin, who partnered with bookmaker William Hill to construct a multimillion-dollar sportsbook at the track, says business would be a lot better if sports wagering were allowed.
"Sports betting is survival for us," Drazin said. "We believe that New Jersey's market is about $10 billion a year. We believe Monmouth Park's share is about 10 percent."
Repeal Odds
The Supreme Court will hear New Jersey's sports betting appeal on Dec. 4, and is expected to issue its ruling sometime before June 2018. While legal experts and gaming analysts believe it's a toss-up as to where the high court will come down on the issue, the odds might be longer than some sports betting proponents believe.
The US Supreme Court rarely declares federal laws unconstitutional for violating the Tenth Amendment. But it also rarely accepts cases based on that amendment at all.
Christie v. NCAA will mark just the 13th appeal arguing a Tenth Amendment violation to go before the Supreme Court in its history. With the amendment ratified in 1791, that means the SCOTUS takes on a Tenth Amendment challenge about once every 17 years. Of the previous challenges, just four out of the 12 appeals ruled in favor of plaintiffs.
New Jersey has already overcome greater odds in reaching the Supreme Court. US Solicitor General Noel Francisco, who holds the office often referred to as the "10th Justice," advised the court to dismiss the sports betting appeal. At least a few justices felt otherwise, however, and decided to accept the case from the 7,000-8,000 petitions it receives each year.