Ex-Amaya Chief David Baazov Sued by Dubai Investment Firm for Alleged Fraud
Posted on: September 25, 2017, 05:15h.
Last updated on: September 25, 2017, 04:33h.
Former Amaya chairman and ex-CEO David Baazov is being sued by the Dubai investment company he once claimed was financing his proposed takeover of the PokerStars parent.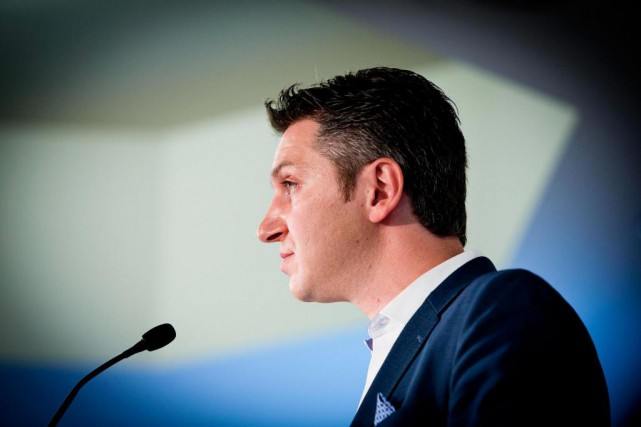 Baazov announced his intention to take Amaya private at the beginning of 2016, before a string of insider trader charges forced him to resign from his executive roles in the company, which is now known as The Stars Group.
The charges appeared to have buried the bid, too, until Baazov resurfaced in November of last year with a $6.7 billion proposal that included financing from Dubai-based KBC Aldini Capital Ltd., according to documents filed to the Securities and Exchange Commission (SEC).
Forged Signature
But just days later, an angry Kalani Lal, chief executive of KBC, told the UK's Globe and Mail that he had never heard of Amaya, and that there had been no negotiations with Baazov whatsoever.
Since Baazov would have expected Amaya to commence due diligence on the bid almost immediately, it's been speculated the former chief may himself have been misled by a financial intermediary, possibly one falsely claiming to represent KBC.
Regardless, KBC's suit, filed in Dubai on January 3, alleges that Lal's name and signature were used fraudulently by Baazov and his financial advisor, Canadian financial services company Canaccord.
The lawsuit has come to light now because it's mentioned in documents submitted to the courts by Quebec financial regulator AMF, which is prosecuting Baazov for insider trading and allegedly manipulating Amaya stock. The regulator claims the suit demonstrates a habit of providing false or misleading market information.
"KBC's clientele is predominantly Muslim, meaning that KBC will never invest in a gaming business, otherwise it will lose all its customers," reads the document seen by La Presse. "Kalani Lal has to answer many calls from his clients who have seen or heard about the David Baazov announcement, which causes him a lot of worry."
Question Over Amaya Ownership
In documents filed in the courts last week, the AMF claimed that Baazov was not the controlling shareholder he had claimed to be during his tenure at what was then Amaya, and that he held as much as 75 percent of the company on behalf of his brother, Josh. The latter is a convicted telemarketing fraudster, and Josh's long-time associate Craig Levett was also allegedly a behind-the-scenes stockholder.
Baazov sold the vast majority, but not all, of his shares in the company earlier in the year. His trial is due to begin on November 20.