PAGCOR to Return Money from NY Fed Bank Heist, But Where Are Missing Millions?
Posted on: April 15, 2016, 03:03h.
Last updated on: April 15, 2016, 03:40h.
PAGCOR, the Filipino gaming regulator and operator of most of the country's largely state-owned casinos, is prepared to return all of the inadvertent earnings derived from the February New York Federal Reserve cyber heist, the country's politicians said this week.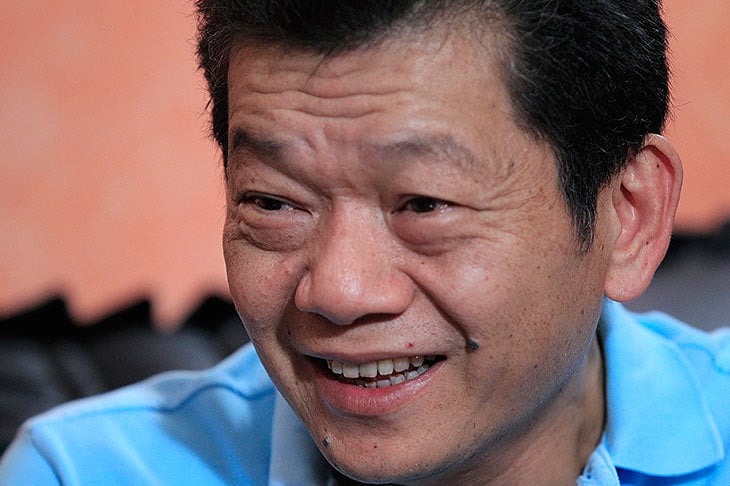 The sum is believed to me nominal, perhaps just hovering around $1 million, which is a mere drop in the ocean in comparison with the $85 million-odd that's still missing. So far, just $5.5 million has been retrieved, all of it from Kim Wong, a junket operator and president of the non-PAGCOR Eastern Hawaii Casino in the country's Cagayan Economic Zone.
Wong, a Chinese national who has lived in the Philippines for decades, is suspected of involvement in the heist. One Filipino politician said it "looked like" Wong was the "orchestrator" and "mastermind," although the businessman voluntarily attended recent hearings to offer his testimony and profess his innocence.
Paper Trail
Wong claimed that the money, stolen by hackers from a Fed bank account used by the Bangladeshi government, was brought into the Philippines by two high-rolling casino junket agents and gamblers named Gao Shuhua and Ding Zhize.
The high-rollers owed him around $10 million in gambling debts, Wong said, which is how some of the money ended up in accounts controlled by him and his company. Millions more were converted into chips for junket high-rollers, he said. Wong has offered to return a further $9.7 million within the next two weeks.
In all, $101 million was stolen from the Bangladeshi account when hackers bombarded the Fed Bank with repeated withdrawal requests on February 5. Some $20 million of this was traced to Sri Lanka and has since been recovered, while the remaining $81 million was transferred into several bank accounts at the Filipino RCBC bank, all opened with fictitious names.
From there, $46 million was transferred via remittance service Philrem into the lightly regulated Filipino casino industry, and just under half of that ended up in Wong's accounts.
 So Where's the Rest?
Wong has said he believes that Philrem still has $17 million, an accusation denied by the company's management during the recent government hearings.
Filipino authorities say they think around $7.8 million may be sitting somewhere in local casinos and might yet be recovered, but they will need time to trace it.   
Meanwhile, the Bangladeshi government is conducting an investigation of its own, while it considers compensatory legal options against the Philippines. The scandal has increased calls for reforms to the country's banking and casino industries, which are accused of being under-regulated with a lack of anti-money laundering protocols.
PAGCOR has ten days to figure out exactly how much of the missing loot fell into its hands.