PAGCOR Outlines Plan to Heavily Tax Privatized Casinos, Government Agency Details Selloff
Posted on: July 3, 2017, 04:00h.
Last updated on: July 3, 2017, 03:12h.
PAGCOR (the Philippine Amusement and Gaming Corporation) has been directed by President Rodrigo Duterte to sell its 11 casinos and 36 satellite gaming facilities. The federal agency this week provided details on how it plans to continue delivering critical tax funds to the country's coffers, despite selling off its gaming assets.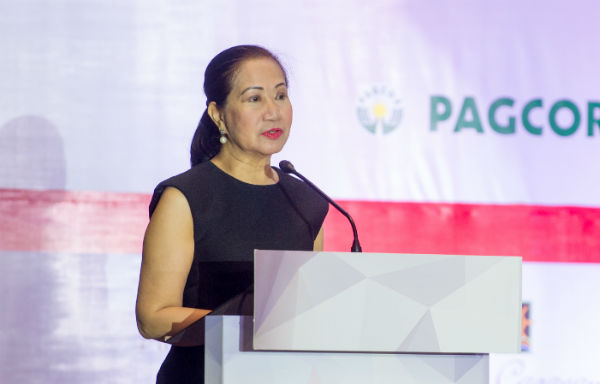 Duterte's command comes as a result of his wishes to make PAGCOR a regulator-only agency. The corporation has operated properties in the Philippines for decades, but the president believes the government should get out of the casino business.
But that doesn't mean Duterte is willing to fold on gaming's tax profits. Talking with the Manila Bulletin this week, PAGCOR Chairwoman Andrea Domingo said she's tasked with finding a way to keep the large financial rewards of operating casinos coming in. She related her mission to selling an apartment, but still collecting rental fees.
"Privatization is like selling your assets. Let's say you own an apartment, I'll sell it but I still want the rental, how can you do that? We have to figure out how we can still retain that amount because the income of the PAGCOR owned and operated casinos is P2 billion a month ($39.55 million), or P24 billion a year ($475 million), equivalent to about 40 percent of our total gross revenue," Domingo explained.
Buyers Beware
Behind only the Philippines Bureau of Internal Revenue and Bureau of Customs, PAGCOR pulls in more money for the government than any other agency. Assuring that the revenue stream continues to flow into Duterte's coffers is the predominant concern in selling the state-owned casinos.
Philippines Finance Secretary Carlos Dominguez stated this week that the country will charge the companies that buy PAGCOR casinos for operating licenses, and tax them heavily.
"The revenue stream will still come … because they have to pay taxes," Dominguez explained. "We're not saying that once you are privatized, you are not supposed to pay taxes anymore. The government will still earn the money."
Dominguez and Domingo didn't reveal any specific tax rate that might be imposed, but it will almost surely be higher than what the mega-resorts pay in Entertainment City. Minimum investments of $1 billion are required in the Manila tourism center, and in exchange, gaming taxes at the properties are relatively low.
Solaire Resort and City of Dreams, the first two resorts in Entertainment City, pays just five percent of their VIP table revenue to the government. Mass market tables and slots are taxed at 15 percent.
Fifty percent of gaming revenue is currently earmarked for the federal government at PAGCOR casinos.
No Casino Expansion
In the latest edition of The PAGCOR Insider, Domingo explains that the agency continues to focus on strengthening its regulatory functions and maintaining its role in nation building.
The gaming official said there is plenty of interest from companies interested in purchasing the government casinos. She's also received license applications for new venues, but says PAGCOR isn't planning on offering expansion at this juncture.
"There are lots of casino applications that are now on our desk," Domingo said. However, she added, "We do not want too many casinos."
Similar Guides On This Topic
Latest Casino Stocks:
Retrieving stocks data...
Retrieving stocks data...
Retrieving stocks data...
Retrieving stocks data...
Retrieving stocks data...