Paddy Power Betfair Accused of Backstabbing Betting Industry Over FOBTs
Posted on: September 28, 2017, 04:00h.
Last updated on: September 28, 2017, 05:37h.
PaddyPower Betfair has broken ranks with the UK betting industry and the Association of British Bookmakers (ABB), of which it is member, by declaring its support of the slashing the stakes of fixed-odds betting terminals.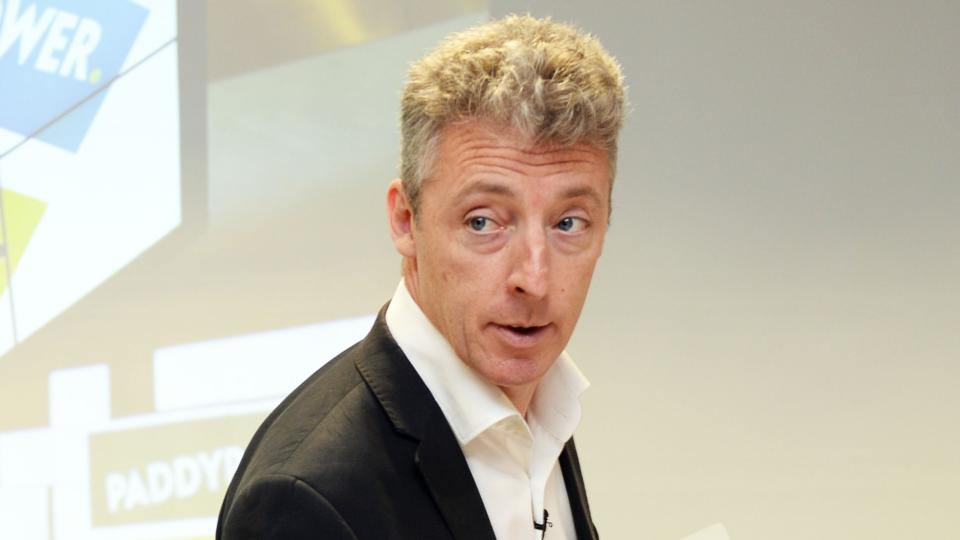 In a letter from PaddyPower Betfair CEO Breon Corcoran to Tracey Crouch, the Minister for Digital, Culture, Media and Sport, seen by the Financial Times this week, Corcoran urges that maximum stakes should be reduced from £100 ($134) to "£10 or lower."
Crouch's department has been charged with conducting a review into the controversial machines, the results of which are expected to be published next month. Anti-gambling campaigners want stakes to be reduced to as little as £2 ($2.60), but the betting industry, and its representative body, the ABB, has warned that any reduction will result in the closure of betting shops and thousands job losses.
Machines are "Toxic"
But in his letter Corcoran said the issue had become so "toxic" that only a "substantial reduction" would be sufficient to address "societal concerns."
"Whilst we are not aware of any evidence which links stake size to problem gambling, we are acutely aware of the increasing reputational damage to the gambling industry that has followed the lack of progress in this area," he wrote.
"We believe this undermines the role of the sector as a provider of entertainment, employment, and tax revenue, in addition to being a much-needed supporter of sports such as horseracing.
Corcoran said his company was confident it could run its retail business successfully under such circumstances, and suggested that "other well-run operators should be able to do the same."
Commercial Move?
But other operators claim this is a cynical, self-serving move. Greg Knight, managing director of independent bookmakers Jenningsbet, said it was no more than a "blatant commercial consideration" in an official statement.
With far fewer betting shops in UK high streets than its competitors, the company is less exposed to the fallout from a reduction in stakes.
Recent analysis by Barclays suggests that slashing the stakes to £2 would cost Ladbrokes Coral, with 3,660 betting shops, £449 million ($603 million) in revenues per year, and William Hill, with 2,375 shops, £284 million ($382 million).
But Paddy Power, with somewhere between 300 and 400, would lose just £55 million. Meanwhile, with a superior digital product, it would arguably have the most to gain from a migration of land-based customers online caused by the closure of local betting shops.
"The Paddy Power Betfair position does not reflect the view of the majority of ABB members. Paddy Power Betfair comprise just four per cent of the UK retail estate," said the ABB in an official statement.
"Independent analysis has suggested very significant shop closures and job losses if stakes are materially reduced and, as Paddy Power Betfair concede, this would do little to help problem gamblers."