Old-School Style Bermuda Casinos Likely Coming Soon
Posted on: January 19, 2014, 05:30h.
Last updated on: November 30, 2021, 10:50h.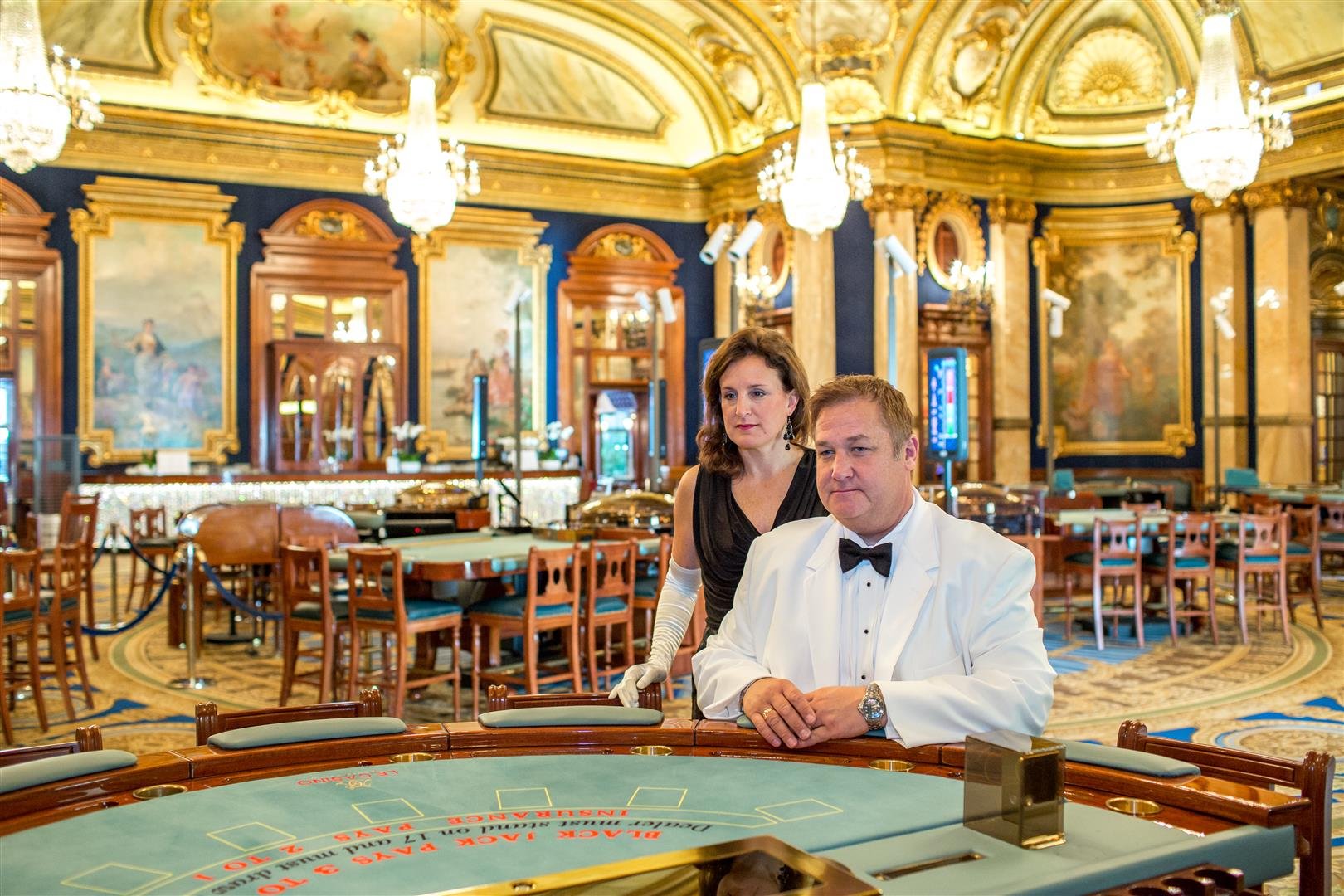 Dust off your 007 tuxedo or chiffon evening wear: Bermuda is close to finalizing plans for classic casinos – with the look and feel of those James Bond classic movies – and they're aiming for predominantly upscale table games, and the appropriate tourist crowd to go with.
Casinos are Coming
Tourism Minister Shawn Crockwell announced at a recent press conference that the government will soon take action with a public education program outlining its objectives and vision for their own casino gaming industry.
"This was a difficult decision for the government, but in the circumstances we are confident it was the right one for Bermuda," said Crockwell. "We are also confident that the majority of Bermudians support the introduction of casino-style gaming."
Crockwell went on to explain that polling results suggest around 70 percent of Bermuda nationals are in favor of legislation to introduce casino gaming on the island, emphasizing that the industry would bring with it more jobs, increase tourist traffic, and generate increased revenues for Bermuda.
"These poll results will be made available during our upcoming public education program," he explained.
Under the proposed plans, casinos will operate either within existing hotels, or newly built hotel facilities, rather than purpose-built casinos, in order to build on the pre-existing charm of the tourist aspect of the island.
Locals to Get Casino Training
Training programs will also be provided for those looking towards a career in the industry, with the goal of enabling Bermudians to offer top-notch services to tourists once gambling legislation has officially been passed.
Crockwell explained that Bermuda will be taking on board a model which has worked well for a number of other countries that come in with a similar tourism-based model.
"Following an extensive review and analysis, the government has decided to embrace the integrated casino-resort model for Bermuda. Although we will be unique and maintain our special Bermuda brand, this model is similar to the Aruban and Singaporean casino models," he said.
"It is paramount that the government now engages the public with the salient information concerning what we are proposing and all of the main issues surrounding this industry," added Crockwell.
With 70 percent of locals apparently supporting the new legislation, that still leaves 30 percent who are possibly against the move. To them, Crockwell said that "there is a great deal of misinformation out there about the casino gaming industry and what we as the government plan to implement here in Bermuda.
"We want to disseminate the facts and hear everyone's view on this issue," he added. "During the public education period, we will share the data we have collected which will include the potential economic benefits, potential social risks and how to mitigate against those risks and the potential for job creation for Bermudians."
Although legislation is expected to be passed this year, it may be some time until the integrated resorts are open for business as the appropriate partners will have to be chosen to help manage the casinos and equipment.
During an original referendum presentation in June 2013, Crockwell noted that Bermuda will be aiming for more of a high-end, elegant Monte Carlo-style model, than one that emulates Las Vegas or Atlantic City. The emphasis will be on old-school high-end table games over slot machines, and like many such locales with a relatively poor local population, licensing controls will be put in place to minimize the potential for locals to play in their own island's gaming houses.