Oklahoma Supreme Court Voids Two New Tribal Gaming Compacts
Posted on: July 21, 2020, 12:57h.
Last updated on: July 27, 2020, 10:58h.
The Oklahoma Supreme Court has ruled that Governor Kevin Stitt (R) had no legal authority to grant two Native American tribes new forms of gambling in compacts negotiated and signed this year.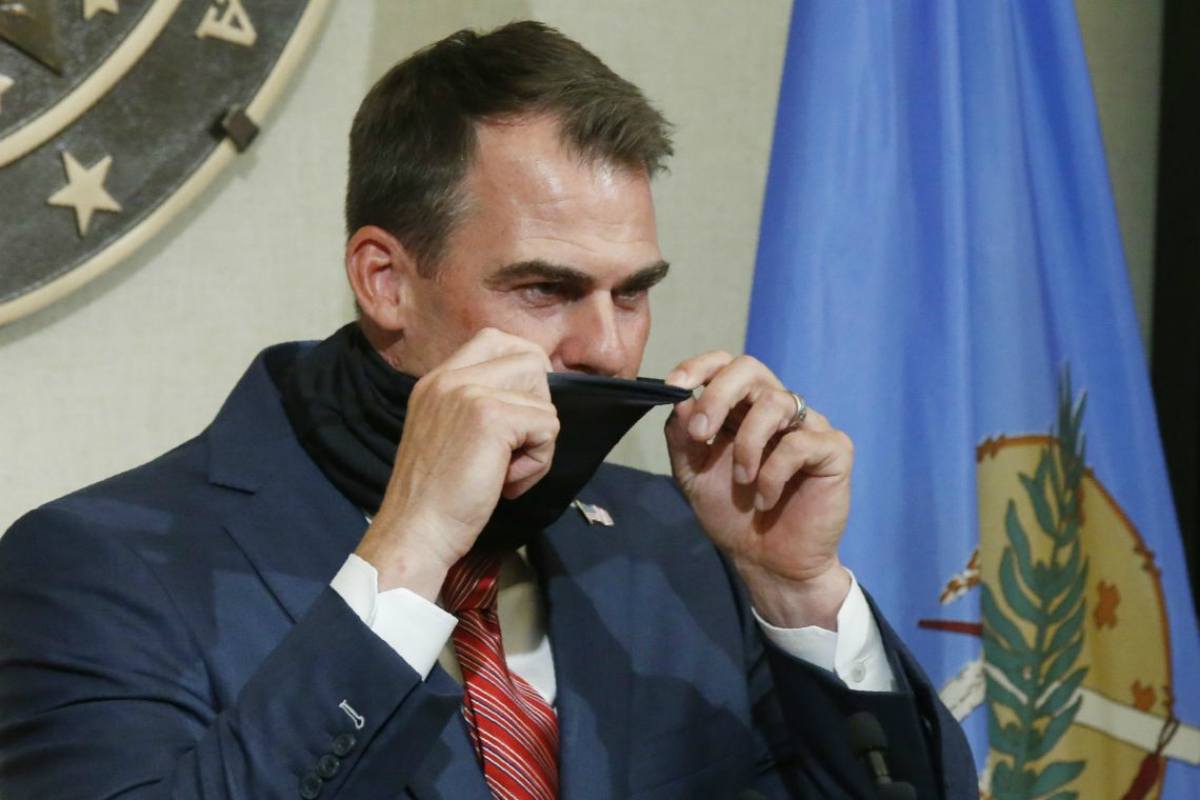 In April, Stitt announced his administration had reached new gaming compacts with the Otoe-Missouri Tribe and Comanche Nation. The 15-year contracts would have allowed the Native American communities to continue operating Class III gaming on their sovereign land and build new casinos, but share a higher percentage of their gaming revenue with the state and conduct sports betting.
Critics said the first-term Republican governor cannot expand gambling on his own accord. The Oklahoma Indian Gaming Association (OIGA), as well as Stitt's own state attorney general, opined the governor overstepped his legal authority.
In a 7-1 decision issued Tuesday, the high court agreed, stating the governor exceeded his authority by entering into the rival gaming company with the sovereign nations.
The tribal gaming compacts Governor Stitt entered into with the Comanche Nation and Otoe-Missouria Tribe are invalid under Oklahoma law," the court said.
"The State of Oklahoma is not and cannot be legally bound by those compacts until such time as the Legislature enacts laws to allow the specific Class III gaming at issue, and in turn, allowing the Governor to negotiate additional revenue."
A spokesperson for Stitt said the Governor's office is reviewing the court's decision. But since the US Department of the Interior gave "tacit approval" of the compacts, Stitt's attorney, Phillip Whaley, says they are now effectively federal compacts, and therefore no longer under the jurisdiction of the Oklahoma Supreme Court.
"The Oklahoma Supreme Court doesn't have jurisdiction to invalidate our compact when state and federal law dictates that our compact is legal," Otoe-Missouria Tribe Chairman John R. Shotton told Casino.org.
"We have said all along we do not plan to offer house-banked card and table games and event wagering until they are authorized by state law," Shotton continued. "Indeed, this condition was part of the compact, and it was unfortunately overlooked by the Court. We will continue to operate under the remaining terms of our compact pursuant to the severability clause of the compact, and we will refrain from operating any game that is not authorized under state law."
Major Win for Large Tribes
Federally recognized Native American tribes can conduct Class I and II gaming on their sovereign land without any sort of revenue-sharing arrangement with their home state. But the Indian Gaming Regulatory Act — passed in 1988 — requires tribes to enter into state gaming compacts to operate Class III gaming, including slots and table games.
Stitt contends the gaming compacts for the state's 35 federally recognized tribes that conduct Class III gaming expired on January 1, 2020, saying casinos owe money from their operations. But the state's three largest and most powerful tribes say their compacts automatically renewed for another 15-year run.
The Cherokee, Chickasaw, and Choctaw were first to file a lawsuit against Stitt's actions, and have since been joined by numerous other Oklahoma tribes.
"Today's decision confirms what the Tribes have been saying since Governor Stitt first launched his go-it-alone drive to rewrite our compacts. We believe firmly that the State-Tribal relationship works best when we each act within the roles we have under the law," said OIGA Chairman Matthew Morgan.
Controversial Compacts
The OIGA and tribes suing Stitt argue that, in addition to the Governor not having the authority to permit new forms of gambling like sports betting, the new compacts have no relevance because the two tribes' previous compacts automatically renewed.
Adding more controversy, Stitt announced gaming compacts this month with the Kialegee Tribal Town and United Keetoowah Band of Cherokee Indians. However, those compacts do not include sports betting and are for two Native American groups that have not previously operated Class III casinos.
Similar Guides On This Topic
Latest Casino Stocks:
Retrieving stocks data...
Retrieving stocks data...
Retrieving stocks data...
Retrieving stocks data...
Retrieving stocks data...