Ohio Casinos to Withhold Winnings for Overdue Child Support
Posted on: September 24, 2014, 07:00h.
Last updated on: January 12, 2023, 11:17h.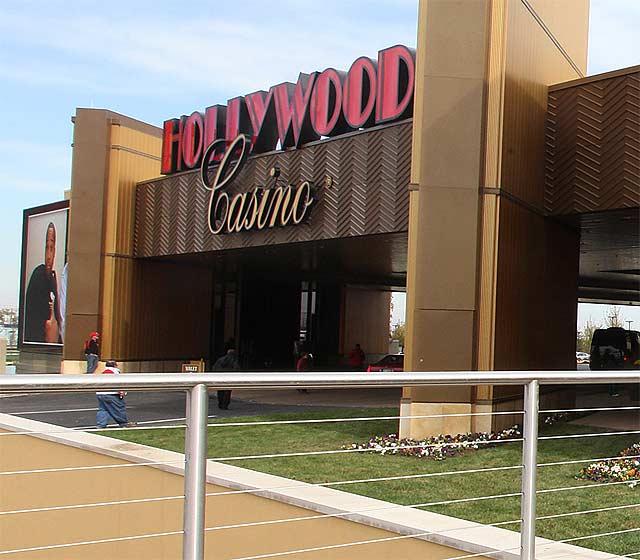 At Ohio casinos, gamblers who think they've just won a major jackpot could be in for a surprise, at least if they have outstanding child support payments. That's because a new program is now in place to ensure that debtors who owe money for the well-being of their children won't be able to collect their gambling winnings without paying back what they owe first.
The new "intercept program" is now moving forward at all four casinos in Ohio. The properties have agreed to work with the Ohio Department of Job and Family Services to identify gamblers who owe back child support, adding those background checks to ones already taking place against a database of debtors.
Lottery, Racetracks Also Recover Funds
These checks are also made by the Ohio Lottery, which runs the state's seven racetrack casinos. At the casinos, database checks will be triggered by wins of $1,200 or more on slot machines, $5,000 or more on table games, and $600 or more on some high-stakes games. At the racetracks, any prize of $600 or more will be checked against owed child-support payments, while wins of $5,000 or more trigger checks against back taxes and student loans.
"We sweep for all state debts," said Ohio Lottery spokesperson Danielle Frizzi-Babb. "If you owe any money, if you have back taxes, it will show up when they run this report and that money is taken out of your prize."
Intercept Program Successful for State
Those sweeps have made a lot of money, as the Ohio Lottery has recovered $8.4 million since joining the Attorney General's program in 2003. They had been screening for child-support payments on their own since 2001. While casinos may take part in a wider recovery program in the future, for now they're only checking for owed child support.
"It's hard to argue if you owe child support and you happen to go to the casino and hit it big," said State Representative Ross McGregor (R-Springfield), who was one of 16 sponsors of the bill that required casinos to make such checks. "You have obligations that you need to take care of."
Throughout the state of Ohio, 59 clients use the intercept program that has been set up by the Attorney General's office. Those include cities, courts, and probation programs, all of which can now recover money from winning gamblers. The state also benefits, as the Attorney General recovers about 10 percent of all money that is recovered this way.
Some players, however, have had bad experiences with the intercept program. Stephen Moore told the Dayton Daily News that he was shocked to lose a $5,000 jackpot he had won at Hollywood Gaming at Dayton Raceway in August. While the form he was required to fill out only asked about child support, he was later told he wouldn't get his money because of other debts that were found.
"It wasn't a question if I owed a student loan or state tax; I knew I owed that stuff," Moore told the newspaper. "If I knew they were going to run that database I never would've been playing a $25 slot machine."
But state officials say that the program worked as intended in Moore's case. Dan Tierney, a spokesperson for Ohio Attorney General Mike DeWine, said that in the long run, intercepts such as these might even help the gamblers affected.
"It's probably a good thing that somebody was able to pay their debt without having it come out of their regular income," Tierney said.