New Jersey Supreme Court Hears Ocean Casino Appeal for COVID-19 Insurance Relief
Posted on: September 28, 2023, 09:52h.
Last updated on: September 28, 2023, 01:22h.
The New Jersey Supreme Court this week heard arguments from attorneys representing Ocean Casino Resort. The discussion was on why the Atlantic City business should be entitled to insurance coverage stemming from the COVID-19 pandemic.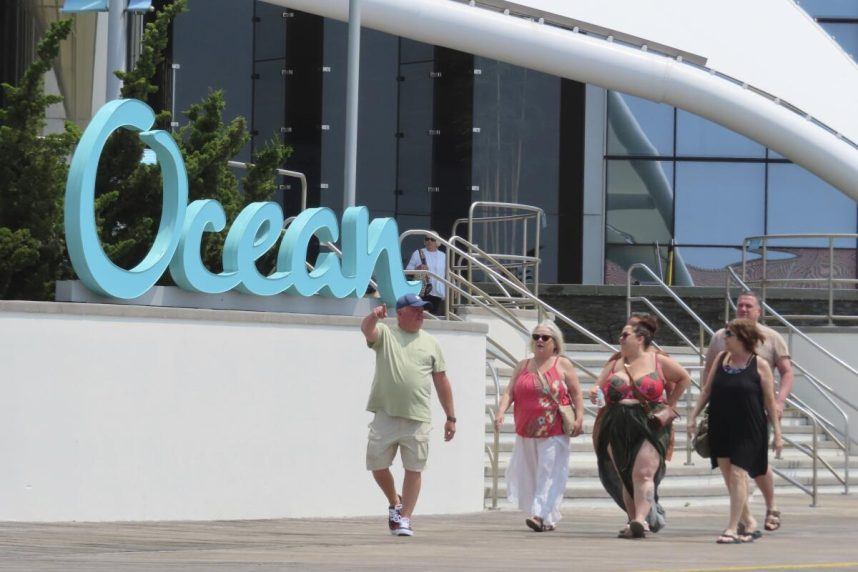 Ocean Casino, doing business as "AC Ocean Walk, LLC," held property insurance policies to cover losses in the event of the resort's operations being interrupted. But the three insurers of those policies, AIG Specialty Insurance, American Guarantee & Liability Insurance Co., and Interstate Fire & Casualty Co., have refused to pay out on the combined $50 million in coverages on claims that Ocean Casino didn't suffer any physical damage as a result of the coronavirus.
The insurers allege in the ongoing litigation that their policies only cover business interruptions caused by "direct physical loss or damage." Most business interruption policies include virus exclusions, meaning a health-related event doesn't warrant a property insurance claim. Property insurance policies typically require the insured to demonstrate physical damage.
Ocean Casino Resort is jointly owned and operated by Luxor Capital, a New York hedge fund, and Ilitch Holdings, the parent company of Little Caesars Pizza and Detroit's MotorCity Casino Hotel. Ilitch Holdings, founded by the late Mike Ilitch, additionally controls MLB's Detroit Tigers and the NHL's Detroit Red Wings.
Long Shot Lawsuit
State supreme courts across the country have repeatedly sided with the insurance companies in lawsuits brought by their ensured entities seeking COVID-19 relief. The crux of the matter comes down to determining if COVID-19 physically damaged a brick-and-mortar business.
So far, the vast majority of the lawsuits have either been dismissed or gone in favor of the insurance firms. Penn Law's "Covid Coverage Litigation Tracker" reports that only 15 lawsuits brought against insurance companies for not paying out on business interruption policies among the 896 cases filed have gone in the policyholder's favor.
One of those victories was the Snoqualmie Indian Tribe, which in September 2021 successfully won its lawsuit to collect insurance money for losses incurred by COVID-19 at its Snoqualmie Casino in Washington.
Washington State Superior Court Judge Catherine Shaffer ruled that since the phrase "all risks of physical loss or damage" was included in the tribal casino's insurance policies, "a reasonable interpretation of the phrase is that the tribe was deprived of the ability to physically use or operate its properties because of the COVID-19-related closures."
Ocean attorneys alleged this week before New Jersey's highest court that their policies define "Covered Cause of Loss" as "all risks of direct physical loss of or damage from any cause unless excluded." The casino's legal team also said the policies covered "Time Element" losses, or "the loss of business income resulting from the suspension of business activities."
No Ruling Yet
Attorneys for the insurance carriers said Ocean Casino didn't suffer direct physical damage and failed to relay how the resort repaired or physically removed the virus from its property. Interstate Fire & Casualty Co.'s counsel argued that its policy included a "Pollution Contamination Exclusion" that explicitly states that coverage will not be awarded for the "release, migration, discharge, escape, or dispersal of Contaminants."
Ocean's lawsuit was initially dismissed by a state appellate court. But after its appeal, the New Jersey Supreme Court agreed to take up the case. The court adjourned after hearing arguments this week. There's no word as to when a decision might be handed down.
Ocean did receive $850K from the three insurers for separate coverage for "Interruption by Communicable Disease."