Obama Warning to UK Lengthens Odds on Brexit
Posted on: April 26, 2016, 04:32h.
Last updated on: June 22, 2016, 04:42h.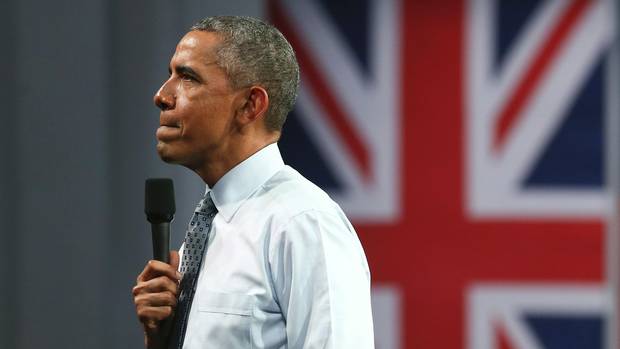 President Obama's declaration that the UK would be "in the back of the queue" for a trade deal with the United States should it choose to leave the EU appears to have had a dramatic effect on the betting markets.
The UK is set for a referendum on the question of whether to stick around in Europe, or go it alone and "Brexit," on June 23. And it seems the "Leave" campaign's argument that the UK doesn't need to be part of a special European trade agreement in order to prosper has been dealt a major blow by the president's comments.
The bookies, who have a knack of predicting these things, have had the "Remain" campaign as credible favorites all of the way. President Obama's surprisingly forthright remark despite his few remaining months in office and the upcoming election for the next president of the United States has added an extra 10 percent to the odds that Britain will remain in the EU.
Polls Apart
The latest polls claim the voting is neck and neck, indicating that Britain's future hangs in the balance, and could be hugely dependent on the 1 in 5 voters who claim they are undecided. But polls are unreliable, and the generally more truthful bookies say the odds are far from 50/50, but more like 70/30 in favor of "Remain."
"'Remain' was already a strong favorite before Barack Obama's visit, but his comments sparked another wave of trading over the weekend with 'Remain' now backed into 1/3," James Midmer, a spokesman for Betfair told Reuters this week, adding that the "Remain" vote was now higher than it had been since September 2015. 
So what do bookmakers have that pollsters don't when it comes to predicting the outcome of political events? Well, a bigger sample size, for one, and according to Betfair the Brexit vote might even offer the largest sample size of betting on any political event ever.
"The market could eclipse Betfair's record for traded volume for a single political market; £3.5 million ($5 million) has been matched in the last week alone," said Midmer.
People Bet How They Vote
Betting markets also tend to be more truthful, simply because bettors tend to me more truthful than respondents to surveys. They put their money where their mouths are and usually bet on outcomes they would like to see happen. In short, they bet how they vote.
Poll respondents lie for a number of reasons. Maybe they are reluctant to admit to pollsters that they haven't bothered to register to vote, for example, or perhaps they are just plain embarrassed of the party or politician they actually support.
And all this means that the smart money is on the UK staying in Europe come June 23.