A's Vegas Move Seen Lifting Local Casinos More Than Strip Rivals
Posted on: April 21, 2023, 11:46h.
Last updated on: April 24, 2023, 10:33h.
The Oakland Athletics are on their way to Las Vegas, and that move will likely benefit local casino operators more than Strip counterparts.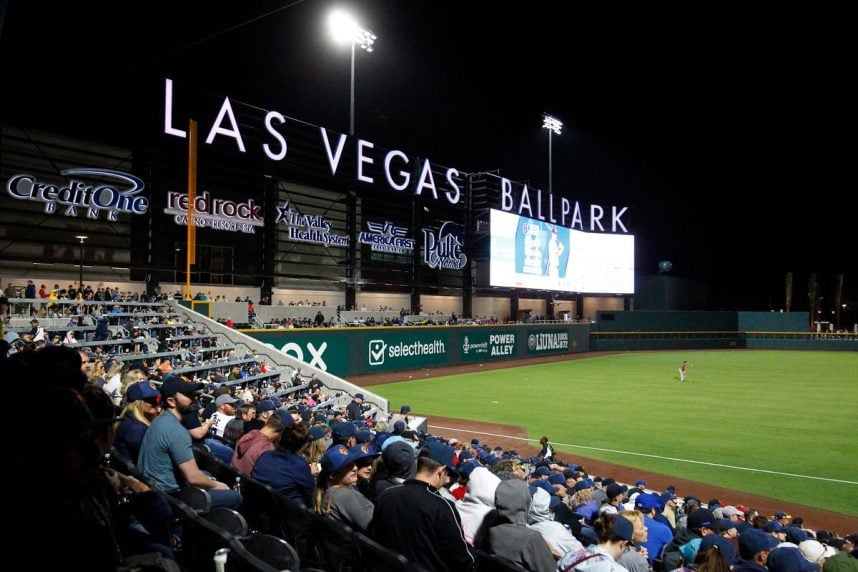 That's the thesis of CBRE analyst John DeCree, who in a new report to clients, highlights Red Rock Resorts (NASDAQ: RRR) as the big winner in the A's decision to relocate to Sin City. Using baseball vernacular, the analyst said the A's coming to Las Vegas is a "triple" for Red Rock and just a "single" for Strip casino hotels.
The $1.5 billion stadium the A's will eventually call home will be located on 49 acres of land owned by Red Rock, including property previously occupied by the Wild Wild West Gambling Hall & Hotel, which the operator shuttered last September and later demolished. The sale price of that land wasn't disclosed, but some analysts estimate it was somewhere between $100 million and $150 million.
In addition to benefiting from the overall economic development, RRR is cashing in on the sale of 49-acres of high value land while also retaining 43 acres at the site for future development or sale, which should benefit from price appreciation given the development of the A's stadium," wrote DeCree. "While RRR's plans with the remaining acreage is unclear, it's certainly a unique value creation event for the company."
The A's have an option to buy another eight acres from Red Rock.
A's Move Big for Las Vegas, but Not Raiders Big
The A's $1.5 billion stadium is expected to seat up to 35K people and, by some estimates, could lure another 400K visitors to Las Vegas annually. Some Sin City experts believe that the forecast is rich and doubt the baseball venue will be the tourism creator that Allegiant Stadium and the Raiders are.
"The presence of another major stadium and professional sports team in close proximity to the Strip will certainly help draw additional tourists and fill rooms, though we suspect the magnitude of impact would be less than that of the Raiders and Allegiant Stadium," DeCree added. "Initial estimates indicate about 70% of the A's attendance would be locals."
In the future, Strip operators could benefit from the presence of Major League Baseball (MLB) in Sin City by way of one-off events, such as the All-Star Game. DeCree also mentioned there's chatter about building a pedestrian bridge to connect the baseball park to T-Mobile Arena and Park MGM area.
Construction on the new ballpark is slated to commence next year, with the expectation of it being ready for the 2027 MLB season.
A's Move, Population Growth
The A's Las Vegas relocation, coupled with the area's diversifying economy and rapid population increase, are catalysts for local casino operators, including Boyd Gaming (NYSE: BYD), Golden Entertainment (NASDAQ: GDEN), and Red Rock, according to DeCree.
Las Vegas remains one of the fastest growing (metropolitan areas) in the country and continues to rapidly diversify its economy," observed the analyst. "Another major professional sports team adds to our long-term thesis for continued population growth and economic development … which is a benefit to all local casino operators."
Red Rock is planning to double its Las Vegas Valley footprint by 2030.