Red Rock Sitting on Treasure Trove of Stadium Land, Says Analyst
Posted on: May 5, 2023, 11:48h.
Last updated on: May 5, 2023, 05:22h.
Red Rock Resorts (NASDAQ: RRR) delivered first-quarter results on Thursday. But the company was mostly mum about a potential land sale to Major League Baseball's Oakland Athletics. Analysts believe the casino operator can wring significant rewards from such a transaction.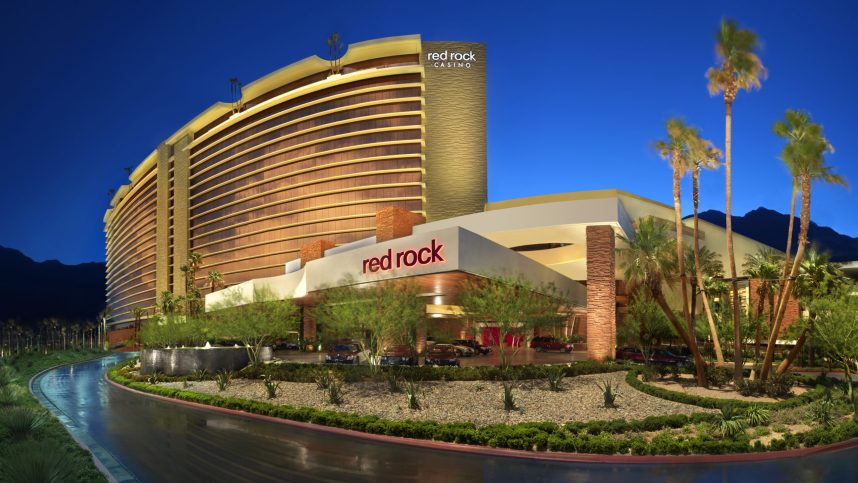 Less than three weeks ago, it was revealed the A's are moving to Las Vegas and plan to build a $1.5 billion ballpark near Tropicana Boulevard and Interstate 15. That land is owned by Red Rock. The operator previously wanted to use a portion of the 96 acres for its Viva casino complex, but the global financial crisis damned that effort. The A's have an agreement with Red Rock under which the team will buy 48.6 of those acres, with an option to acquire eight more in the future.
Due to confidentiality, the purchase price of this transaction has not been disclosed, but the anticipated closing of the sales anticipated to occur in the fourth quarter later this year. As a reminder, the entire Viva site consists of 96 acres," said Red Rock CFO Stephen Cootey on a conference call with analysts. "So if the A's transaction closes and they exercise their 8-acre option, we still retain 39.3 acres for future monetization as we continue to execute on our strategy of repositioning our land portfolio for future growth."
Twenty of those acres were previously occupied by Red Rock's Wild Wild West Gambling Hall & Hotel, which the operator shuttered last September and later demolished.
Red Rock Primary Beneficiary of A's Move
While it's expected that all Las Vegas casino operators will benefit from adding Major League Baseball to Sin City, the consensus is building among analysts that gaming properties catering to locals will be the biggest winners, with Red Rock a clear leader of that group.
The land is an obvious foundation for that thesis, and while Red Rock isn't yet telling analysts and investors how much it's getting for the property it's selling to the A's, it will surely be an impressive sum.
"Even if they don't build a casino, we believe the company's remaining ~40 acres that would sit next to the ballpark complex would become extremely valuable if they wanted to eventually sell those acres," wrote Stifel analyst Steven Wieczynski in a note to clients. "We estimate that land sold around the Raiders' new stadium was valued in the $5M-$6M range, and believe RRR's untapped acreage around the prospective A's ballpark could go for more than that."
Even when working on a hypothetical scenario that Las Vegas commercial real estate hasn't appreciated over the past several years, Red Rock would gross $288 million by selling 48 acres to the A's at $6 million an acre. Throw in the eight acres the A's have the option to buy, and the potential sales price at $6 million balloons to $336 million, or a significant percentage of Red Rock's market capitalization of $4.76 billion.
Land Sale Cash Added Perk for Red Rock
As Wieczynski pointed out, Red Rock already has one of the cleaner balance sheets among regional casino operators, indicating it doesn't necessarily need the capital from the land sale. It's merely icing on the cake.
We think this story becomes more attractive by the day and while we model flattish margins moving forward, if we are wrong, shares are massively undervalued at current levels," concluded the analyst.
He rates the stock "hold" with a $54 price target.