North Korean Online Gambling Operator Reportedly Kim Jong-nam Assassin
Posted on: February 22, 2017, 04:00h.
Last updated on: February 22, 2017, 02:29h.
North Korean online gambling operator Ri Jong-chol is currently in custody for his alleged participation in the murder of Kim Jong-nam, the oldest son of former Supreme Leader Kim Jong Il and brother of current dictator Kim Jong Un.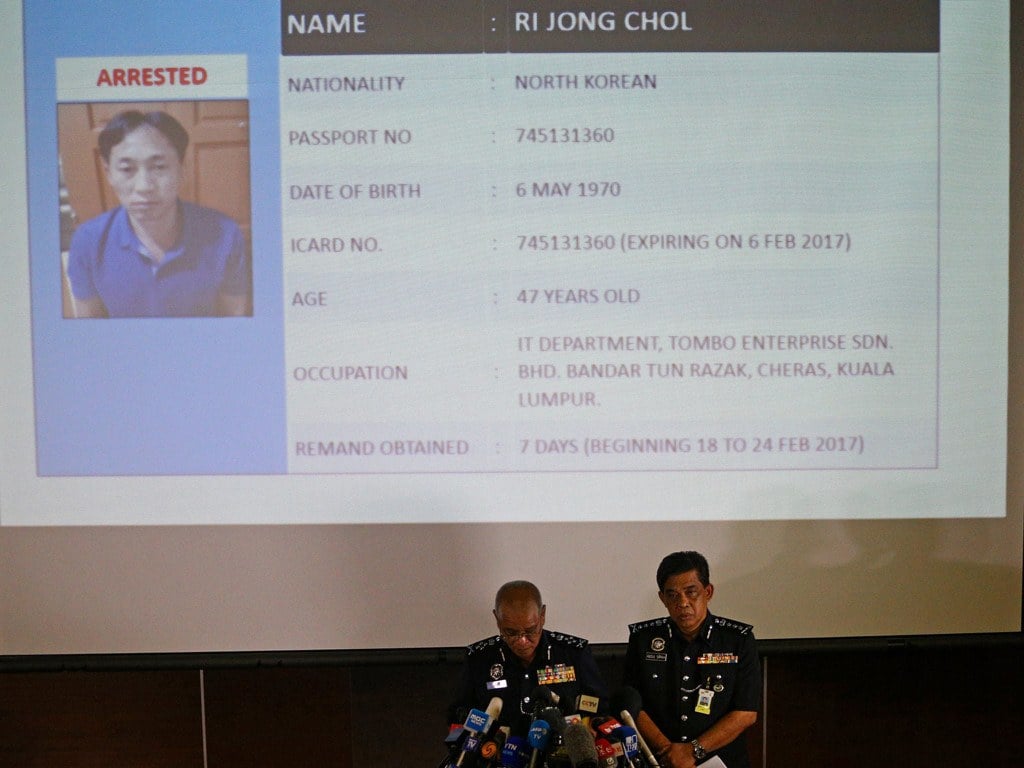 Jong-chol has been identified as one of the assassins who played a role in the events that took place at the Kuala Lumpur International Airport in Malaysia on February 13. He is one of numerous persons who have been detained by Malaysian authorities, and new information on his personal and business interests are coming to light.
According to the Korea Joongang Daily, a South Korean daily newspaper, Jong-chol ran online gambling platforms for the North Korean regime. He also facilitated pornographic websites at the direction of Jong Un's Workers' Party of Korea.
Gambling is explicitly illegal for North Koreans, but the dictator has no qualms profiting off other countries accessing its state-sponsored internet casinos. The same holds true for pornography, as both markets deliver substantial revenues from patrons residing in international Asian countries.
An information technology expert, in exchange for his services, Jong-chol was reportedly allowed to travel to Malaysia for an unspecified period. Per media reports, the computer specialist was currently working with a small herbal supplement company while overseas.
Contract Worker
North Koreans are barred from leaving the country without state permission. Thousands risk their lives each year attempting to flee Jong Un's control. Even moving within the country is largely barred, and access to Pyongyang, the capital city where the vast majority of the nation's resources are located, is restricted to non-city residents.
It appears Jong-chol was permitted to leave due to his strong contributions to the command. However, it's unclear how a computer expert and North Korean online gambling operator became allegedly involved in the plot to kill the supreme leader's brother.
Malaysian authorities have arrested two women seen in surveillance video approaching Jong-nam and covering his face with a piece of cloth suspected to contain a powerful poison. The unknown substance caused him to become dizzy, and he later died on the way to the hospital.
It's not known what role Jong-chol might have played in the assassination.
No Love Lost
Kim Jong-nam's murder took place the day before Valentine's Day was celebrated in the United States, but the North Korean leader certainly doesn't have a broken heart over his brother's death.
In fact, the regime is calling for the release of the two women, and Jong-chol. South Korea labeled the event an "act of terrorism," while its northern neighbor called the two women "innocent females."
Though media reports are describing Jong-chol as an IT expert, he's more likely a trained hacker. Cyber security is severely lacking in many Asian countries, and North Korea reportedly invests heavily in training workers to find ways to steal money from international companies and banking institutions.
The Korea Institute of Liberal Democracy estimates that North Korea collects $860 million in ill-gotten money each year. Online gambling plays a major role in that haul.
Similar Guides On This Topic