North Korea Online Gambling Enterprises Gross Over $800 Million Despite Country's Strict Anti-Gambling Laws
Posted on: July 8, 2016, 10:01h.
Last updated on: October 12, 2016, 08:42h.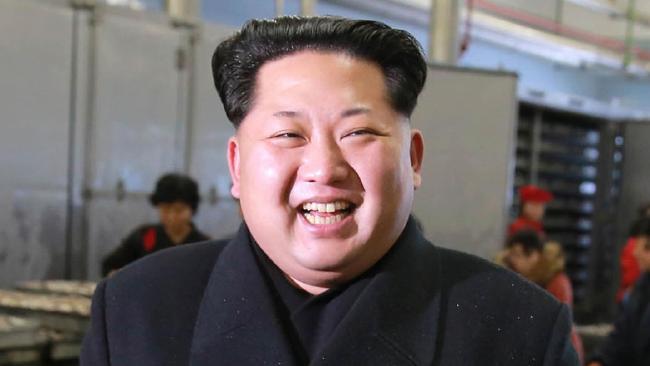 Accessing North Korea online gambling websites from within the borders of the totalitarian dictatorship state is an offense punishable by death. But that isn't stopping leader Kim Jong-un's government in Pyongyang from capitalizing off the illegal market.
According to Korea Institute of Liberal Democracy Director Yu Dong-yeol, North Korea is operating numerous Internet gambling websites that are catering to foreign nationals. The Liberal Democracy's mission is to promote freedom in North Korea.
Speaking at a defense security conference this week in Seoul, Dong-yeol revealed that the North Koreans have made over $860 million running online gaming websites and developing and selling software to international offshore casino companies.
"North Korea's Reconnaissance General Bureau and departments relevant to IT operations run the sites," Dong-yeol was quoted as saying.
South Korean Defense Security Command Chief Cho Hyun-chun added that North Korea now has some 6,800 hackers working to infiltrate foreign systems.
Hyun-chun said the cyber attacks being carried out from North Korea against its southern neighbor are "becoming more bold." The defense official said it's evident North Korea is ramping up its online capabilities in an effort to steal money for Jong-un's regime.
Do as I Say, Not as I do
The state-controlled North Korean media would like you to believe its supreme leader is a divine blessing from god. The more widely held opinion is that Kim Jong-un is first and foremost a ruthless dictator.
Three years ago, Jong-un ordered his own uncle be put to death.
The charges against Jang Sung-taek consisted of womanizing and gambling. Reports also surfaced that Sung-taek was organizing a coalition against his nephew.
"Jang was a very iconic figure in North Korea, particularly with economic reform and innovation," Peking University Professor Zhu Feng told The New York Times in 2013. "This is a very ominous signal."
While gambling is permitted for visitors who enter the country on business, residents are strictly barred.
Several downtown Pyongyang hotels offer casinos to guests. The casinos cater to internationals by commonly offering slots, blackjack, and roulette.
However, the smart money might be on avoiding the casino altogether.
North Korean citizens suspected of gambling are subject to death, and their immediate families also face punishment.
Ironic wouldn't be the right word to describe Jong-un's practices of profiting off gambling while keeping his people from participating. Hypocrisy would be more appropriate.
Behind Bangladesh Heist?
In addition to reaping in over $800 million through online gambling, there are also reports that North Korea played a role in the successful $81 million heist at the Federal Reserve Bank of New York. As Casino.org reported earlier this year, the Bangladesh account appeared to schedule 30 withdrawal transactions totaling $851 million.
A spelling error canceled the activity, but not after $81 million disappeared. It was later revealed that the account was hacked.
Symantec Corporation, an antivirus company located in the US, revealed in May that pieces of the withdrawal code resembled characteristics used by North Korean hackers. Perhaps even more dangerous, last month North Korea allegedly stole F-15 fighter jet wing designs through a hack.