Norfolk Casino Developers Seek Approval for $500M HeadWaters Resort
Posted on: July 11, 2023, 09:14h.
Last updated on: July 11, 2023, 12:52h.
The developers behind the Norfolk casino project called HeadWaters petitioned the city's Architectural Review Board on Monday evening for approval of the $500 million undertaking.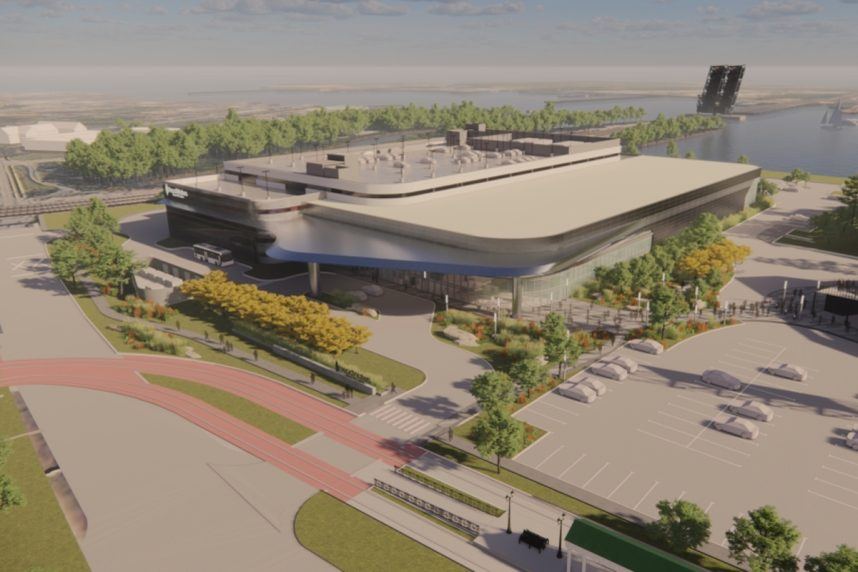 The Pamunkey Indian Tribe, one of seven tribal nations with federal recognition in Virginia, partnered with Norfolk officials in 2020 after the city was designated as a qualifying commercial casino host location.
Virginia's 2020 gaming bill allowed cities meeting a slew of economic hardships to consider authorizing a casino development through a local referendum. One criterion was a city experiencing a population decrease of at least 20% between 1990 to 2016.
The Pamunkeys are a small tribe consisting of less than 100 tribal members. The sovereign nation is located about 60 miles northwest of Norfolk in King William County along the Pamunkey River. Since the tribe has no experience developing or operating a casino, the Pamunkeys brought on billionaire tribal gaming veteran Jon Yarbrough as an investor and advisor.
Project Pitch
The Norfolk Architectural Review Board considered the Pamunkey proposal during its meeting on Monday night. Developers told the city agency that HeadWaters would be built in two phases.
The first phase would consist of a 90,000-square-foot complex with a roughly 45,000-square-foot casino, a 5,000-square-foot lobby, 4,500-square-foot sports bar, and a parking structure with 1,200 spaces. The budget for the first phase is approximately $100 million.
Phase two would include the resort and its amenities. Along with a 300-room hotel overlooking the Elizabeth River, the second phase would feature several restaurants, a spa, a rooftop pool, an entertainment space, and an events center.
Norfolk's Architectural Review Board reviews new construction projects located inside the city's local historic districts. Since HeadWaters is targeting vacant land adjacent to the Harbor Park minor league baseball stadium — which is inside a historic district on the riverfront — the Architectural Review Board must first approve the casino resort plan by issuing the developers a Certificate of Appropriateness (COA).
Architectural Review Board members did raise some concerns Monday evening, though nothing to likely result in a negative vote for the developers when the agency meets in two weeks to vote on the project. Board comments include recommendations that more landscaping be included in the pedestrian walkway along the riverfront.
Once the COA is in hand, the project will move to the Norfolk Planning Commission for final approval. HeadWaters officials say construction of the first phase is expected to take a little more than a year. The casino is to include 1,000 gaming positions, inclusive of slots and table game seats. The facility will also include a sportsbook.
Mysterious Partnership
It remains unclear why the Norfolk City Council seemed to give preference to the Pamunkeys over other potential gaming developers through a competitive bidding process. The tribe claims to have ancestral ties to the Norfolk region, but the project is a commercial endeavor, not a tribal casino.
One theory is that the Pamunkeys could have pursued a tribal casino in Norfolk that might have caused market saturation concerns should the city have gone with another gaming developer.
The federal Indian Gaming Regulatory Act allows federally recognized tribes to operate Class I and II gaming on sovereign lands. Though those classes don't include Las Vegas-style slots and house-banked table games like blackjack and roulette, Yarbrough made his fortune by developing electronic tribal gaming machines that look, sound, and seemingly operate similarly to traditional slots, but are bingo-based.
Class I and II gaming consists of bingo and non-banked card games like poker.