No Biden Betting Bump Following Sen. Kamala Harris VP Pick
Posted on: August 12, 2020, 09:22h.
Last updated on: August 12, 2020, 10:10h.
Presumptive Democratic Party nominee Joe Biden did not get a 2020 boost in the presidential betting markets following his choosing of California Sen. Kamala Harris (D) to be his running mate.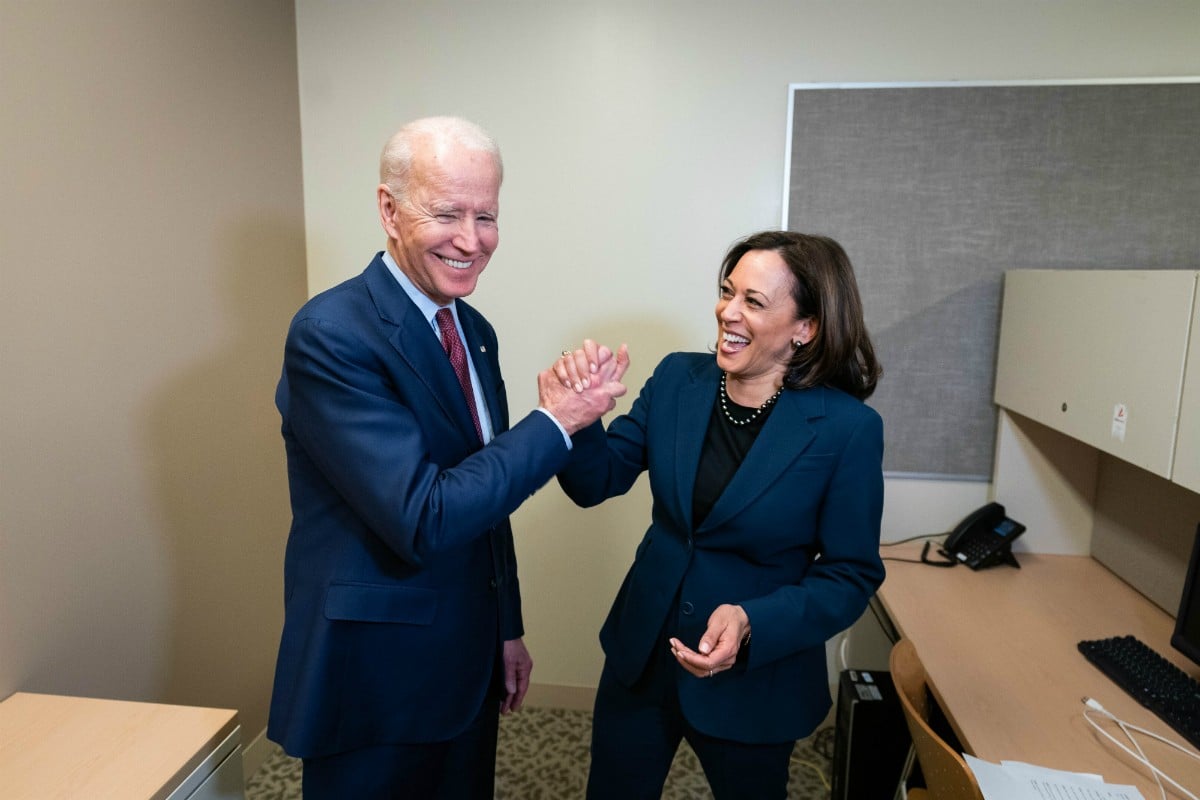 Biden made it official on Tuesday, the 77-year-old picking the first-term senator to be his right-hand woman. The pick, political insiders say, is more important than usual, as Biden would be 78-years-old upon taking office. That would make him the oldest person to assume the presidency by eight years. President Donald Trump holds that record, as he was 70 years, 220 days old when he was inaugurated.
"I need someone working alongside me who is smart, tough, and ready to lead. Kamala is that person," Biden said in an email to his supporters. Political bettors weren't convinced picking the 55-year-old Harris improves Biden's chances of evicting Trump from the White House.
On the political betting exchange PredictIt, Biden's 2020 shares are trading at 60 cents — the same price they were trading prior to the Harris announcement. Trump is a distant second at 43 cents, a price also unchanged.
While bettors didn't celebrate Biden's VP selection, Trump did.
"Kamala Harris started strong in the Democrat primaries, and finished weak, ultimately fleeing the race with almost zero support. That's the kind of opponent everyone dreams of!" Trump tweeted.
Odds Unchanged
While the PredictIt 2020 market wasn't sold that Harris brings much enthusiasm to the Biden campaign, overseas oddsmakers believe she does slightly help his chances of becoming the 46th commander-in-chief.
The betting average of UK bookmakers is now a 20.7-point advantage in favor of Biden. Prior to the Harris reveal, Biden held a 19.6-point lead.
Biden's choosing of Harris is likely part of an effort to turn out the black vote. Harris is the first African American and Asian American to be chosen as the running mate of a major party's presidential candidate. Harris is the daughter of Jamaican and Indian immigrants.
I need someone who understands the pain that so many people in our nation are suffering. Whether they've lost their job, their business, a loved one to this virus," Biden stated.
"This president [Trump] says he doesn't want to be distracted by it. He doesn't understand that taking care of the people of this nation — all the people — isn't a distraction; it's the job. Kamala understands that," Biden added.
Harris Win for Backers
Harris had long been the betting favorite on PredictIt for Biden's VP. But a last-minute rush of money on Susan Rice, the former United States ambassador to the UN and US national security advisor, handsomely rewarded those who stayed with the California senator.
Less than a day ago, Harris' shares of being named the Democratic Party's VP choice were trading at just 39 cents. They will be redeemed for $1 each. PredictIt allows bettors to buy up to $850 worth of shares in each market.
In a social media post with himself and his running mate, Biden said, "Let's go win this."