NFL Will Allow Limited Sportsbook Ads During Broadcasts
Posted on: August 13, 2021, 08:57h.
Last updated on: August 13, 2021, 12:11h.
The NFL will allow a limited number of sports betting advertisements this season during television broadcasts.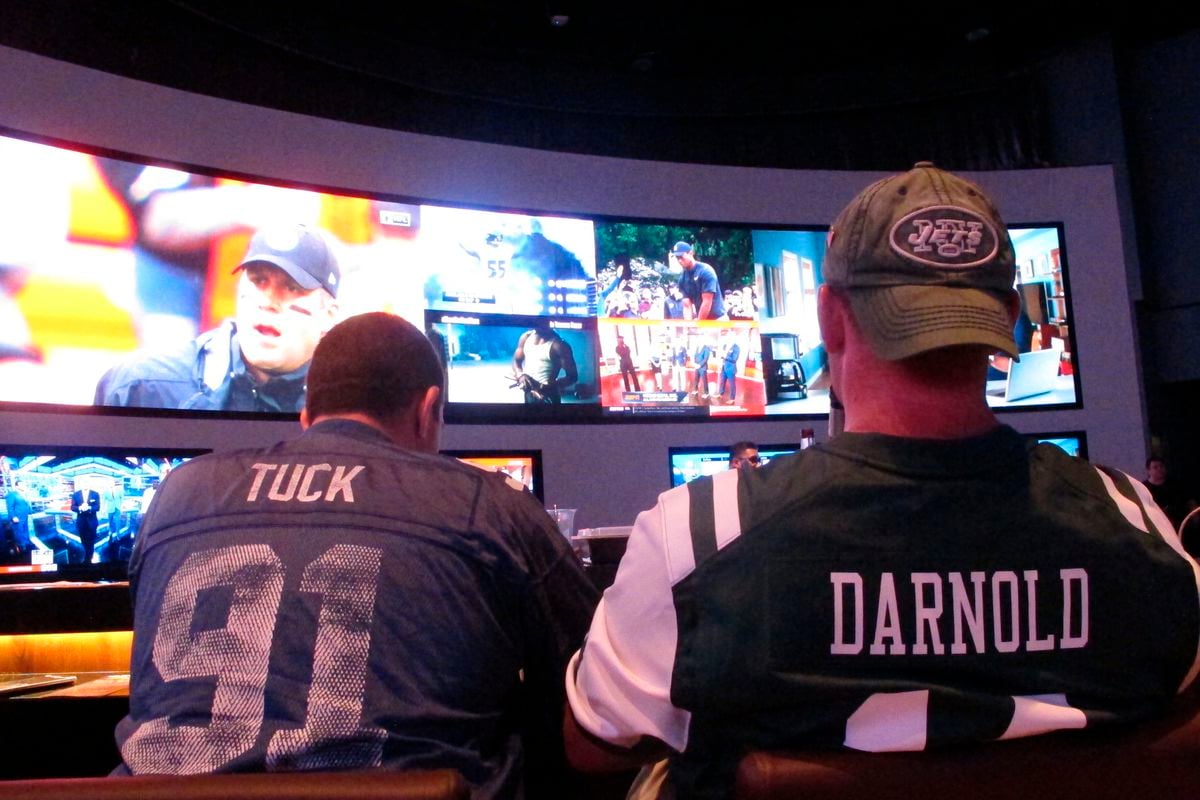 The move comes just four years after the NFL fought vigorously against efforts to punt the longstanding federal ban on sports betting. That limited such wagering everywhere but Nevada. Now, the professional football league says its television broadcast networks can take some advertising money from sportsbooks.
The NFL's three official sports betting partners — Caesars Sportsbook, DraftKings, and FanDuel — qualify to advertise during nationally televised games. Four other sportsbook operators that have gained authorized status from the league — BetMGM, PointsBet, Fox Bet, and WynnBet — also qualify to run commercials.
"We were focused on how we can include sports betting ads in a thoughtful way with sports betting going national now, with over half the population having access to sports betting," NFL Chief Strategy Officer Chris Halpin told the Sports Business Journal. "How do we include it in a way to serve those fans and those partners, while also not overwhelming the game broadcasts?"
The NFL believes it's found that happy medium.
Limited Availability
While the NFL has not yet released an official statement, reports from around the league and gaming industry suggest that as many as six television commercial spots will be available for sportsbooks during each game. The NFL's four broadcast partners — NBC, CBS, FOX, and ESPN — will be free to field offers for what will likely be coveted ad slots.
NFL game breaks are flooded with alcohol marketing, prompting one NFL insider to question why the league is limiting how many sports betting commercials viewers see during a game.
The game broadcasts have been overwhelmed with beer and ED [erectile dysfunction] commercials for years. Frankly, the fans don't care whether the commercials are about betting, beer, or boners," opined Mike Florio of NBC Sports.
"This clunky effort to pretend to hold gambling interest at arm's length is bizarre, frankly, now that the NFL has multiple direct relationships with sportsbooks," Florio added.
Money Talks
The NFL led the legal opposition to New Jersey's efforts to overturn PASPA, the Professional and Amateur Sports Protection Act that prevented states from legalizing full-scale sports betting. The Supreme Court in May of 2018 said the federal law was in direct violation of the US Constitution and therefore repealed the statute.
No sport attracts more betting interest in the US than the NFL. Much of the action occurred through unregulated channels prior to the SCOTUS May 2018 decision. Now, sports bettors can place a legal wager in more than 20 states.
The NFL, recognizing that legal sports betting can grow interested and therefore increase fan attendance and television ratings, has done a 180 on its sports betting stance. Along with the league's three official sports betting partners, the NFL has allowed teams and stadiums to reach marketing pacts with such betting firms, and go so far as to allow in-stadium sports betting.