New York Art Dealer Helly Nahmad Sentenced for Role in Gambling Ring
Posted on: May 8, 2014, 05:30h.
Last updated on: May 5, 2014, 07:15h.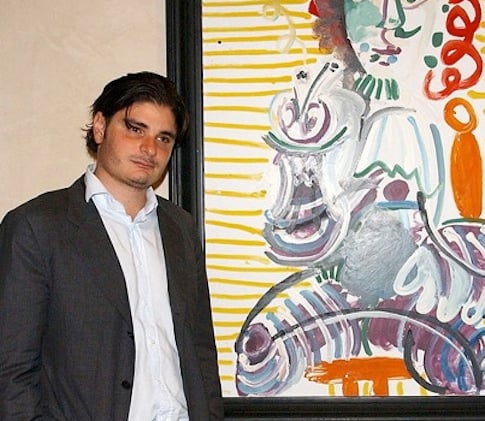 Once upon a time, well-known New York City art dealer Hillel "Helly" Nahmad offered gambling services to celebrities and other ultra-rich clients around the world. Now, he'll be spending a little over a year in prison for his leading role in one of the largest illegal gambling rings across the globe.
Nahmad was sentenced to one year and one day in federal prison on last week for operating an illegal gambling ring that worked with athletes, Wall Street executives and Hollywood celebrities. Nahmad pleaded guilty to the charges as part of a deal in which he admitted to running and financing the operation, as well as receiving a large share of the ring's profits.
But despite that deal, Nahmad will still have to face prison time. He had hoped that his proposal to pay $100,000 per year into a program to teach art to underprivileged children would be accepted, but that was soundly rejected by U.S. District Judge Jesse Furman.
"There is only one way for Mr. Nahmad to understand his actions have consequences," Furman said, "and that is to send him to prison."
Judge Questions Nahmad's Remorse
Judge Furman pointed out that Nahmad's request might have been taken more seriously had he shown some intent to reform himself over the past year.
"Doing good works before sentencing is as low-hanging fruit as it comes, and he didn't pick it," Furman said. "It kind of baffles me, to be completely honest."
In addition to his jail time, Nahmad will have to pay a $30,000 fine, complete 300 hours of community service, and live under supervised release for three years. That's in addition to the $6.4 million he'd already agreed to forfeit as a part of his plea deal – one that also saw him give up all rights to "Carnaval a Nice, 1937," a Raoul Dufy painting worth hundreds of thousands of dollars.
Nahmad's lawyers had argued that he was raised "in a culture where gambling was legal and gambling with high stakes was not only done but…was normal." They pointed out that he had been gambling since a young age, placing bets on Knicks games since he was 14 and having been thrown out of a Monaco casino at 15.
Nahmad, now 35, is the son of billionaire art dealer David Nahmad. The Nahmad family is reportedly worth approximately $3 billion.
"My family is a private family and I brought dishonor to it," Nahmad told Judge Furman. "I will never forgive myself for what I have done."
Ring Had Ties to Russian Crime Syndicates
Nahmad was one of 34 individual arrested last April when authorities finally broke up the ring. Others charged included several people who were reportedly connected to Russian organized crime, including Alimzhan Tokhtakhounov, who was said to lead the entire operation from overseas. Tokhtakhounov is also said to have attempted to fix figure skating events at the 2002 Olympics.
A total of 28 members of the ring have pleaded guilty. That group includes Anatoly Golubchik and Vadim Trincher, who were each sentenced to five years in prison this week.
According to reports, the gambling ring hosted illegal poker games that involved such luminaries as Leonardo DiCaprio and Alex Rodriguez.
Most Read