Jay-Z Fundraiser at Ocean Casino Sparks Tom Brady, Kim Kardashian Rumors
Posted on: October 2, 2023, 01:35h.
Last updated on: October 2, 2023, 09:04h.
Jay-Z held a star-studded fundraiser over the weekend at Ocean Casino Resort in Atlantic City on behalf of the Reform Alliance, a nonprofit aiming "to transform probation and parole by changing laws, systems, and culture to create real pathways to work and well-being."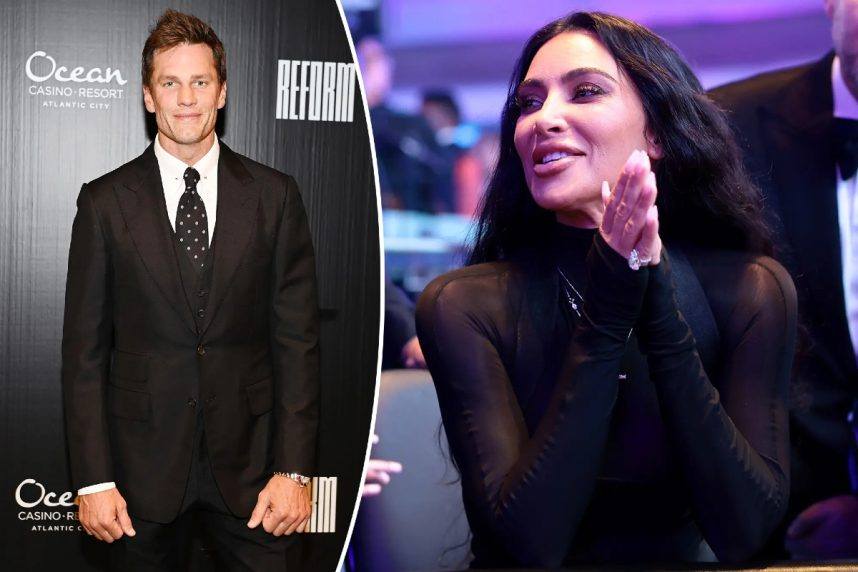 Jay-Z invited his A-list friends, including Kim Kardashian, Tom Brady, and Matthew McConaughey, to the Boardwalk resort for a casino-themed fundraiser on Saturday night. The invite-only, black-tie event drew about 250 attendees to the Who's Who shindig, hosted by comedian Kevin Hart.
The night included a high-stakes blackjack tournament, dinner program, dancing and live music, and an auction that People.com reports included a bidding war between Kardashian and Brady over a painting by George Condo.
The celebrity news site reported that Kardashian and Brady went back and forth bidding for the art piece. After the bidding went north of $2 million, event organizers said Condo offered another piece to satisfy both Brady and Kardashian as winners.
TMZ added that Kardashian was "flirty" with Brady and told her inner circle that she had "a crush" on the NFL legend. Brady and his longtime wife, Gisele Bundchen, divorced last year after 13 years of marriage.
Casino Fundraiser
Jay-Z cohosted the Reform Alliance fundraiser with Michael Rubin and Meek Mill. Other celebs spotted at Ocean Casino included Tiffany Hadish, Jack Harlow, Alex Rodriguez, Quavo, and La La Anthony.
Never in my wildest dreams would I imagine a night like tonight," Reform Alliance founder and CEO Robert Rooks told the audience (relating) when he began working for criminal justice reform 25 years ago. Event organizers said more than $24 million was raised.
Reform's mission is especially important to Mill, a Philadelphia rapper who 2017 was sentenced to up to four years in prison for violating his parole. In 2019, Mill's conviction was overturned after new evidence undermined the arresting officer's credibility in his earlier parole violation.
Meek's case was highlighted in the 2019 Amazon Prime docuseries "Free Meek," which detailed the rapper's claims that the U.S. justice system wrongly imprisoned him.
The Reform Alliance lobbies state lawmakers to pass legislation that amends their parole and probation programs. In California, Reform's efforts led to the passage of Assembly Bill 1950, which caps probation and parole terms at 1-2 years for most nonviolent offenders.
"Thanks to AB 1950, hundreds of thousands of Californians on probation will have a shot to succeed and exit the criminal justice system for good," the Reform Alliance website says.
Ocean Current
Ocean Casino didn't enjoy much financial success when it opened as Revel in April 2012. The $2.4 billion integrated resort shuttered a little more than two years later in September 2014.
But since the destination opened as Ocean in June 2018, and more specifically since it was acquired by Luxor Capital, the casino has greatly turned around its financial performance.
Ocean last year reported the best gross operating profit of the nine casinos in Atlantic City, with a bottom line of more than $23.1 million. Ocean ended Borgata's long run of being the market's top performer.