New Hampshire Grapples with Impact of Possible Land Casino
Posted on: February 9, 2014, 05:30h.
Last updated on: February 6, 2014, 11:46h.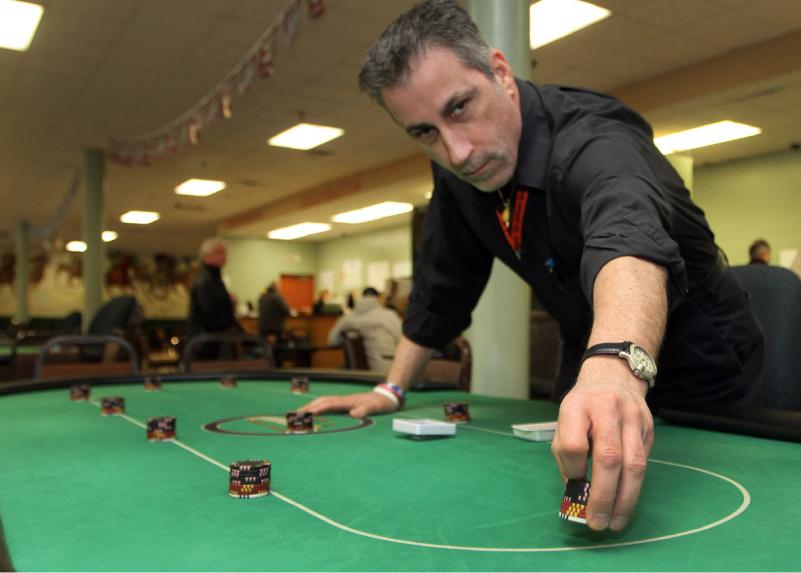 New Hampshire may have a reputation as a quiet, relaxed state where bed and breakfasts and a little skiing are about the most exciting happenings around, but that image may be about to change. With everyone else in the region building up their gambling industries, it seems as though the Granite State may be ready to join in the brick-and-mortar race and welcome a land casino of their own.
Representing the Future
According to reports, over 100 representatives in the state House of Representatives have signed on to a bill that would welcome one – and only one – casino to the state of New Hampshire. That's more than half the number of representatives that would need to eventually vote for such a bill to pass the house.
The public declaration was meant as a sign of early strength for the bill. A total of 108 representatives publicly supported the bill, making up a bipartisan group of 83 Democrats and 25 Republicans. Many of those representatives even participated in a press conference to show just how strongly they felt about bringing casino gambling to New Hampshire.
"We have momentum because we listened," said Representative Katherine Rogers. "We heard the concerns of House members last spring who said we didn't have the right regulatory framework."
All Systems Go
The new bill addresses concerns, giving the state plenty of oversight over the casino bidding process and providing funding for problem gambling services. The bill would allow for just one casino, with the license for that casino going through a competitive bidding process. It would also create a New Hampshire gaming commission that would oversee not only the casino, but also the existing lottery, racing, and charitable gaming operations in the state.
"There are major improvements that will make sure expanded gambling will be a good deal for the citizens of New Hampshire," said Representative Jeremy Dobson.
Late this week, the House Ways and Means Committee held a hearing on the bill, known as HB 1633. Supporters pointed out the economic benefits of a casino, saying it could bring in significant revenues without requiring a broader tax increase. It would also be a new source of jobs in a state that tends to lose young workers to other parts of the country.
"We are running out of time to attract people to stay in New Hampshire and to give people jobs here," said Diana Lacey, president of the State Employees' Association.
One concern raised at the hearing was the idea that casino gambling may not fit in with the current "brand" New Hampshire has in the minds of tourists and visitors.
"We do not have such a chronic need for this revenue that we are willing to put up with the burdens and the cost and the damage to our brand," said Concord developer Steve Duprey. While some supporters pointed out that New Hampshire's motto is "Live Free or Die" – which would suggest that citizens should be allowed to choose whether they want to play at a casino or not – Duprey countered that the state still had to make decisions about what's right and acceptable for New Hampshire.
But others disputed the branding claim. Pat Griffin, a New Hampshire resident who had worked in advertising and marketing for the state's tourism industry, pointed out that 41 other states have some form of casino gambling, and that hasn't impacted most of their brands. For instance, Colorado has 41 casinos, but is still known for its mountains and skiing. One casino, he said, won't be the tipping point that changes what New Hampshire means to visitors.
"I actually give consumers, our visitors, more credit than that," Griffin said.