Nevada Gaming Regulators Open 111 Cases Regarding Casino Noncompliance
Posted on: July 2, 2020, 09:50h.
Last updated on: July 3, 2020, 10:53h.
The Nevada Gaming Control Board (NGCB) announced this week that it has opened 111 investigations into possible compliance failures at state casinos.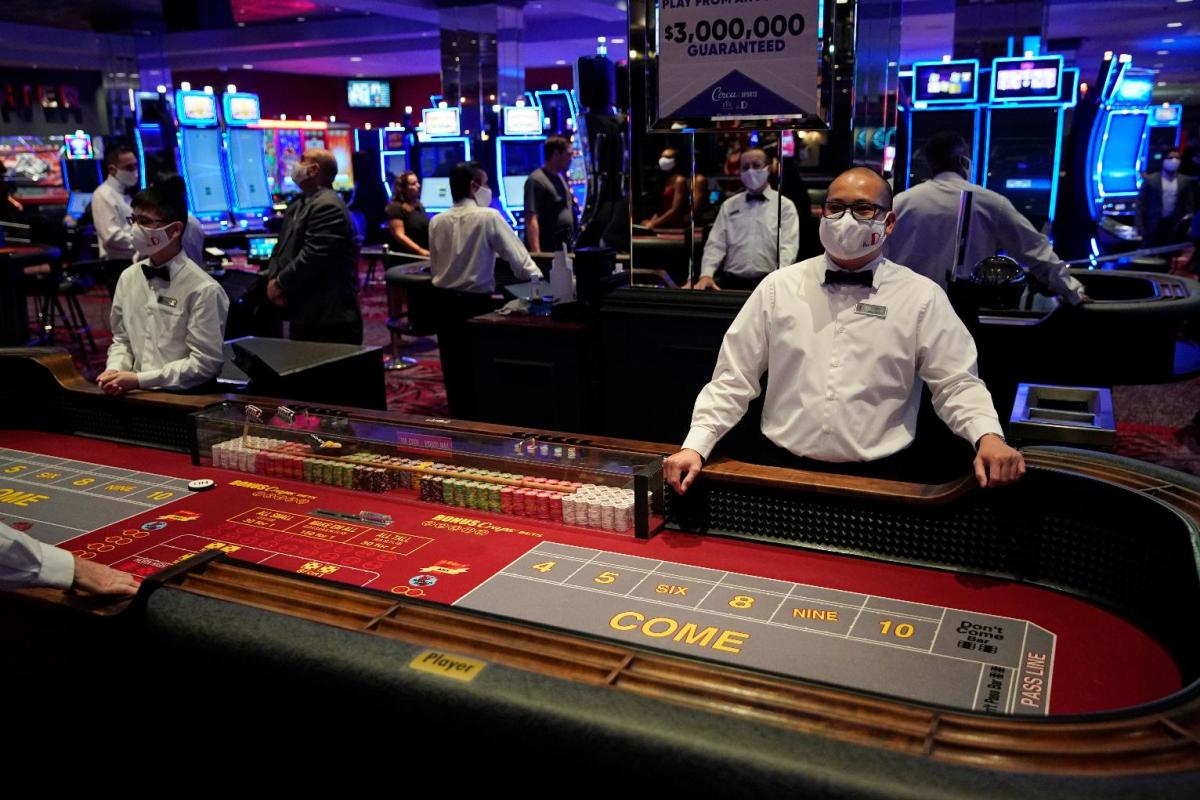 In a press release issued yesterday, the gaming regulator said its Enforcement Division has conducted 1,453 inspections and observations of nonrestricted casinos to determine whether state-mandated health and safety measures are being properly executed.
The NGCB has also conducted 6,008 inspections of restricted gaming licensees. Restricted licenses allow an establishment to house and operate no more than 15 slot machines, and gaming must be incidental to the primary business.
[We have] worked 24 hours a day, seven days a week to monitor gaming licensees' compliance with the Board's Health and Safety Policies," said James Taylor, chief of enforcement.
Of the more than 7,400 reviews, the NGCB says it's further examining 111 licensees.
Alleged Shortcomings
Nevada casinos reopened June 4, but were required to adhere to numerous health safety measures issued by the state. Casinos are to be operating at 50 percent maximum capacity, signage must be displayed to assure that social distancing is practiced, gamblers must be at least one betting position apart, and cleaning schedules are to increase in frequency.
Employees are to be trained on the proper cleaning and disinfecting procedures set forth in the CDC's guidance and taught how to prevent the spread of infectious diseases.
Several members of the Culinary Union say their employers have failed to protect guests and workers. Nevada's largest labor union, with some 60,000 members, has filed a lawsuit against subsidiaries of MGM Resorts and Caesars Entertainment.
A bellman at The Signature at MGM Grand says he was never tested before returning to work, and social distancing was not being observed. He tested positive after three days back on the job. Other union members say the casinos have no proper plan for contact tracing and are allowing areas to remain open after someone known to have COVID-19 was in the space.
NGCB board member Terry Johnson says the agency is considering "appropriate disciplinary action" for restricted and nonrestricted licensees found out of compliance. That could include fines and/or the suspension of the gaming permit.
Restrictions Reinstituted
Nevada has seen an uptick in coronavirus cases and experienced its highest single-day number last week. There are some rumblings around Las Vegas that Gov. Steve Sisolak (D) could reinstate certain restrictions to slow the spread of COVID-19.
Sisolak said this week he would have no qualms in reimplementing restrictions that have been lifted "if statewide trends do not improve, or get worse." On June 24, the governor issued a mandatory face-covering policy for all people in any public space.
Every hour there are photographs, or videos, posted of large unmasked clusters of people, clusters of potential COVID-19 spread," Sisolak said regarding social media proof that not everyone is heeding mandates.
"I don't know why or when protecting our health and our neighbors' lives became a political, partisan, or even philosophical decision. For me, it's none of those. It's a medical necessity, a human obligation," the governor added.
Nevada has 19,733 confirmed cases and 524 coronavirus deaths.
Similar Guides On This Topic