Nevada Gaming Commission Considers Videogaming
Posted on: June 8, 2014, 10:00h.
Last updated on: June 6, 2014, 02:36h.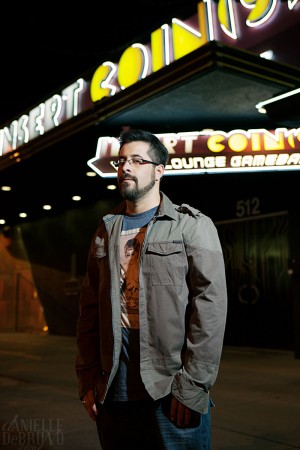 Las Vegas casinos are already acknowledging the need to diversify their entertainment offerings, by embracing more non-gambling related ventures in order to attract a new generation of visitor – one more interested in restaurants and nightlife than endless rows of slots.
But what if casinos were to diversify their gaming offerings too, in order to appeal to this younger demographic? Well, if the Nevada Gaming Commission gets its way, that might just happen. Gambling on videogaming – which would essentially be a form of "skill gaming" for money – could soon be a reality for Silver State casinos.
The commission wants Nevada to change its laws so that the commission itself would be allowed to decide on its own ways to expand the gaming market, and at a legislative study committee earlier this week broached the subject of allowing skill-based games in casinos. The proposal was advanced by Dan Reaser, a Reno-based lawyer representing the Association of Gaming Equipment Manufacturers, who recommended that the commission conduct an interim study concerning the impact of technology upon gaming.
Alternative and Advanced Technologies
The proposal, Reaser said, would "expand the authority of the Nevada Gaming Commission to promulgate regulations that encourage development and deployment of gaming devices incorporating innovative, alternative and advanced technologies."
The current difficulty with skill-gaming in casinos relates to the law's assertion that odds to win must be the same for all players. Part of Reaser's proposal would allow odds to change for frequent customers by incorporating skill-gaming into a slot machine, for example, and so essentially allowing a regular player – or "good customer" – to become proficient at the game, and therefore have better odds to win.
"A frequent player at a casino may sit two hours or more playing the slot machines. The odds are a 75 percent return on the money wagered. But recognizing the frequent player, the casino could change the odds to allow him or her to win 85 percent," he said.
Expansive Market
Christopher LaPorte, the brains behind Insert Coins, an innovative videogame-based nightclub in downtown Las Vegas, said he has held talks with the casino industry about the incorporation of skill-game into gambling technology and has submitted patents related to the merging of videogames and slot technology – and it's a move that he feels will reinvigorate the gaming industry. With today's 20- to 30-year-olds having grown up with videogames as a lifestyle, "the market is huge," he told the Las Vegas Sun.
Insert Coins, which operates like a nightclub with drinks and DJs playing until the wee hours, has proven hugely popular since it opened three and a half years ago, and LaPorte is looking to expand. And the casinos, he says, are intrigued by the club's success.
"The exciting thing about this year is we're already in very serious talks with a casino to open up the next one, hopefully by the end of this year," he recently told vegasseven.com. "Ever since we've opened, we've had several casinos and nightclub management teams come in here to check out what we're doing. Because, like you said, how is this working during a bad economy?"
Reaser's proposal will be presented to the 2015 Legislature.