Nevada Casino Shutdown Costs Operators $976M in May Gaming Revenue
Posted on: June 30, 2020, 10:36h.
Last updated on: June 30, 2020, 12:22h.
Nevada casinos were closed throughout the month of May, and the shuttering of their land-based operations cost the properties more than $976 million in gross gaming revenue (GGR). The Nevada Gaming Control Board (NGCB) announced today that GGR in May 2020 totaled a little more than $5.8 million.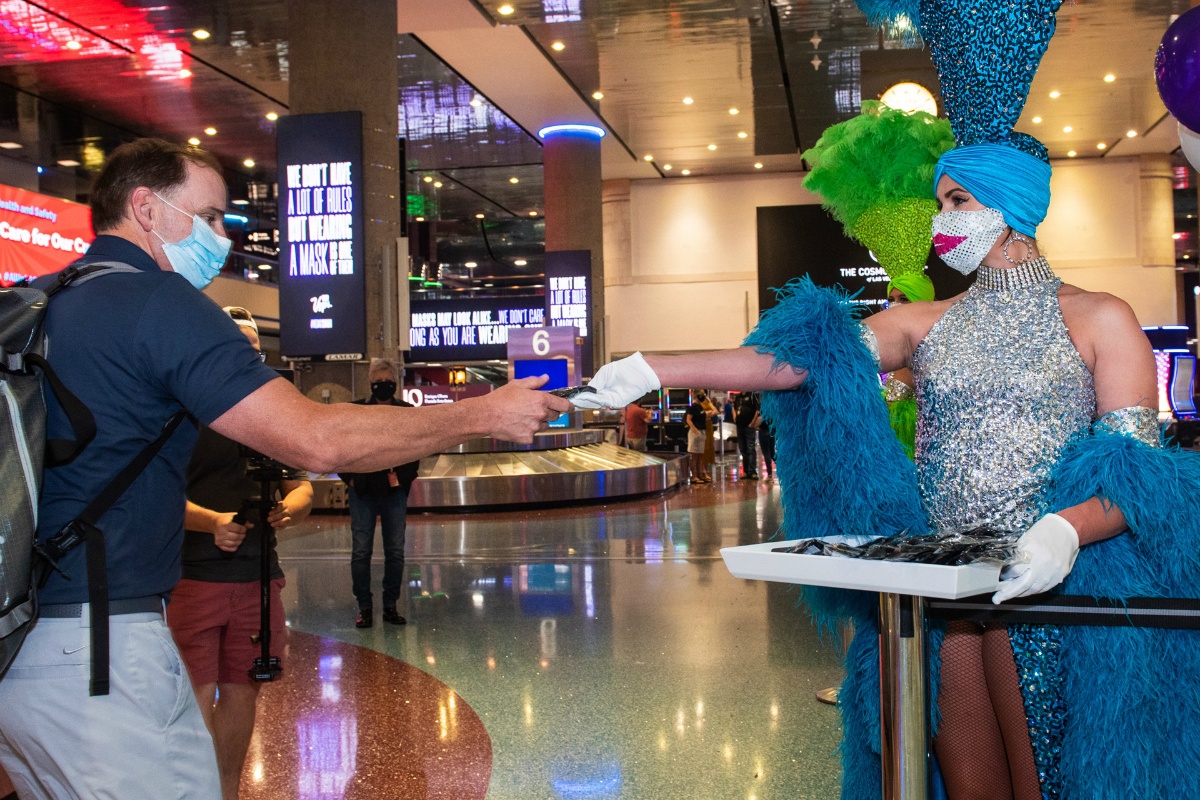 By comparison, the state's licensed gaming venues won $981.84 million in May 2019. The difference is approximately $976,033,000. The paltry May 2020 casino win comes from mobile sports betting and rake and other fees generated by interactive poker.
As it did with the April revenue report, the NGCB redacted specifics on the sports betting win breakdown. The board previously said that decision is to "adequately preserve the confidentiality of an individual licensee's revenue," something required under Nevada state gaming law.
Prior to the state shutdown of gaming, Nevada had 440 licensed casinos.
Dire Numbers
Las Vegas casinos — along with gaming properties across Nevada — began reopening June 4. But an increasing trend in the number of coronavirus positive cases has the industry on high alert and Gov. Steve Sisolak (D) threatening to reinstitute restrictions, which could include casinos once again being forced to go dark.
Sisolak announced yesterday that the state will remain in Phase 2 of his three-step reopening plan through the end of July.
If statewide trends do not improve or get worse, I will not hesitate to take any action necessary to protect the public, including reinstituting previous restrictions," Sisolak declared. "I am currently reviewing all the data to determine potential next steps."
Nevada has reported 18,456 COVID-19 cases, with the virus credited for 507 deaths. The Silver State last week set a single-day record with 462 new coronavirus cases in a 24-hour period.
After initially allowing gamblers the option of wearing a mask, Sisolak reversed that decision last week with a statewide policy mandating everyone wear a mask while inside public places.
Will Casinos Stay Open?
The Culinary Union, which represents some 60,000 gaming industry workers in the state, announced a lawsuit yesterday against Harrah's Las Vegas LLC, The Signature Condominiums LLC, and Bellagio LLC. The labor group alleges casinos aren't adequately protecting workers, nor do they have procedures in place to address the spread of COVID-19.
The union claims the three casinos named as defendants have allowed spaces to remain open where a person who later tested positive for the coronavirus had been.
Some states, including neighboring Arizona, have backtracked on certain reopenings. Arizona Gov. Doug Ducey (R) has ordered bars, nightclubs, and water parks to close again for a month because of an increase in the coronavirus.
Sisolak taking similar measures with casinos would further dampen a sickened gaming industry. January through May, Nevada casino win is already down 45.2 percent, and down 44.8 percent on the Las Vegas Strip.
Operating at only a maximum 50 percent capacity, June GGR will be far short of the more than $1 billion the casinos won in June of 2019. But this month will at least be better than the monthly reports that included Nevada casinos being closed for 78 days (March 18-June 4).
Similar Guides On This Topic