Nevada Casino Revenue Benefits From July's Bonus Weekend
Posted on: September 1, 2016, 01:00h.
Last updated on: September 1, 2016, 11:32h.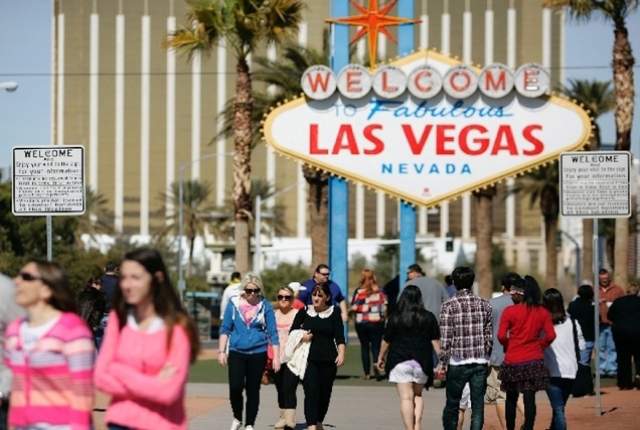 Nevada casino revenue soared in July and surpassed $1 billion in total gaming win for the first time in 14 months. Thanks to five full weekends and a long Independence Day holiday, the state's gambling floors took in $1,015,015, a 9.96 percent increase year-over-year.
The even better news for the gambling industry in the Silver State is that the Las Vegas Strip was the best performer. Revenues for Strip casinos totaled $613 million, a nearly 17 percent gain on figures from July 2015.
Baccarat was the leading percentage gain winner of the major table formats. The card game accounted for $150.3 million statewide, a 44.5 percent increase.
"From the state's point of view, that was a pleasant surprise on the baccarat side," Nevada Gaming Control Board Senior Analyst Michael Lawton told the Associated Press.
Of the month's 31 days, 16 days were a Friday, Saturday, Sunday, or holiday.
And the weather in Sin City was typical for a Mojave Desert summer month. There was only one day with any sort of measurable precipitation, and that "soaking" rainfall total 0.17 of an inch.
It was hot, however, with average highs around 107 degrees Fahrenheit, another reason to stay inside the casino.
Culturally Significant Report
The Lucky Dragon Las Vegas casino is scheduled to open sometime this fall. When it does, it will be targeting the Asian American and Asian tourist. The multi-billion dollar Resorts World will do the same when it opens in 2019.
The two venues believe the Asian demographic is underserved in Las Vegas. July revenues might support that theory.
Baccarat is one of the most sought-after games for many Asians, and like its statewide figures, the game was up on the Strip 41 percent in July. Strip casinos pulled in $148.5 million from baccarat alone.
Pai gow is another wildly popular game in Asian communities.
Like baccarat, pai gow revenues were up in July, but at an even more astonishing level. Though only 11 casinos offer pai gow, the domino game collected $674,000 in July, an 84 percent rise.
Sports Betting Helps Books
Another very strong performer in the Nevada casino revenue report was the sports books. Though the win totaled just $11.1 million, the number represents a more than 1,000 percent gain.
July is traditionally a yawner of a month for sports books. There's no football or basketball, and soccer is also rather quiet.
2016 was different.
Major League Baseball is approaching the playoffs, and there are several heated races apparently attracting plenty of interest in Nevada. The Los Angeles Dodgers and San Francisco Giants are in a close race out west, and the Toronto Blue Jays, Boston Red Sox, and Baltimore Orioles are dueling back east.
Oddsmakers won $11.8 million on baseball in July, a 126 percent bump.
But basketball cost the house $3.2 million. Though the NBA wrapped up its season in mid June with Cleveland winning the Finals, bettors in Vegas looked overseas to international leagues to continue wagering on hoops.