Nevada Bars and Taverns Featuring Slots Await Judge's Decision On Reopening
Posted on: August 17, 2020, 03:30h.
Last updated on: August 18, 2020, 08:25h.
A lawsuit that would overturn Gov. Steve Sisolak's (D) order closing any slot machine establishments that do not serve food may reach a decision this week. The closure affects some 62 Southern Nevada bar and tavern owners whose venues feature the machines.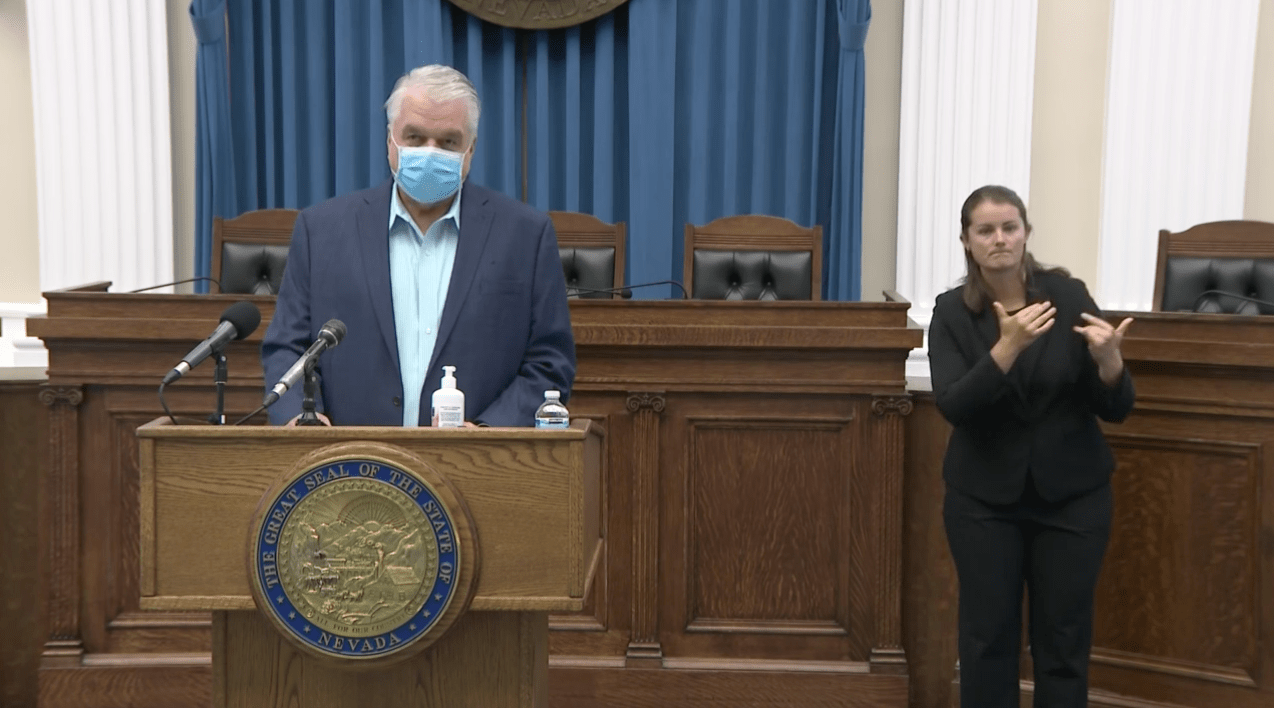 Las Vegas attorney Dennis Kennedy originally filed the suit on July 12 on behalf of the bar and tavern owners. A tavern is considered a standalone operation, while a bar can be inside businesses, such as casinos, bowling alleys, and restaurants.
Customers can sit at tables in parties of six or fewer in bars and taverns that serve food. Those that do not serve food cannot be open because of COVID-19 restrictions.
The governor's July 9 mandate closed bars and taverns in seven Nevada counties that saw a spike in coronavirus cases. Those that do not serve food remain closed in four of the seven counties, including Clark County, where Las Vegas is located.
Decision in Judge's Hands
Kennedy appeared before Clark County District Judge Kerry Earley on Aug. 13. He said the state unfairly targeted bars and taverns without any being cited for violating coronavirus restrictions. Customers are allowed in many businesses if they wear masks and follow social-distancing guidelines.
Kennedy said the judge's ruling could come soon.
I'm trying to get the bars back open," Kennedy told Casino.org. "I haven't met one person who thinks that's a bad idea."
One of the bar owners in the lawsuit, Randy Miller, told Casino.org it doesn't make sense for a bartender to walk up to within inches of customers eating and drinking at a table, but not serve them at a bar. He said there is more distance between the customer and employee at a bar.
Miller and his partners own 11 bars and taverns in the Las Vegas Valley, including Chubby's Pub and Foothills Tavern. He said bars and taverns have been sanitizing and implementing health measures since the coronavirus outbreak hit months ago.
"We want to be treated like every other business," Miller told Casino.org. "Let us show you we can be in compliance."
He said bars and taverns remained in compliance after the governor allowed most hospitality businesses to reopen in June.
Governor Cites Bars as Hotspots
In announcing the bar and tavern closures on July 9, Sisolak said the virus can easily spread "when people are congregating for long periods of time, like inside a bar."
He said examples of this occurred in states including Arizona, Texas, and Florida.
Miller, the Las Vegas bar owner, said bars and taverns in Southern Nevada spent thousands of dollars to comply with the governor's June health directives. He also said bars in Southern Nevada don't deal with a high-volume of customers like those at California beach bars.
"I don't have a problem with the governor," he told Casino.org "We just think this was not the fairest way to do it."
Meanwhile, state gaming regulators on Aug. 14 gave a green light for standalone slot machines to be put into use in bars and taverns. Slot machines embedded in bars cannot be used.
The Nevada Gaming Control Board (NGCB) notice on standalone slot machines states the devices must be spaced at least six feet apart. The machines must be disinfected and cleaned after each patron uses one. Partitions or barriers between machines are "highly encouraged." The barriers also must be sanitized and cleaned.