Netherlands Looking to Modernize Online Gambling Regulations
Posted on: April 11, 2015, 11:06h.
Last updated on: April 10, 2015, 05:48h.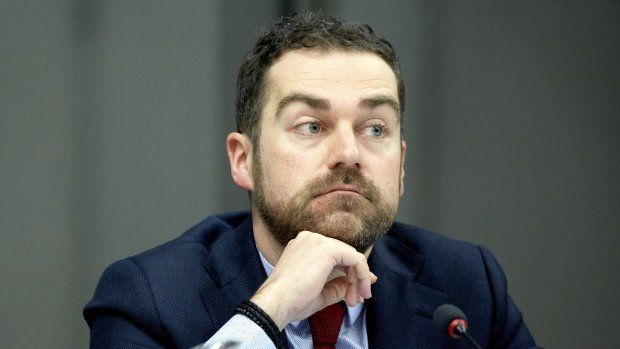 Online gambling is fairly popular in the Netherlands, but unlike in many nations in Europe, there is no actual regulation of the iGaming market.
That is likely to change soon, however, as government officials say that they plan to push forward with reforms that would regulate the industry and help protect Dutch players from unscrupulous operators.
According to new State Secretary for Security and Justice Klaas Dijkhoff, he plans to continue working towards modernizing gambling legislation in the country, carrying on the effort that began under his predecessor, Fred Teeven.
According to Dijkhoff, it is important for the Netherlands to regulate online gambling to stop illegal operators from targeting Dutch consumers and help minimize the harm that can come from problem gambling. That, he says, is impossible under the current system.
"Maintenance and enforcement of the current ban is in reality not possible due to the large online offering and the cross-border nature," Dijkhoff said.
Most Licenses Would Go to European Firms
Under Dijkhoff's plan, online gambling sites would be able to obtain five-year licenses. In most cases, licensees would have to be based within the European Union or the European Economic Area, though exceptions would be considered on a case-by-case basis.
There would be no hard limit on the number of licenses available; according to the national gambling regulator, the Kansspelautoriteit, more than 200 online gambling businesses have already inquired about the possibility of getting licensed. 
However, not everyone will necessarily be eligible to gain such a license. Dijkhoff mentioned that there are many "reliable operators" that the Netherlands would be happy to work with, but also said that if a company had been fined by the Kansspelautoriteit for advertising or providing services to consumers in the Netherlands without a license, they would not be eligible.
In addition, the new plan would feature a number of controls designed to help limit problem gambling in the country. For instance, gambling games wouldn't be allowed to be advertised in media between 6 am and 10 pm each day.
There would also be care requirements including analysis of gaming patterns that would allow operators to step in to help suspected problem gamblers or give players insights into their levels of play.
Online Operators to Receive Lowered Tax Rate
The new legislation would also set tax rates for both online and land-based gambling throughout the Netherlands. While land-based venues would be taxed at 30 percent, online operators would pay only 20 percent.
The idea here is to give licensed (and therefore taxed) sites a better chance to compete with unregulated sites that are likely to continue trying to operate in the Netherlands even after the new regulations come into effect.
Dijkhoff came into his position after Teeven, who helped create the online gambling bill, was forced to retire. Teeven was accused of misleading government officials about his role in a compensation payment that went to a convicted drug trafficker in 2001.
At the moment, many operators treat the Netherlands as a grey market: one in which they feel as though they can operate, but for which there is no specific regulatory framework.
According to some estimates, Dutch citizens spend about €800 million ($862 million) on unregulated online gambling sites each year.