Nebraska Pro-Casino Campaign Submits Signatures, Voters Could Face November Referendum
Posted on: July 2, 2020, 01:33h.
Last updated on: July 2, 2020, 03:36h.
Nebraska voters could be faced with a ballot referendum this November asking whether they want to authorize commercial casinos at horse racetracks.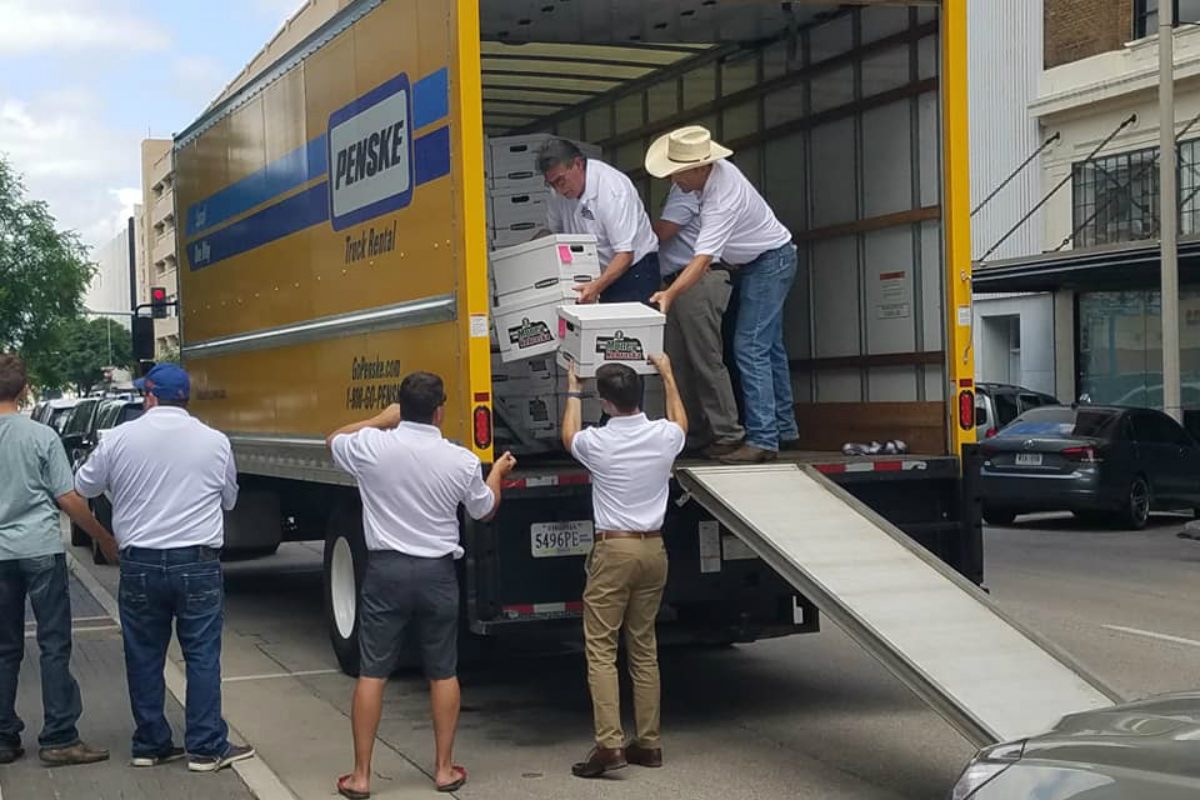 On Thursday, a pro-casino campaign called Keep the Money in Nebraska submitted three ballot measures to Secretary of State Robert Evnen's office with some 475,000 signatures. One measure would amend the Nebraska Constitution to legalize commercial gambling at the state's six horse racetracks.
Another petition seeks to establish the Nebraska Gaming Commission to regulate such gambling, and the third would establish taxes on slot machines and table games.   
We're thrilled. We worked super-hard to do this," said Lance Morgan, president and CEO of Ho-Chunk Inc., which led the campaign. "We're hoping that the people's voice gets to be heard."
Ho-Chunk Inc. is a development corporation owned by the Winnebago Tribe of Nebraska and has the support of the Nebraska Horsemen's Benevolent and Protective Association.
Nebraska currently has five Native American casinos, but they only offer Class I and II gaming (not slot machines and table games). Ohiya Casino reopened June 29. Rosebud Casino reopens tomorrow, July 3. Three others — Iron Horse Bar & Casino, Lucky 77 Casino, and Native Star — all owned by the Winnebago Tribe, remain closed.
A Voting Matter
For a constitutional referendum in Nebraska to reach the election booth, campaigns must gain valid signatures from 10 percent of all registered voters. For 2020, that is nearly 122,000 signatures. Keep the Money in Nebraska says it submitted more than 200,000 signatures for the legalization of commercial gambling.
The two other petitions — which wouldn't amend the Nebraska Constitution, but simply form a state commission and introduce tax statutes — need seven percent signatory support from registered voters or about 85,000 people. The campaign says they submitted approximately 135,000 signatures on each of those two petitions.
All three ballot issues require only simple majorities during the election to pass. However, Nebraska has a caveat that requires at least 35 percent of all votes cast to support the referendum. That means if 100,000 votes are cast in the election, but only 60,000 vote on the ballot referendum, the measure needs at least 35,000 "yes" votes.
If the Nebraska Secretary of State validates the signatures and the issues gain the needed support in November, casinos could come to racetracks in Grand Island, Lincoln, Omaha, Columbus, Hastings, and South Sioux City.
Not Worth The Gamble?
Keep the Money in Nebraska argues that Nebraskans gamble some $500 million away in casinos in neighboring states, and that money should be kept in the Cornhusker State.
Not everyone, however, believes gambling should come to the state.
The leading opposition to the pro-casino group is called Gambling with the Good Life, an organization formed in 1995 that has successfully kept commercial gambling out of the state for 25 years. On its website, the group flaunts a quote in its favor from Nebraska's most famous resident.
"We're going to have gambling addicts, but I don't think the state should sponsor the spread of that addiction," said billionaire Warren Buffett. The "Oracle of Omaha" made the comment in 2012.
Similar Guides On This Topic